Agency
Discovery, competitiveness and European identity at the Berlin Air and Space show
This week at the International Aerospace Exhibition and Conference (ILA) in Berlin a new 'International Space Village' groups together space agencies and industry from around the world.
ILA is organised every two years by the German Aerospace Industries Association, BDLI, to highlight the latest developments in the international aerospace industry and in civil, military and private aviation fields.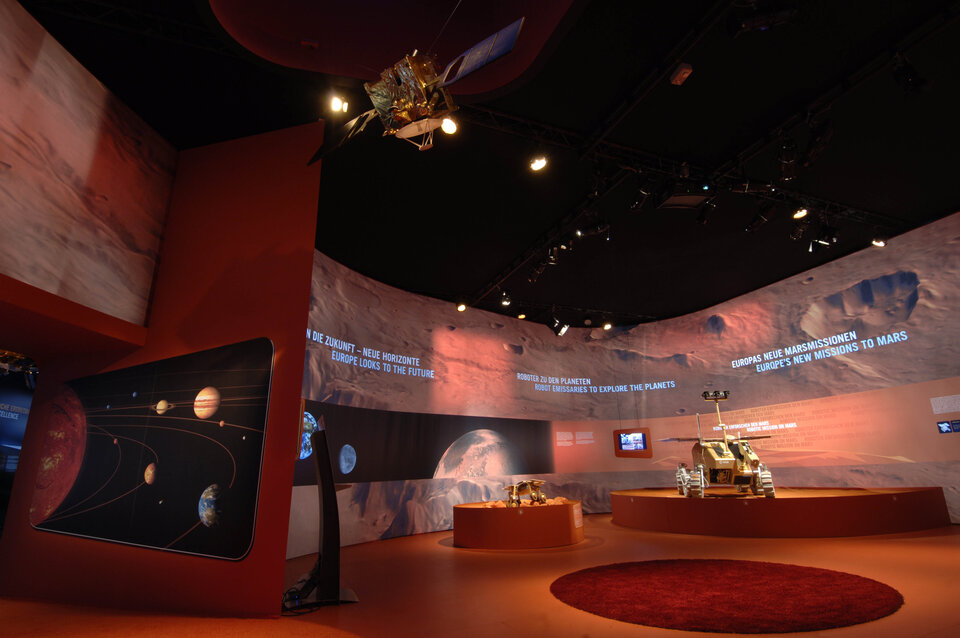 ESA is participating together with the German Aerospace Centre (DLR), BDLI and the German Federal Ministry of Economics and Innovation (BMWI) in a special pavilion within the village in Hall 9, entitled Space for Life, Europe in Space, Deutschland in Weltraum.
ESA's presence at the exhibition aims to enhance public awareness regarding the strategic importance of space for the consolidation of Europe's position and for the improvement of the quality of life of its citizens in a rapidly changing world.
Visitors enter the pavilion through a surprising oasis of calm within the busy air show - an 'Earth tunnel' - to explore innovative, state-of-the-art technology in the space sector and the supporting scientific and industrial capabilities at both European and German national level.
Here they discover how space can:
achieve greater security for all: prevention and management of conflict and natural disasters; meteorology; environmental security; rescue
develop economic growth; navigation, telecommunications, management of natural resources, meteorology
contribute to social progress: equal access to information, distance learning, telemedicine
push back the frontiers of knowledge and inspire future generations.
The exhibition starts with an overview of Europe's access to space - the successful Ariane 5, and the future launchers to be used from Europe's Spaceport in French Guiana - Vega and Soyuz.
Next is Europe's contribution to the International Space Station (ISS) – the recently completed Columbus module and the Automatic Transfer Vehicle (ATV).
The voyage of discovery continues with a display on the exciting data being sent from a host of missions currently exploring the Sun and our neighbouring planets including Mars Express, Venus Express, Smart-1, Rosetta, SOHO and Cassini-Huygens. This section also features Europe's highly ambitious Aurora programme for future exploration of Mars and the solar system, including the ExoMars rover which will be the first mission ever to drill under the Martian surface.
The challenges of controlling such missions from the ground can be seen in a mockup of a mission control centre.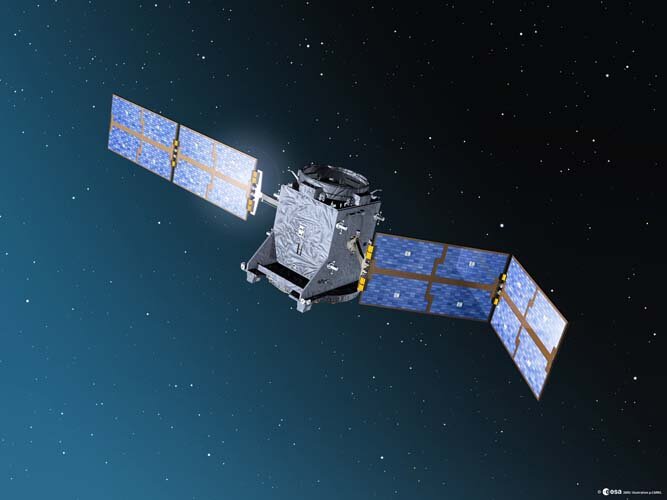 On the navigation side the exhibit features Galileo, the world's first global satellite navigation system for civilian use, an EU and ESA joint initiative, with test satellites Giove A, and Giove B, as well the first steps in developing four in-orbit validation satellites.
Other exhibits of interest to all our daily lives include new developments in satellite communications for a fast-changing world, with AlphaBus and the Small Geostationary Satellite initiative. Satellites are also used to help predict more accurate daily and mid-term weather forecasts, and for long-term climate change studies. Europe's Meteosat Second Generation (MSG) satellites will soon be joined this summer by MetOp. Europe's first polar-orbiting satellite dedicated to operational meteorology.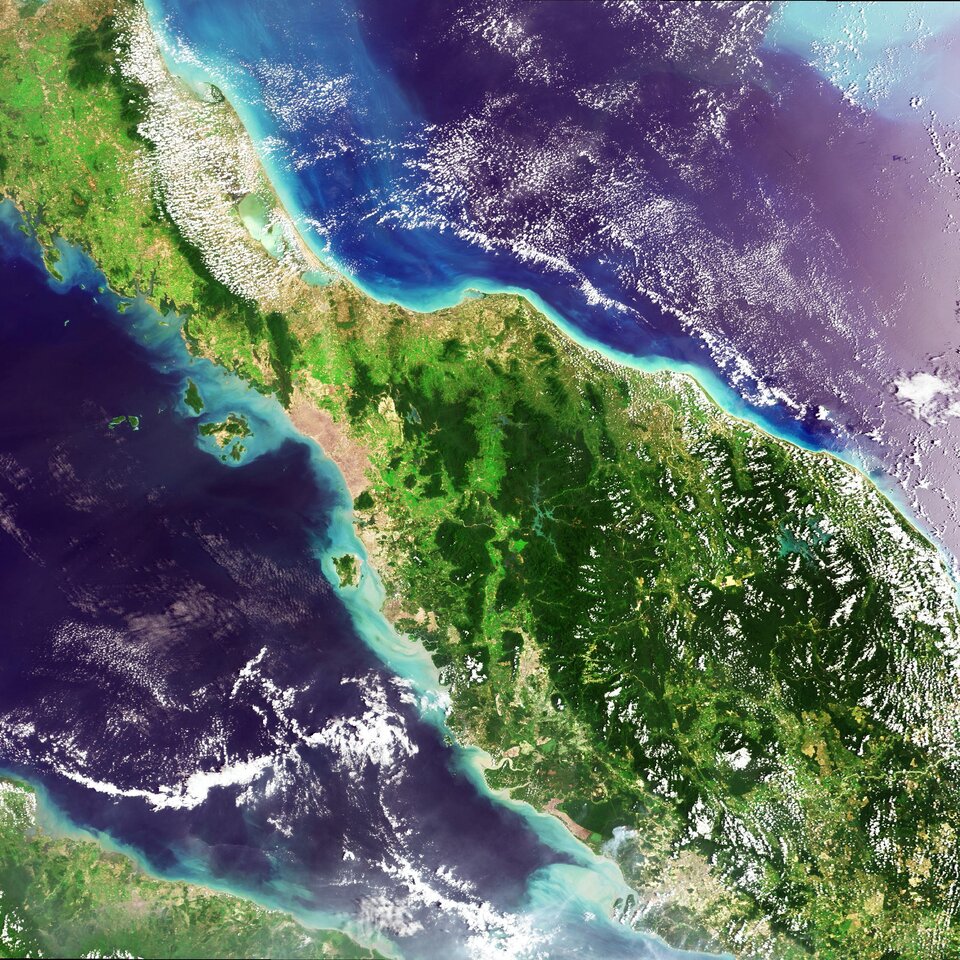 Stunning results from ESA's environmental satellite, Envisat, show how we can successfully monitor even slight changes in oceans, atmosphere land and ice-cover, from space. Our understanding of our our planet will be furthered by the upcoming Earth Explorer missions.
The new space element for the EU-led initiative Global Monitoring for Environment and Security with a range of Sentinel satellites to be launched in the coming years, is also introduced.
The space pavilion at ILA is open from Tuesday 16 to Sunday 21 May 2006. Throughout the week, a stage set up in the space pavilion will host a number of presentations and events. Trade days are Tuesday to Friday. Public days are Friday 19, Saturday 20 and Sunday 21 May.