Agency
Fly Your Satellite! teams adapt to working in a world changed by COVID-19
The world as we know it has changed, with the COVID-19 pandemic halting many activities around the globe. Showing the innovative can-do attitude that marks successful space engineers, the teams participating in ESA's Education's Fly Your Satellite! programme have devised methods to adapt to teleworking, with limited or no access to their lab facilities, when under normal circumstances they would be working on hardware manufacturing, software development, testing, and more. Remarkably, some teams have even enabled remote access to their satellites, maintaining a speedy pace of development!
LEDSAT, Sapienza University of Rome, Italy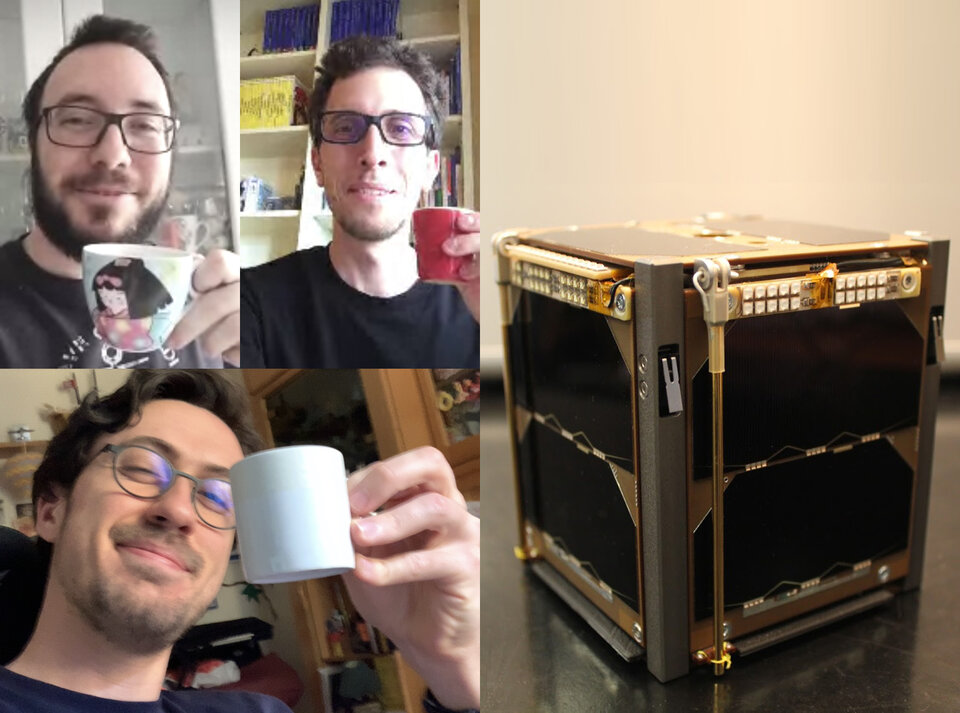 The LEDSAT team were close to finalising the integration of their satellite when COVID-19 struck Europe, and they plan to resume speedily once they can regain access to their lab. "The spacecraft is in our laboratory, eager to be tested," they say,"but we prefer not to arrange remotely controlled tests keeping it active if an operator is not close."
However, this is not preventing the team from working on the project from different angles. The past few weeks have been spent optimising test procedures for the ambient testing campaign, and preparing the documentation needed for kicking off the functional tests as soon as restrictions are lifted.
The team have looked to digital solutions to reproduce the enjoyment of side-by-side working in the lab. "Staying far from the lab for weeks or months is tough, especially if you are forced not to see your teammates and friends for so long,"they say. "During teleworking, videocalls can be a fun moment to share in the day, either for solving some technical doubts on the project or to enjoy a very Italian espresso, all together!"
3CAT-4, Technical University of Catalonia, Spain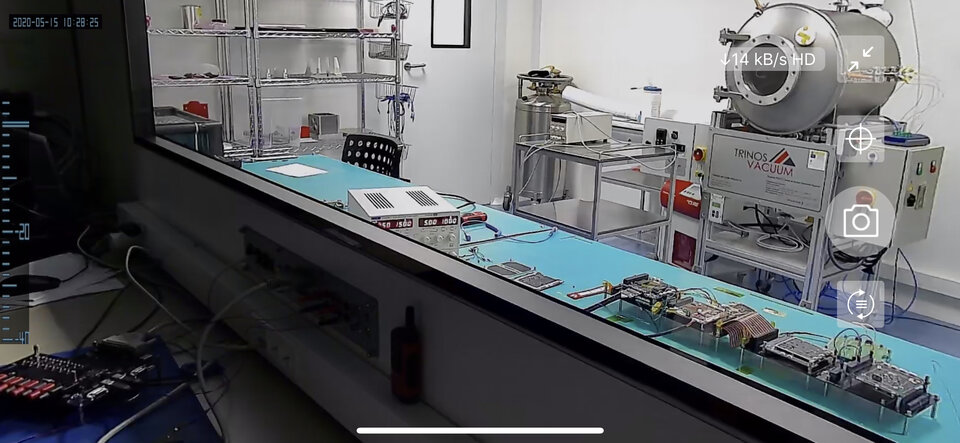 COVID-19 has prevented the 3CAT-4 team from visiting their university since mid-March. They were not able to spend any time in advance to prepare their facilities for remote work, so instead elected to continue with their project documentation, as this was the most realistically achievable task. Eventually, as restrictions were relaxed, two team members were able to visit their lab in order to gain access to their computer system and FlatSat, which is a unit containing all the CubeSat components but mounted on a flat board, making it useful for testing and troubleshooting.
The precious lab time was also spent configuring a power supply that can be activated remotely, giving the team control of both the FlatSat and their suite of Electrical Ground Support Equipment (EGSE). This allowed all teammates to perform software development and testing while remaining physically distant from the actual hardware.
Knowing that this kind of remote work comes with inherent risks, the final task was to install a camera so that the team can still have eyes on the hardware in the lab. With all this work completed, the team have been able to continue development of their CubeSat project safely.
EIRSAT-1, University College Dublin, Ireland
When social distancing restrictions first began, the satellite cleanroom was configured for a single operator to be present allowing for remote operations and product assurance support. This was achieved using a private YouTube stream to view the hardware, and a Cleanroom Discord channel allowing all operators to converse and remotely view each other's computer screens. Now, the cleanroom operates 100% remotely.
The EIRSAT-1 team have been using these new remote capabilities to continue developing the flight software and firmware, and to test on real hardware. Over the past few weeks, the team has conducted a series of 'Mini Mission Tests' in order to remotely train operators and to develop procedures for the upcoming Mission Test.
Adjusting to the new normal, the team has managed to continue progressing the satellite documentation with fortnightly 'Document Update Days' followed by a round of space themed Kahoot! or online Pictionary. A student from the Gamma-ray Module team organises these activities, adding "I think it's important for the team to stay in contact and check in with each other. It's nice to keep in touch away from purely work-related conversations, I think it helps everything feel a bit more normal."
ISTsat-1, Instituto Superior Técnico, Portugal
The ISTSat-1 team has been working from home since early March, when access to their university campus was first restricted. As it was not possible to regularly access the project hardware, the team relied on its FlatSat to continue developing software and testing system functionality. Fortunately, their FlatSat features all the ISTSat-1 subsystems integrated through a dedicated backplane, dummy antennas connected to the Telemetry, Tracking, & Control (TT&C) ports, a Pluto Software Defined Radio (SDR) running GNU-Radio software working as a ground station, and an Electrical Ground Support Equipment (EGSE)system, which accesses the I2C bus. Each subsystem also features a programming interface connected to a Raspberry Pi board.
This setup has allowed the team to perform tests in preparation for the Full Functional campaign, although the lockdown has hindered the pace at which these integration tests can take place.
Fly Your Satellite! Third Edition
Meanwhile, teams participating in the Third Edition of Fly Your Satellite! are also hard at work, making progress with their mission designs. Being at an earlier stage in the process means that they are less impacted by being unable to access their labs, but they are still having to adapt to new ways of working. Students are collaborating from their homes, while webinars and virtual meeting have been organised to consult with specialists.
Congratulations to all the Fly Your Satellite! teams for their perseverance and adaptability allowing them to continue developing their projects, and support each other as teammates, in such challenging and unexpected circumstances.
To stay up-to-date with all the latest Fly Your Satellite! news, please visit our website.