Enabling & Support
Research and Technology Development
Future missions require new technologies to meet the challenges of higher performance, reduced costs and new concepts such as autonomous space systems or 'Internet in Space'. This requires a strong focus on research and technology (R&T) development.
At ESA, we apply advanced technologies to improve the design and performance of our ground systems, just like we do with our satellites. We have a wealth of experience in the engineering of complex hardware and software systems, and we support European industrial competitiveness by sharing our R&T know-how.
On Earth, the ground segment serves as the gateway to access, control and exploit these new space systems – and provide services and return on investment for European scientists, industry and citizens.
What we do
As part of a growing range of ground-segment R&T activities, we conduct:
Studies as well as development and demonstration activities within ESA and in cooperation with European national and other EU bodies;
Intensive networking with R&T partners for joint research and technology initiatives;
Close coordination with the Agency's internal TECNET work groups as part of ESA's end-to-end space technology R&D management process; space technology R&D management process;
Dissemination of innovative satellite operations concepts between ESA and national agencies and other partners;
Strengthening of ESA as a host for centres of excellence in selected areas such as Space Situational Awareness, navigation and flight dynamics.
We maintain close contact and share knowledge with European and international space actors, including national agencies and R&T partners in academia and industry.
How we do it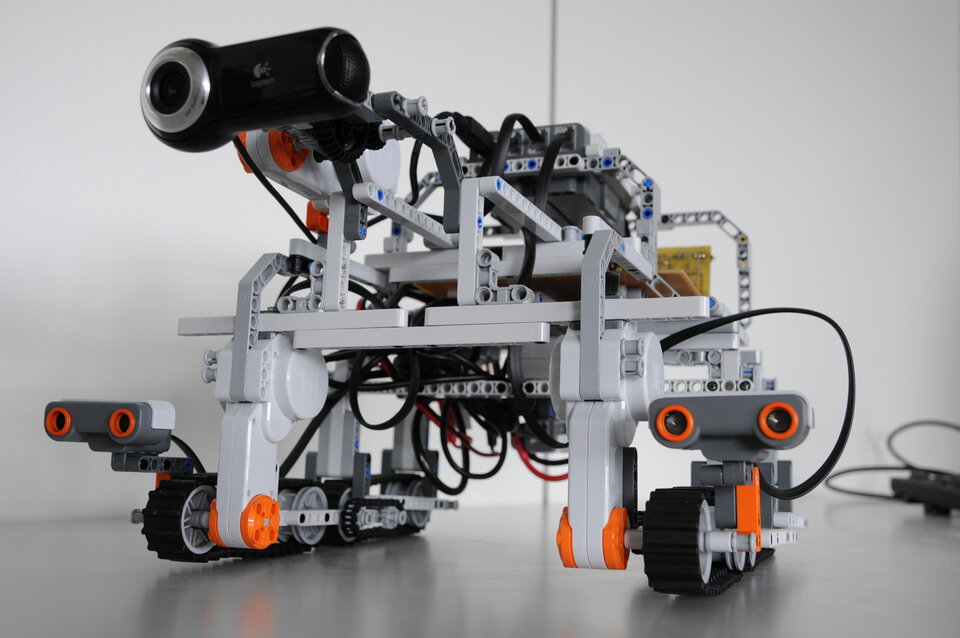 We regularly place contracts with European space agencies, industrial partners and academia for studies and concept development. These are aimed at identifying and validating innovative solutions for improving how we develop ground segments and related infrastructure.
For example, we have initiated a number of studies related to 'Internet in Space', a new approach for data networks in space, where information is distributed in a decentralised and much more efficient way, making use of redundant data links as in the terrestrial Internet.
This will allow not only data to be transmitted much more efficiently, but also the development of a new space-data systems network in cooperation with multiple private and public space operators.
We also share what we learn with European partners, ensuring that know-how, best practises and innovative concepts can be adopted by industry and other space-faring entities.
Examples
A good example for focused R&T is Estrack, ESA's Deep Space Antenna (DSA) tracking stations.
The giant 35 m-diameter dish antennas need highly sophisticated amplifiers to produce the high-power signals to be transmitted from Earth to spacecraft orbiting hundreds of millions of kilometres away in our Solar System, and, in the other direction, the amplification to detect the faint signals coming back to Earth from Mars, Venus or other exploration targets.
ESA conducts research on high-performance/low-noise amplifiers, making use of specific semiconductor technologies under cryogenic temperatures.
Estrack ground stations
Typically, a new generation of amplifiers is brought into operation at the Agency's 35m deep-space stations after basic technology studies, followed by a period of infrastructure development to adopt them for our specific use.
These activities are carried out with European research laboratories and industry, who of course benefit by access to ESA's technology for their own products and services.
Artificial intelligence tools
In another example, engineers at ESA's European Space Operations Centre (ESOC) are conducting research on advanced methods for satellite monitoring, problem diagnosis and mission planning. This includes using artificial intelligence (AI) techniques to operate satellites or robots most efficiently.
The research results have not only been implemented in spacecraft software systems at ESOC, but it is also helping Europe's non-space industry.
At one large pharmaceutical company, it was possible to apply AI tools originally developed for the monitoring and diagnostics of space missions to development and manufacturing of pharmaceutical products.
Contact
Reinhold Bertrand
ESA/ESOC Darmstadt, Germany
Tel. +49 (0)6151-90-2658
email (click to view): rein...@esa.int