Space Engineering and Technology Final Presentation Days at ESTEC
Space Engineering and Technology Final Presentation Days in November 2018
We invite you and your organisation to participate in the upcoming Space Engineering and Technology Final Presentation Days (SET-FPDs) which will take place on 13th and 14th November 2018 in the ERASMUS Building at ESTEC.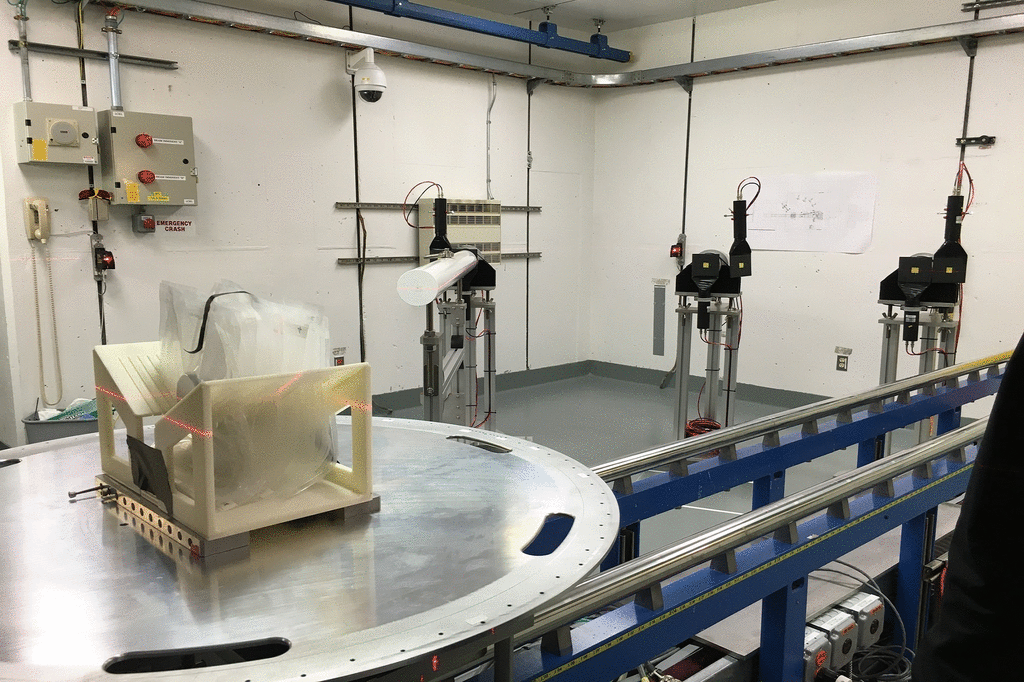 The upcoming event will focus on technologies related to Exploration.
Industry and Academia will present their final results of technology developments within ESA's technology programmes TDE (Technology Development Element, former TRP) and GSTP (General Support Technology Programme).
The final presentations will be complemented by ESA presentations and plenary sessions with industry and agencies.
Again, there will be an opportunity to meet the ESA Technology Programmes teams of TDE, GSTP, E3P and ExPERT to discuss about on-going and future R&D activities as well as representatives from the ESA Technology Transfer Office to discuss about technology transfer opportunities.
In the afternoon of 14th November, guided tours of the ESA Human Robotic Interaction, Planetary Robotics and Orbital Robotics and GNC laboratories or Life Support & Physical Sciences Instrumentation (LIS) laboratories will close the event.
Participation to the SET-FPDs is free of charge.
However, participation is limited and registration is required to gain access to ESTEC.
For futher information and questions related to the registration process, please contact:
ESA Conference Bureau
P.O. Box 299
2200 AG Noordwijk
The Netherlands
Phone: +31 71 565 5005
Fax: +31 71 565 5658
Email: esaconferencebureau@atpi.com
Accommodation can be arranged through the ESA Travel Office. For further information and booking, please contact:
ESTEC Travel Office
Phone: +31 71 565 8030
24/7 Out of Hours: +31 20 20 11 326
Email: estec.traveloffice@atpi.com
Background to the SET-FPDs
The dissemination and exploitation of technology achievements is an essential role of the Directorate of Technology, Engineering & Quality and fundamental in maintaining its position as the ESA technology innovation engine.
One of the main objectives of the Directorate is to develop a broad range of advanced technologies up to a sufficient maturity level in order to be used in space missions.
The Space Engineering and Technology Final Presentation Days (SET-FPDs) is an event oriented to European Industries, Academia and ESA technical experts to present their achievements in developing advanced technologies for space missions. During the SET-FPDs, recently completed technology contracts and the achievements made within the Directorate of Technology, Engineering & Quality and other ESA directorates will be presented.
The SET-FPDs high level goals are to:
Disseminate the achievements of ESA technology programmes and the results from recently completed R&D technology activities to a diverse and wide audience
Initiate a discussion among experts on a broad range of technologies in different technical competence domains in order to address the future technological space challenges
Bring together technology experts from European Industries, Academia and ESA to discuss Space R&D
Provide a forum for participants to share their views on R&D directions, strategies, technologies and investments.
The SET-FPDs will be an opportunity for attendees to keep abreast of the latest technologies developed and applied within the different ESA technology programme, while increasing their professional network.