Science & Exploration
Space meets medicine at MEDICA 2005
At MEDICA 2005, the largest medical trade show of its kind worldwide, the European Space Agency will team up with a line-up of international industrial partners to promote research on the International Space Station in the medical and pharmaceutical industry.
On its booth (Number H03 in Hall 11) organised by ESA's Commercial Agent for Biotechnology, Health, Food and Nutrition, ISS Lab Ruhr GmbH, ESA will not only inform MEDICA visitors about the unique opportunity to commercially perform R&D on the International Space Station, but in addition host an array of firms from the medical and biotechnology sectors. Based on the core competencies of all partners space will be promoted as a solution for various 'earthbound' medical problems.
ESA offers
ESA will inform visitors about the opportunities of space research on a commercial and institutional basis. The Erasmus Experiment Archive will document the vast number of accomplished experiments in the area of physiology and sports medicine. The agency will broach the issue of the latest 'WISE' bedrest study and will present its past success in transferring space technology to medical applications as well as introduce two new ventures in the field of breast cancer treatment and malaria prevention.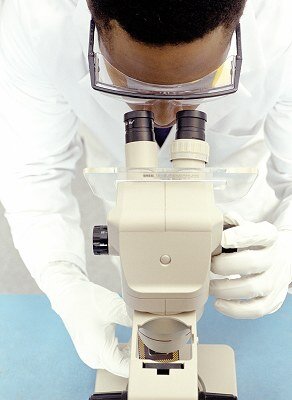 ESA Partners offer
The Germany based Enterprise Management Technology Transfer GmbH (EMBLEM) is an affiliate and the commercial arm of the European Molecular Biology Laboratory (EMBL). EMBLEM will present at MEDICA innovative technologies and intellectual property rights in the fields of biotech, pharmaceutical, IT and mechanical/electrical engineering markets.
MEDES, the French Institute of Space Medicine, will inform MEDICA visitors mainly about its applications for clinical research on ground as well as in the field of telemedicine.
The project "Promotion Industrial Users of the International Space Station" (short: PIN Project) of the German Space Agency DLR, will present examples of industrial projects for research in weightlessness like telemedicine and in-vitro diagnostic.
For over 50 years now, The Russian Institute of Bio-medical Problems (IBMP) has been the leading research centre for every aspect of biomedical issue of human spaceflight. On MEDICA, IBMP will present and demonstrate a cosmonaut's rehabilitation suit to visitors.
MEDICA 2005 - 16-19 November 2005 - Düsseldorf Trade Fair Centre, Düsseldorf, Germany