2nd Space Solar Power International Student and Young Professional Design Competition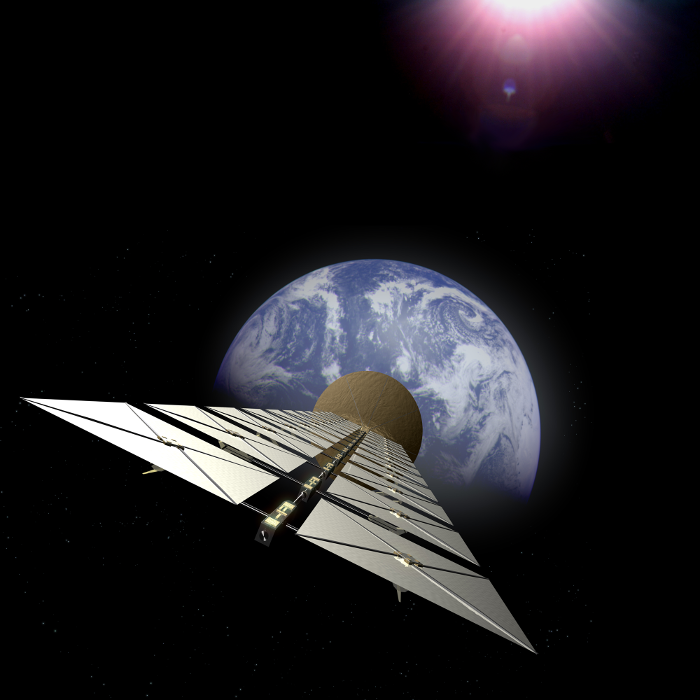 Artist impression of a solar power satellite
Competitions and challenges have proven to improve and stimulate the development of technologies in many different area. This particular competition will challenge students and young professionals worldwide to come up with new, original Solar Power Satellites (SPS) designs and ideas.
---
COMPETITION
Following the success of the first edition of the competition in 2012, the International Astronautical Federation (IAF) Space Power Committee, the Space Generation Advisory Council (SGAC) and the IAF Space Education and Outreach Committee and IAF Workforce Development/Young Professional Programme Committee are organizing the second edition of the Space Solar Power International Student and Young Professional Design Competition
The competition aims to challenge entrants (individuals and small teams between the ages of 18-35) to submit a technical paper (10 pages max.) for a new and innovative technical concept for Space Solar Power (SSP). The winning entrant will be given up to $2000 USD to cover travel costs to to Beijing, China to present their paper at the 2013 Space Generation Congress (SGC) and at the Space Power Symposium at the International Astronautical Congress (IAC).
More information about the competition is available on the SGAC SSP competition website along with the competition rules.
WINNER
Martin Leitgab from University of Illinois has presented the paper titled "Hypermodular Distributed Solar Power Satellites - Exploring a Technology Option for Near-Term LEO Demonstration and GLPO Full-Scale Plants" which led him to win the second international SPS paper competition.
His paper can be seen here.
Below you can see the presentation of this paper:
The runner up paper was presented by A.Cowley, D.Byrne and N.0'Connor from the Dublin City University. They have presented paper entitled "Space Based Solar Power For Regenerative Atmoshperic Geoengineering And Anthropogenic Pollution Control".
Their paper can be found here.
Below you can see the presentation of this paper:
---