Time-frequency approach to relativistic correlations in quantum field theory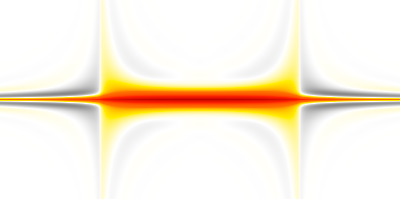 One of the fundamental differences between relativistic quantum field theories and quantum mechanics is the deeply entangled structure of quantum fields. While this can be understood in a general formal setting, this is entangled structure is revealed by the thermal character of the vacuum in curved spacetime or for a uniformly accelerated observer, respectively known as the Hawking and Unruh effects.
The correlated nature of the vacuum is nicely probed by considering a moving detector in spacetime coupled to the quantum field. The thermal nature of the vacuum is then seen through its photo-detection response. However, the interpretation of these responses in the context of relativistic quantum field theory in flat or in curved spacetime is subtler than in quantum optics since no general notion of particles can be defined in the standard way. The qualitative reason comes from the non existence of a global definition of time.
In this project, we adopt a signal processing perspective on this problem. In a non stationary context, physically meaningful information can be extracted from the signal by performing a time-frequency analysis, giving us access to the evolution in time of the frequency content of the response. Historically, the Wigner function has been introduced in quantum mechanics as a phase space representation of the quantum state, and is now used in various settings from condensed matter to signal processing.
This approach allows to analyze physically realistic situations and gives a synthetic approach to the problem of moving detectors. Furthermore, this time-frequency perspective sheds some interesting new lights on the problem of defining a notion of particles.
Outcome
Fundamental Physics
Peer reviewed article
Time-frequency approach to relativistic correlations in quantum field theory
Roussel, B. and Feller, A.
Phys. Rev. D 100
: 045016
(2019)