Mission Analysis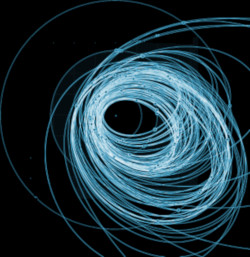 A complex tour of Jupiter's Galilean Moons
The future of space exploration and utilisation is characterised by missions of increasing ambitious goals. In order to achieve these goals it is often more rewarding to explore new directions in the way a mission is conceived rather than to force the upgrade of an already existing technology. The Advanced Concpets Team research in this field is divided into three main areas:
Interplanetary Trajectory Design
Astrodynamics
Advanced Mission Concepts
In all cases, we are deeply invstigating the use of new tools such as machine learning, differential algebra, validated integration, deep reinforcement learning, high performance computing, etc..
---
---