ESA Astronaut Luca Parmitano arrives at Space Station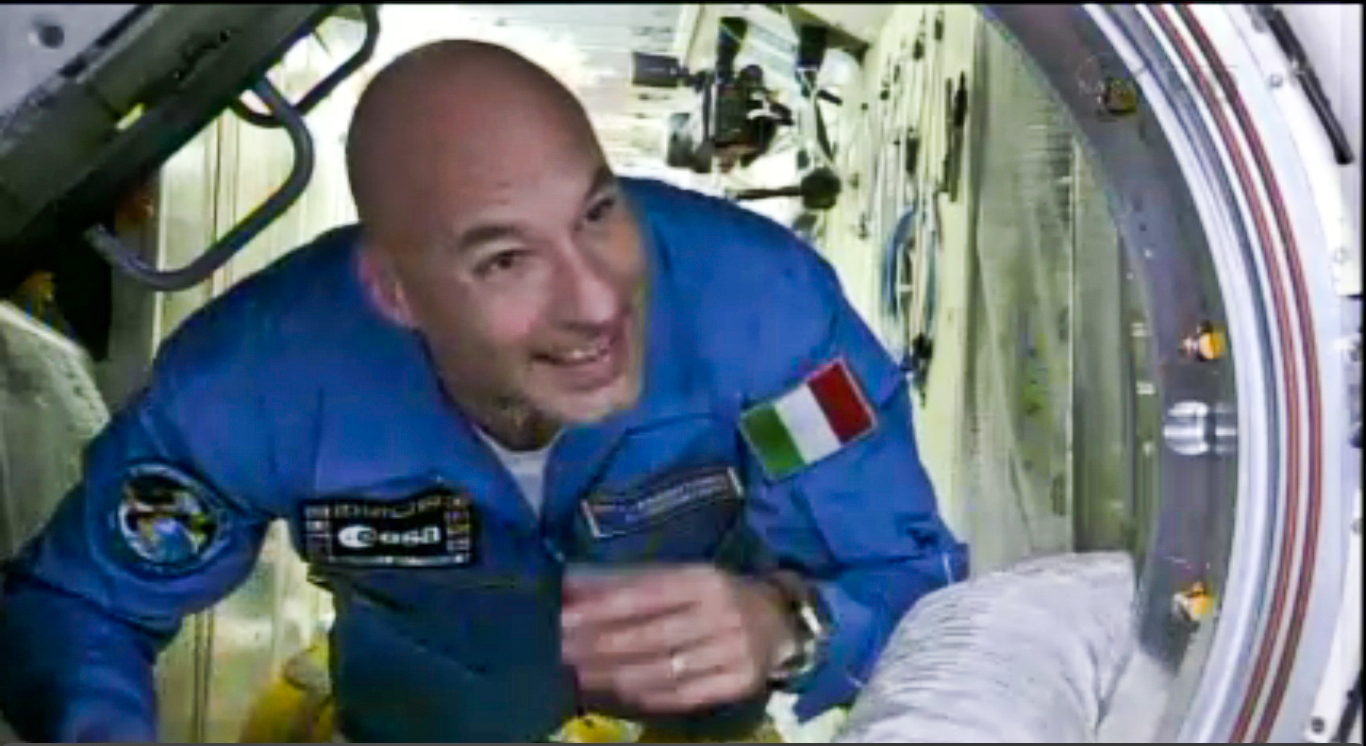 30 May 2013
A Soyuz spacecraft successfully delivered ESA astronaut Luca Parmitano and his crewmates to the place they will live and work in for the next five months!
Launched on 28 May at 22:31 CEST, the Soyuz TMA-09M reached orbit nine minutes later. Following a series of manoeuvres during four orbits of our planet, Soyuz docked with the Station's Rassvet module five hours and 46 minutes after liftoff.
This is only the second flight to arrive in such a short time, eight times faster than the previous two-day procedure. Luca is the first European flight engineer to co-pilot the Soyuz spacecraft on this fast-track approach.
With Luca were Russian Soyuz commander Fyodor Yurchikhin and NASA astronaut Karen Nyberg. All three will be part of the Station's Expedition 36/37 crew as flight engineers. Luca's own mission is named 'Volare' – 'to fly' in Italian – to symbolise the search for new frontiers and opportunities for discovery.
Soyuz docked as planned at 04:17 CEST on the morning of 29 May, and the hatch to their new home in space was opened at 06:14 CEST. The fresh crew were welcomed aboard by Station commander Pavel Vinogradov from Roscosmos and crewmembers Alexander Misurkin from Roscosmos and Chris Cassidy from NASA.
The new arrivals now have a week to adapt to the unique sensation of living in weightlessness, after which Luca has a very busy programme during his 166 days on the outpost!