ESTRACK Cebreros webcam
The outdoor webcam at ESA's Cebreros deep space tracking station was switched on in September 2005, shortly after the station's inauguration. It was upgraded in September 2018.
The live Cebreros station webcam image is below. It will automatically refresh every 5 minutes. It runs 24 hrs per day, so if the image is very dark, it's night time in Spain!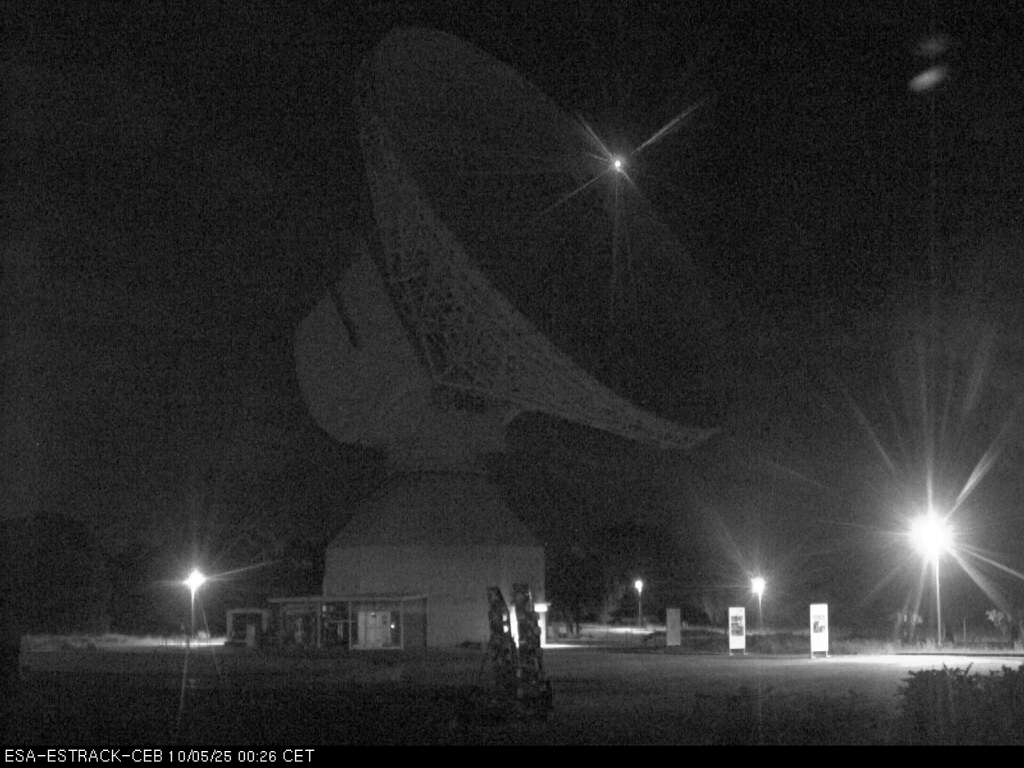 Cebreros facts and figures
In routine operations, the antenna is remotely operated from the ESTRACK Network Operations Centre located at ESOC, Darmstadt, Germany.
The Cebreros antenna incorporates state-of-the-art technology which provides some advantages compared to the New Norcia facility (DSA-1), ESA's first deep space antenna. For instance, the Cebreros data acquisition capacity is higher, due to the fact that it receives signals in Ka band (31.8 - 32.3 GHz). Cebreros also has a higher pointing accuracy, with a maximum error of 6.0 milligrade degrees.
Dish diameter - 35 metres
Structure height - 40 metres
Overall weight - 630 tons
Construction
Cebreros was completed in September 2005 after two years' construction by an industrial consortium led by the Canadian company SED Systems; Spanish firms Esteyco and Necso built the antenna tower infrastructure, and LV Salamanca was responsible for building refurbishment.