Enabling & Support
Avionics Laboratory
What is its role?
ESA's Avionics Lab enables the demonstration, testing and validation of new avionics technologies and engineering software tools. It also encompasses the corresponding technologies in modelling and simulation in order to develop facilities at mission and end-to-end system level, supporting functional verification at the various phases of the space mission lifecycle.
Its work helps to cut the costs of future missions by evaluating avionics system architectures, standardised interfaces and building blocks for subsequent reuse. The Avionics Lab is a joint undertaking across the three domains of software systems, data handling systems and control systems. It is further supported by activities undertaken within the Software & Simulation, Data Systems and Control Labs.
What services does it offer?
Lab services, organised through its subsections, include:
Validating avionics data-handling building blocks, interfaces and system validation
Prototyping and validating new communication protocols
Validation of SpaceWire-based units and ASICs, plus providing SpaceWire test equipment
Validation at avionics level of AOCS sensors and actuators using new interfaces or protocols such as SpaceWire
Holding of data compression algorithms for projects
Evaluating and validating data compression hardware and software implementation
Support in the field of integrated circuits and new detector technologies, including long-duration, low-dose radiation testing
Introducing open source software techniques and tools (advanced control synthesis and performance analysis toolboxes and optimisers)
Independent verification of launcher customisation on a software-in-the-loop or a processor-in-the-loop test bench
Advanced testing of launcher avionics evolution
Advanced testing at avionics level of demanding GNC systems for entry, descent and landing and vision-based navigation
Simulation/modelling frameworks supporting the definition of science operations planning for a number of ESA Science missions
Engineering tools for development and testing of flight software
Collaborative software development environment for the development of the European Ground System – Common Core (EGS-CC)
Software validation facilities in support of ESA projects for independent assessment of industrial design
Reference facilities to support the assessment of project deliveries, such as database installations or system modelling environments.
How is it equipped?
The Data Systems Lab is subdivided into the On-board Computer and Data Handling Area, with equipment including bus protocol testbeds, ERC32 and LEON2-FT evaluation boards and a set of interconnected Data Handling Lab units, the Payload Data Processing Area, equipped for validating onboard payload data processing architectures, high-capacity and high-speed storage functions, links and networks, plus the Microelectronics Area, including UNIX workstations and PCs, hardware and software for designing ICs and programming FPGAs, simulation and emulation tools, prototype samples and system demonstrators.
The Control Lab is structured around three facilities. First, the Control HW Lab with two facilities, the Sensor Test Facility and the GNC Test Facility (largely collocated with the Avionics Lab). Second, the Control Software Tools (distributed on staff laptops) which develops and maintains internal tools for the Control Systems Division (dedicated AOCS/GNC toolboxes to support ESA projects in Phase-A/B/C/D) and new tools for AOCS/GNC emerging applications, by initiating prototypes in a flexible way, in cooperation with academia and industry, paving the way towards possible industrial development through ESA programmes.
The Software & Simulation Lab comprises a vast computing infrastructure hosting simulators and system and software engineering tools. The simulators are typically used to simulate functionality of onboard subsystems or even entire virtual missions as part of entire systems. They are used to evaluate performance issues or new concepts for computer and data-handling architectures, onboard communications services and protocols in an end-to-end context. The lab also employs a variety of Software & System Functional Verification Facilities. The Avionics Test Bench and the EGSE Reference Facility are centrepiece items for these services.
The Avionics and the three related domain specific labs are supporting infrastructure of the corresponding divisions. The three divisions count together around 100 full-time professionals within the avionics software and hardware engineering domains plus a number of PhD students, Research Fellows and trainees.
Who are its customers?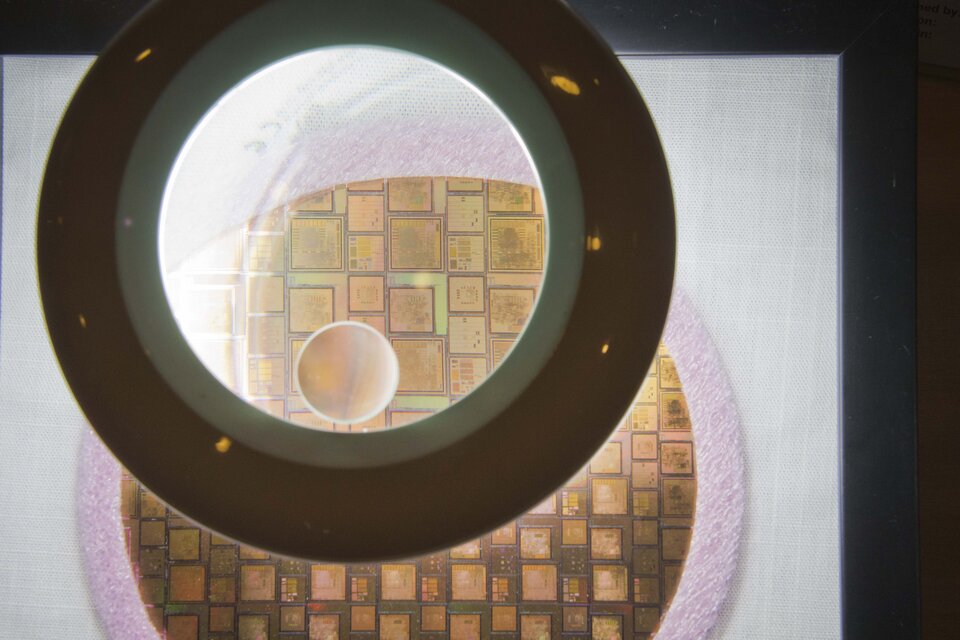 The Lab supports the work of ESA's Control, Data and Software Systems divisions, enabling the assessment of new avionics technologies on behalf of both ESA and European industry. In particular, avionics-related concepts can be demonstrated on the Avionics Test Bench, access to which is invaluable to small- and mediumsized enterprises. An example of this is the SAVOIR architecture for standardising spacecraft avionics systems.
The Lab supports standardisation efforts such as the ESA-established SpaceWire standard for onboard networks, as well as contributing to avionics standards established by the European Cooperation on Space Standardization (ECSS). Its microelectronics research has helped to foster space specific microprocessors and other devices, such as the LEON2-FT chip, commercialised by Atmel.
The Lab is also a strategic resource to perform independent assessments of various problem areas in support of ESA projects and European industry.
How do I find out more?
Contact:
Data Systems Lab Manager Philippe Armbruster
philippe.armbruster@esa.int
Control Systems Lab Manager Alain Benoit
Alain.Benoit@esa.int,
or
Software & Simulations Lab Manager Kjeld Hjortnaes
kjeld.hjortnaes@esa.int