Agency
Post docs: Research Fellowship
ESA's postdoctoral Research Fellowship programme aims to offer young scientists and engineers the possibility to carry out research for two years in a variety of disciplines related to space science, space applications or space technology.
Who can apply?
To be eligible for the Research Fellowship Programme you must:
Have recently completed, or be close to completing a PhD in a relevant technical or scientific discipline. Preference will be given to applications submitted by candidates within five years of receiving their PhD.
Be a citizen from one of the ESA Member States and European Cooperating States, or from Latvia, Lithuania and Slovenia as Associated Member States and Canada as a Cooperating State.
What we offer
Inspiring missions and a unique opportunity to carry out advanced research related to space science, space applications and technology in ESA Establishments.
A friendly, international and multicultural working environment.
A two year contract (with the possibility of renewal for a third year) with 2.5 days paid leave per month.
A monthly remuneration (basic net salary or take-home pay) which ranges from €3000 to €3800 per month depending on the appointee's qualifications and experience and on the location of the ESA establishment where the fellow is appointed.
Expatriation allowance and/or an installation allowance on arrival if you meet the conditions of entitlement. Excess luggage costs are reimbursed.
Comprehensive health cover under ESA's social security scheme. Please note that Research Fellows do not contribute to ESA's pension scheme and may wish to opt for alternative solutions.
More about Life at ESA
Find out everything you need to know about life at ESA and work-life balance on our pages.
For more information about ESA sites, check out ESA Establishments.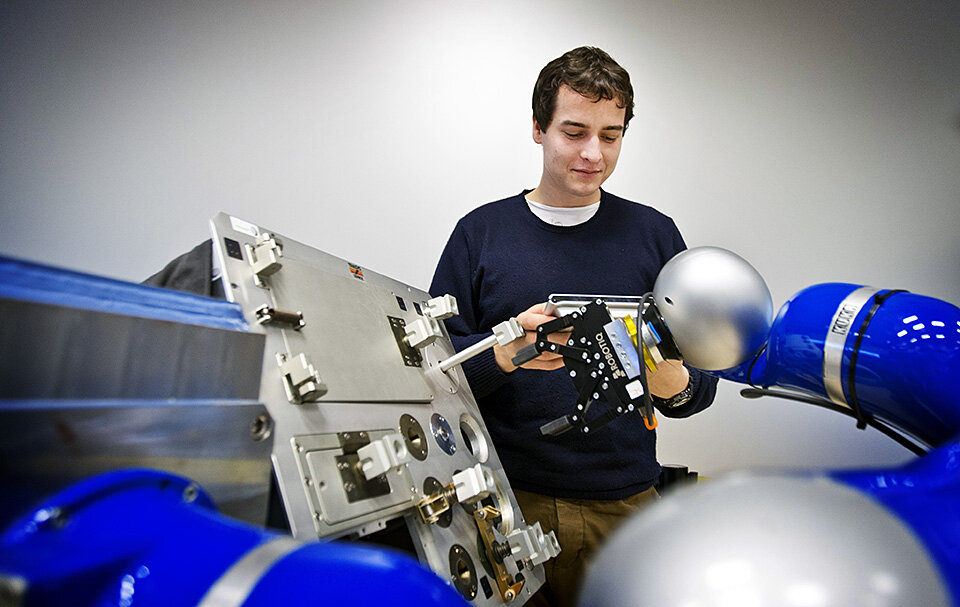 Recruitment process
How to apply for ESA Research Fellowship opportunities
To see open Research Fellowships, look for those positions titled Internal Research Fellow among the ESA job opportunities. Candidates are selected on the basis of their application to a Research Fellowship.
To apply, you first have to register and create your candidate profile. Once you have applied, you will be able to track the status of your application.
In addition to your CV and your motivation letter, please add a proposal of up to five pages outlining your proposed research.
All applications received are evaluated. Candidates selected for interview are generally advised within four weeks of the closing date. ESA covers economy class travel expenses for all candidates invited to attend a face-to-face interview.
Successful candidates start their research fellowship on a date agreed with the recruiting manager, generally within six months of receipt of the offer of appointment.
Recruitment timeline
ESA Research Fellowship opportunities are published throughout the year. Visit our recruiting website. You can set up a job alert to be informed as soon as the opportunities are published!
Learn more about the recruitment process at ESA.
Research Fellowships in videos
ESAC Research Fellows – Ginevra Favole
In 2018, Ginevra Favole was an ESAC research fellow working on the large-scale structures of the universe. Her main scientific field was emission-line galaxies, galaxy clustering and weak gravitational lensing. She also worked with mock catalogues and N-body cosmological simulations.
ESAC Research Fellows – Maggie Lieu
In 2018, Maggie Lieu was an ESAC research fellow working on Euclid, a visible and near-infrared space telescope due to launch in 2021. By measuring the shapes of distant galaxies we can determine the mass of the largest systems in the Universe, galaxy clusters. Euclid will achieve unprecedented shape measurements of galaxies covering almost half of the extragalactic sky. Maggie was developing statistical methods to deal with this upcoming big, noisy dataset, so that we can better understand the physics of galaxy clusters and their role in the Dark Universe.
Looking for more learning and hands-on opportunities?
ESA Academy is open to university students from undergraduate to PhD level coming from ESA Member states, Canada, Latvia and Slovenia.
ESA Academy joins forces with European universities, space institutes, and national space agencies to offer exceptional learning and hands-on opportunities, in a vast portfolio of different programmes. ESA Academy is designed to complement academic education. Its objective is to enhance students' educational experience and help them develop both practical and theoretical know-how and expertise in various disciplines, ranging from space sciences to engineering, space medicine, spacecraft operations, project and risk management, product and quality assurance, standardisation and much more.
Learn more about ESA Academy.