Agency
A new kind of right stuff
In 1974, Europe set about recruiting its first astronauts. When the first Shuttle flight was still set for 1979, Spacelab was slated to be the seventh mission. It was originally assumed that four Europeans would fly with three Americans on this mission.
NASA began looking for a new type of astronaut called 'payload specialists'. These would not be career astronauts, since they were being invited only to operate the experiments on Spacelab in the payload bay. They would have some generic astronaut training but mostly they would be familiarising themselves with the experiments to be flown on their mission.
In January 1977, NASA set the date for the first Spacelab mission as 15 July 1980, allowing ESA to initiate its first selection of astronauts on 28 March 1977. Each Member State went through its own selection procedure, working from common rules. For example, in France, 401 people applied and their numbers were reduced in stages to finally five (one of these being a certain Mr Jean-Jacques Dordain).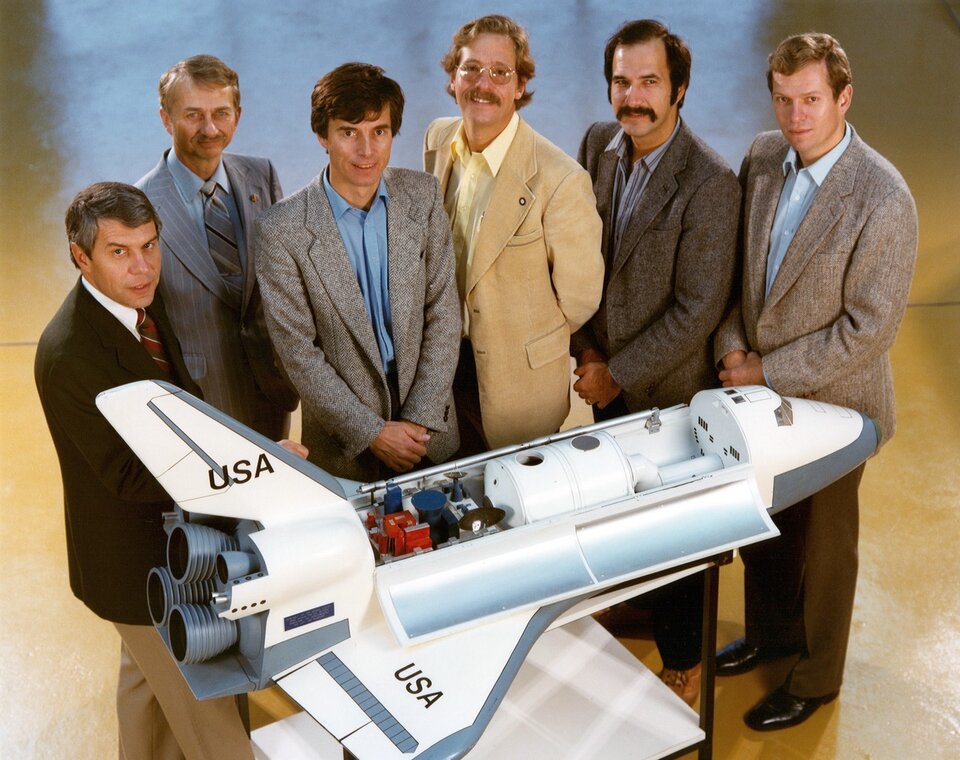 In summer 1977, NASA announced that two scientists would fly on the first Spacelab, which would last for one week, and one of these would be European.
By mid 1978, Member States had proposed 53 candidates, out of which four were retained: Ulf Merbold of Germany, Wubbo Ockels from the Netherlands, Claude Nicollier of Switzerland and Franco Malerba of Italy.
Three candidates were chosen in May 1978 to go on for NASA training, and one of these would be selected to accompany the US payload specialist. Merbold was selected as Payload Specialist 1 along with US astronaut Byron Lichtenberg as Payload Specialist 2. Ockels and US astronaut Michael Lampton would be back-ups.