Agency
Jugend forscht 2005: ESOC hosts youth science competition
For the third year running, ESOC will host the South Hessen regional round of the 2005 "Jugend forscht" science contest. The winner will advance to the Hessen state-level round and could make it all the way to the national competition.
The national Jugend forscht competition has been held annually since 1966 and is open to youth 10 to 21 years old living in Germany or registered at a German educational institution. The registration deadline for 2005 was 30 November 2004.
Original research projects in the natural sciences, mathematics, technology and—of course—space science can be submitted in one of eight categories: geography & space, mathematics & computer science, biology, chemistry, physics, technology, the working world and interdisciplinary.
Strong showing for ESOC's home state of Hessen
The Jugend forscht competition generates a great deal of student enthusiasm and submissions tend to be extremely well thought-out and sophisticated. In 2004, 285 young people from the state of Hessen working individually or in teams submitted 145 projects. Nationwide, 8,315 participants submitted 4,317 projects.
In the past, research projects from Hessen have ranged from the use of electrolysis to create fresh air and the development of a four-legged, running robot to a computer equipped with a sense of touch and satellite-based remote sensing of seawater composition.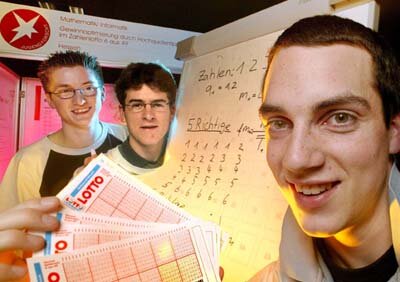 In 2004, three students from Darmstadt won the special German Chancellor's prize for an innovative project that investigated ways to mathematically optimise one's chances of winning the lotto.
The European Space Operations Centre (ESOC), in Darmstadt, Germany, is delighted to serve again as host location for the South Hessen regional round.
ESOC's motivation in supporting Jugend forscht is obvious; given the multinational scientific workforce at all ESA locations, there is a continuing need to encourage promising students to pursue their educational goals and natural scientific curiosity. ESA needs talent now and in the future and research competitions are an excellent way to foster talented scientists, engineers and researchers of tomorrow.
"At ESOC, highly qualified scientists from more than 15 European states co-operate to achieve ESA's aims," said Jean-Jacques Gujer, senior ESOC staff member responsible for Jugend forscht. He added: "We hope that Jugend forscht participants may in the future aspire to join our team."
An initial meeting and the first competition round for the 85 registered participants will be held at ESOC on 10 February 2005; supervisors, visitors and press will also attend.
Participants will present their projects, consisting of 42 exhibits, to an expert jury, which will assess submissions against 33 criteria between 09:30 and 12:00. Exhibits will be open to ESOC staff members and the public from 12:00 to 15:00.
The programme continues at 15:00 with Michael Khan, ESA Mission Analyst, and a presentation on ESA's highly successful mission to Titan, entitled: "Unveiling Titan—first view into a hidden world." The award ceremony will be held at 16:00 with Mr Gaele Winters, Director of Operations and Infrastructure, hosting and Mr Jürgen Weiler, Regional Competition Manager for Jugend forscht.
Subsequently, winners will be provided with coaching, expert scientific advice, the opportunity to visit relevant scientific and technical research centres at universities and institutions, financial support and the chance to take part in international "Forschungscamp" research camps. Winners in each category will also be scheduled for the regional competition, to be held at Merck, also in Darmstadt, and could go on to the national competition to be held in Dortmund.
Jugend forscht competitors become well-known scientists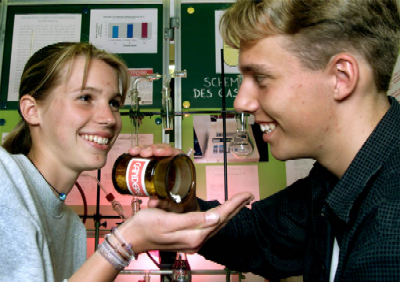 Jean-Francois Kaufeler, head of ESOC's Ground Systems Engineering Department and senior staff member responsible for hosting previous Jugend forscht competitions at ESOC, is a strong supporter of the event.
He points out that in the past, many participants in the now four-decades-old competition have gone on to become well-known scientists or engineers. "The young researcher of today may become an astronaut at a Moon base tomorrow—or even a member of the first international Mars crew, travelling to the Red Planet as an envoy from Earth" says Kaufeler.
Once the regional rounds are over, the 40th German national Jugend forscht contest will be held 26-29 May 2005 at the Deutschen Arbeitsausstellung (DASA), in Dortmund, under the management of the Stiftung Jugend forscht e.V. and supported by the Federal Institute for Occupational Safety and Health (BAuA).
ESA/ESOC staff contact:
Jean-Jacques Gujer
Tel.: 0 61 51 - 90 24 97
email: Jean-Jacques.Gujer@esa.int