Agency
Italy's research minister visits ESA
Italy's Minister for Education, Universities and Research, Francesco Profumo, made his first official visit to ESA's ESRIN Establishment on 12 April.
Welcomed by the Director General, Jean-Jacques Dordain, and the Director of Earth Observation Programmes and Head of ESRIN, Volker Liebig, together with the ASI President, Enrico Saggese, the Minister, after a visit to the premises, addressed staff.
Mr Profumo noted, among other issues, the importance of space as a driver for technology development and innovation, as well as for the daily lives of citizens in an increasing range of facilities, services and industrial applications.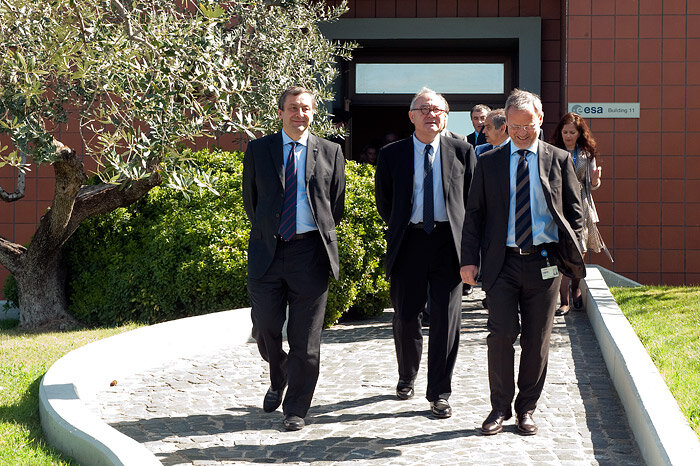 In particular, he pointed out the added strategic value of the development of the Smart Cities Policies and the strong interest of the Italian Government in the improvement of future-oriented infrastructures.
Minister Profumo underlined his personal commitment to a successful meeting of ESA Council at ministerial level in Italy later this year.
Listen to Mr Profumo's address: