Applications
Fine wine app wins top prize at App Camp
An app that uses satellite data to evaluate the quality of wine took home the top prize at this year's Space App Camp at ESA's centre in Frascati, Italy.
In its fifth year, the App Camp offers access to the latest space data to app developers, who work to make the information accessible to a broad audience.
As Europe's Copernicus programme continues to launch the Sentinel satellites, transforming their information into useful products poses both a challenge and an opportunity.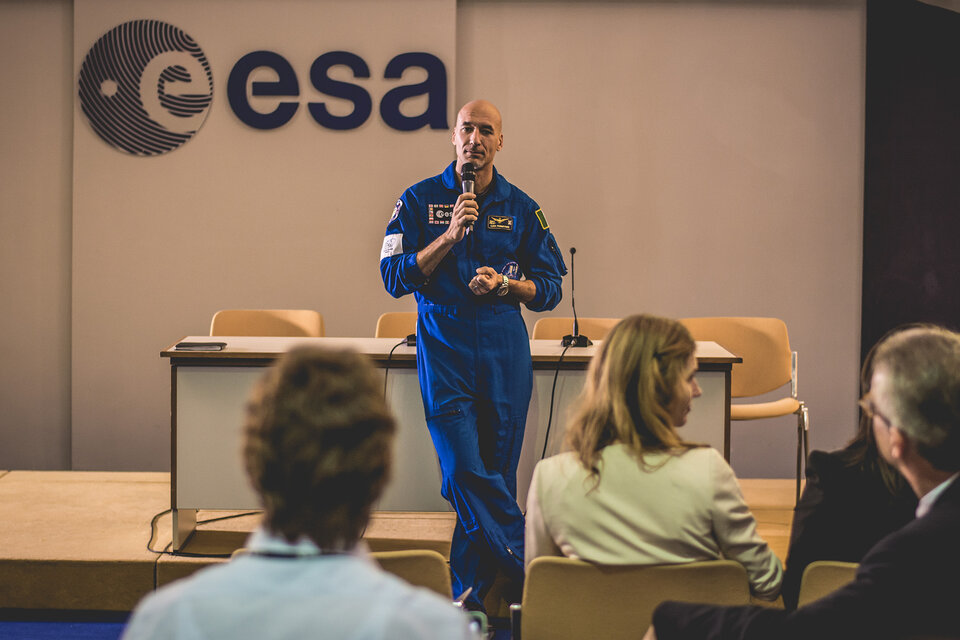 The week-long 'camp' culminated today with presentations of the seven projects to a jury, followed by a presentation by ESA astronaut Luca Parmitano.
The winning Saturnalia app allows users to scan a bottle of wine and displays the best year for that particular wine based on Sentinel-2, Sentinel-3 and meteorological data providing soil, atmosphere and weather information The app also recommends wines cultivated in similar conditions.
By integrating Copernius data, Saturnalia can also help wine investors and distributors to predict the quality of the wine prior to bottling, allowing them to buy the wine in advance and at a lower price.
More than 27 developers from six countries attended this year's App Camp.
Other apps developed included the AirQ Sentinel app, which identifies air pollution sources using atmospheric satellite data. The SafeAdvisor app informs users about general safety conditions at a chosen destination, such as air quality and UV radiation.
ATM LO helps banks to find the best location for cash machines with the lowest air conditioning costs. A team from the German software company SAP – ESA's partner for digitisation and use of cloud platforms – developed the Zuvi app which advises users on proper skin protection when exposed to the sun.
IceKing promotes sustainable tourism on glaciers, while City Vibes helps people to identify areas to live in that best suit their lifestyles.