Agency
ESEO student satellite successfully launched to space
Today, ESEO, the European Student Earth Orbiter by ESA, was successfully launched into space, and teams from ten European universities are eagerly waiting for their exciting space mission to start.
Launch occurred at 19:34 CET aboard the Spaceflight's SSO-A SmallSat Express dedicated rideshare mission on a SpaceX Falcon 9 launcher from the Vandenberg Air Force Base in California, (US).
Now ESA and the ESEO teams are waiting for confirmation from the launch authorities that the satellite has correctly separated from the launcher and is injected into its final operational orbit.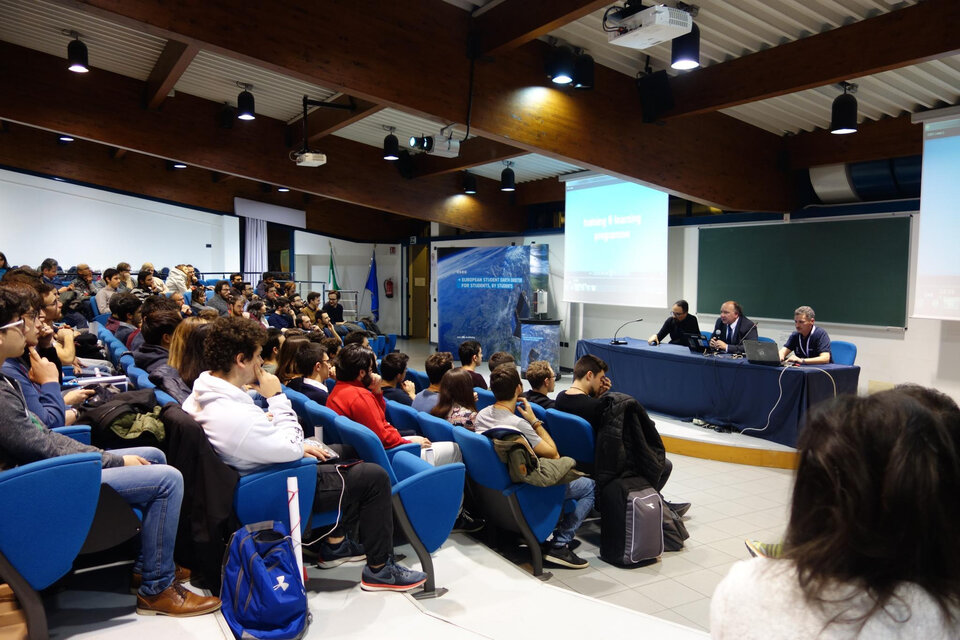 ESEO is part of ESA Academy's hands-on space programme designed to provide university students across Europe with the unique opportunity to gain significant practical experience in the design, development, launch and operations of a real space project.
Today's launch is an exciting milestone, achieved after years of close collaboration between ESA and ten European universities, with over 600 students from ESA Member States involved in developing all the ESEO scientific and technology demonstration payload, key sub-systems, and the entire ground segment.
"Thanks to the determination, dedication and efforts of many stakeholders, ESEO is eventually in orbit! For the Education Office, it is a mission accomplished," said Hugo Marée, Head of the ESA Education Office. "For the students' teams and their professors, the ESEO mission now continues with the acquisition of data and their processing. I wish that this new phase of the ESEO project brings them as much pride and satisfaction as we are feeling now."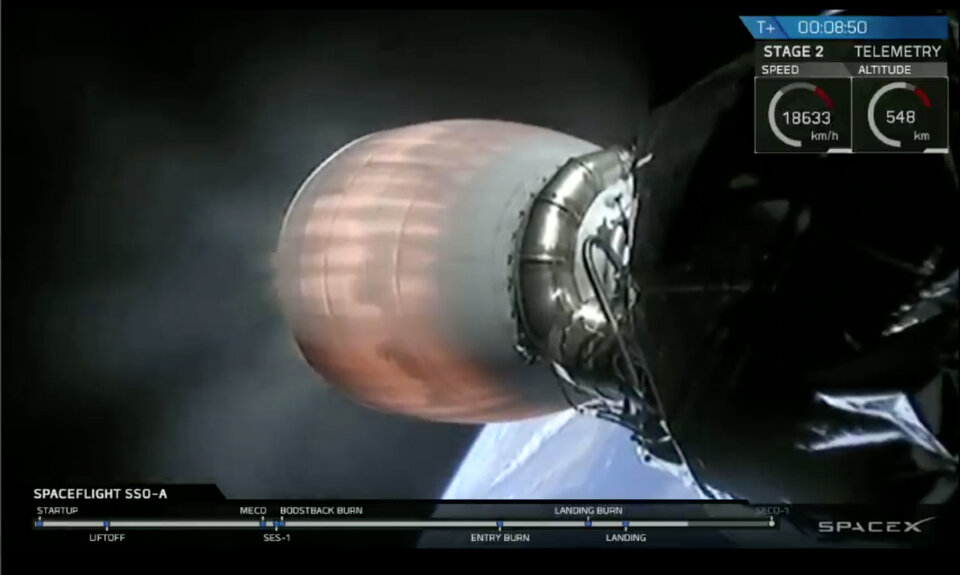 The Prime Industrial contractor, SITAEL, developed the satellite platform, performed the assembly integration and testing of the whole spacecraft, including the integration of the student-built payload and subsystems, and provided technical support to the student teams under ESA's coordination.
The ESEO mission also has a special value for the industry involved, since it will validate in-orbit the SITAEL S-50 platform (50kg including the payload), the smallest within the SITAEL products portfolio, representing a crucial milestone of the intensive work in designing, developing and manufacturing innovative multi-purpose small satellites platforms.
ESEO is 66x33x33 cm in size with a mass of 50 kg. From the ESEO orbital outpost in space, the student-designed payloads will take pictures of the Earth, measure radiation levels in low Earth Orbit, test technologies for future small, low-cost missions, and operate ground stations at UHF and S-bands. Student developers have also enabled amateur satellite radio connection to the satellite in VHF-band for educational and outreach purposes.
ESEO will operate for 6-months, with a possibility to extend its mission for another 12 months.
Upon end of mission, ESEO will decommission itself with the help of a student-developed technology demonstration: a sail will be deployed to accelerate its re-entry and increase the rate at which it burns up, ensuring ESEO does not contribute to accumulating space debris in low Earth orbit.
"At ESA Education we have followed the ESEO students with passion and care for years. We saw many of the eldest graduating and finding a job in space industry already," added Piero Galeone, Head of the ESA Academy, who followed the ESEO project in all its phases. "It is very rewarding to hear directly from them how grateful they are for this experience, and we hope we have helped them to become successful space professionals."