Agency
So you want to drive a spacecraft?
ESA's Education Office is organising a four day course at the ESA Academy that will take 22 university students into the fascinating world of spacecraft operations. The course will show how different 'driving' a spacecraft is from designing it.
When it comes to spacecraft, it is the launch itself that grabs all the headlines. Once in orbit, the next time we tend to read about the satellite is when it returns a great result or spectacular image. But spacecraft do not take care of themselves.
The unsung heroes of any space mission are the operations. They are the ones who work 24/7 to ensure that the spacecraft is in the best of health, returning the most data, and functioning at peak efficiency. In addition, it is the operators who diagnose problems with satellites and work out how to bring them back on line.
To bring this fascinating world of challenges and satisfaction to life for university students contemplating a career in the space industry, ESA is organising the Ladybird Guide to Spacecraft Operations, a technical course without excessive mathematics or technical jargon. This 4 day training course takes place between 11-14 October 2016 at the ESA Academy – Training and Learning Centre, ESA Redu, Belgium.
The course will be suitable for BSc to PhD students , who have a basic knowledge of physics and want to quickly acquire a feeling for the broad spectrum of disciplines that take place in spacecraft operations.
Taught by an ESA expert from the Advanced Operations Concepts Office of ESOC (European Space Operations Centre), Darmstadt, Germany, the course will be delivered through formal lectures but with a heavy emphasis placed on the interaction with the students.
The way specific sub-systems have been designed has a bearing on the way operations are carried out will be highlighted and discussed. The course will include a session on the physiological traps to be avoided during operations and testing.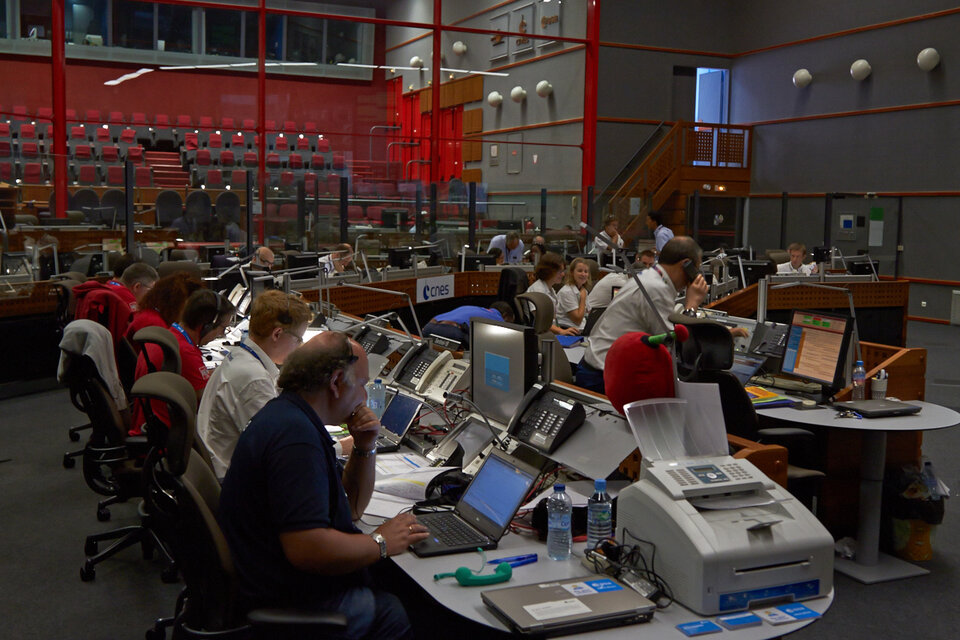 Real stories of operational staff battling with wayward spacecraft – sometimes winning and sometimes losing – will be used wherever appropriate. And finally, the participants will take place in a challenge. They will be presented with the operations data received from satellites at the time of a problem. They will have to work out "what went wrong?" and more importantly "what should they do now?".
Students will also get to see spacecraft operations at first hand because ESA's Redu facility is a ground station featuring antennae and operations rooms. A highlight for the students will be a visit to the Proba spacecraft's operations room and meeting with ESA Operations engineers.
The deadline for applications is 4 September 2016 23:59pm CET.
Additional information
Who can apply?
Students enrolled in university who fulfill the following criteria may be eligible:
be aged between 18 and 32;
be a citizen of an ESA Member or Cooperating State*;
be enrolled as a full-time student in a university in an ESA Member State or Cooperating State, studying a engineering or scientific subject (with basic knowledge in Physics), during the academic year 2016-2017 (not graduating before the course).
The selected students will be sponsored by ESA. The sponsorship will cover accommodation and meals as well as up to 200 euros for travelling to Redu, Belgium.
How to apply?
Fill in the application form;
Upload a motivation letter (PDF, maximum 1 page, no images);
Upload a CV (PDF, maximum 2 pages);
Upload a formal recommendation letter (PDF, maximum 1 page, no images) from a university professor or an academic supervisor;
Upload a copy of academic records.
For more information, please contact esa.academy @ esa.int
Preliminary schedule:
Day 1 & 2:
Introduction - the difference between design and operations engineers
Mission design and payloads
Attitude Dynamic and Control Subsystems
Orbit Control System
Power
Day 3 & 4:
Power (Storage)
Thermal
Telemetry-Tracking and Control Subsystems
Command and Control
On-board processors
On-board software and Fault Detection, Isolation and Recovery
Group Exercise and Summary
* ESA Member States
Austria, Belgium, Czech Republic, Denmark, Estonia, Finland, France, Germany, Greece, Hungary, Ireland, Italy, Luxembourg, The Netherlands, Norway, Poland, Portugal, Romania, Spain, Sweden, Switzerland and the United Kingdom, Canada (Associate Member).
European Cooperating States
Bulgaria, Latvia, Lithuania, Slovakia, Cyprus
Associated States
Slovenia
Cooperating Agreement
Malta
If you are a citizen of a Cooperating State, ESA will contact your national delegation to confirm that they will financially supported you to join this event.