Science & Exploration
Sławosz Uznański
Sławosz Uznański was born in Poland in 1984.
Education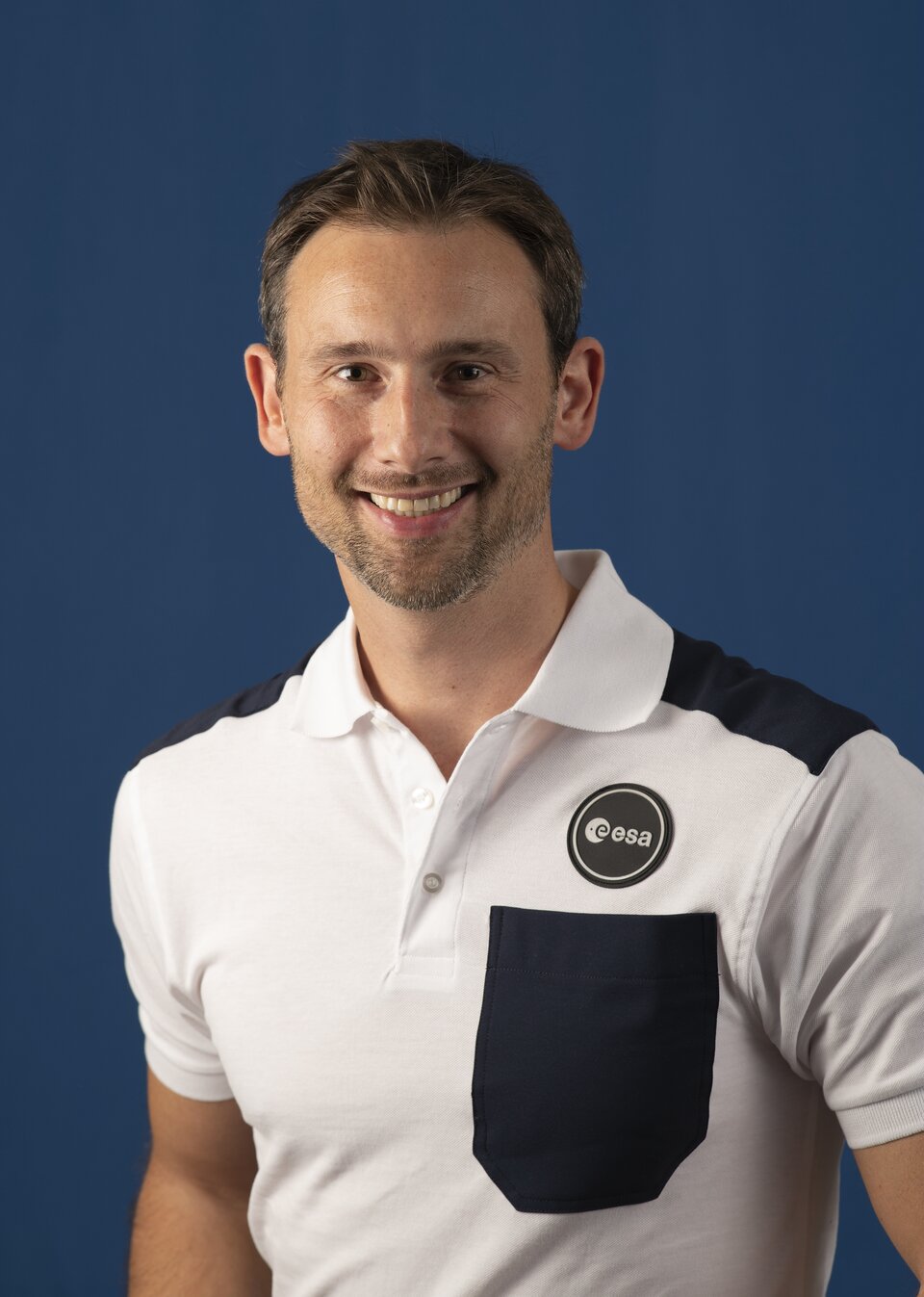 Sławosz graduated with honours with a master's degree from the Technical University of Łódź, Poland, in 2008 and a master's degree from Université de Nantes, France, in 2008. In addition, he received a Diplôme d'Ingénieur from École Polytechnique de l'Université de Nantes, France, in 2008.
In 2011, Sławosz earned his Doctorate in radiation-tolerant designs for space applications from the Université d'Aix-Marseille, France.
Next to his mother tongue Polish, Sławosz also speaks English and French.
Experience
During his doctorate, Sławosz worked as a radiation effects engineer at STMicroelectronics focusing on the next European radiation-tolerant and radiation-hardened digital CMOS technologies for space applications in Crolles, France.
In 2011, Sławosz joined the European Organization for Nuclear Research (CERN) in Geneva, Switzerland, working as a reliability expert. His duties included for example leading radiation test campaigns in ESA test facilities to qualify electronics components and systems for space and accelerator use.
In 2013, he was appointed as a project lead and senior reliability engineer at CERN where he was in charge of the creation of a radiation-tolerant power converter control system which has been a core part of the Large Hadron Collider LHC since 2017.
From 2018 to 2020, he was an Engineer in Charge of LHC, being responsible for the day-to-day 24/7 operations of CERN's largest accelerator and assuring its optimum exploitation.
In 2019, he was serving as a technical expert and evaluator for the EU's research and innovation funding programme Horizon 2020 reviewing European space technologies for the Research Executive Agency (REA) at the European Commission in Brussels, Belgium.
Alongside his professional career, Sławosz's interests have always been closely related to space applications. He lectured on space system designs for international schools of engineers SERESSA 2014 and 2021 (School on the Effects of Radiation on Embedded Systems for Space Applications) and organised workshops between CERN and NASA as well as workshops for the private sector.
He has authored a book on radiation effects, numerous publications and organised multiple international scientific workshops and lectures. From 2014, he was also an active volunteer reviewing multiple commercial space satellite projects such as the ICEYE constellation as well as Polish space missions like PW-SAT2, HyperSat and EagleEye.
On his days off, Sławosz is outside testing his limits on high-altitude mountaineering expeditions, travelling to remote places or on a sailing boat, enjoying time with friends, sharing his sailing experience or taking part in competitive regattas.
ESA experience
In November 2022, Sławosz was selected as a member of the ESA astronaut reserve.