Science & Exploration
About Principia
Principia was the name given to ESA astronaut Tim Peake's six-month mission on the International Space Station to maintain the weightless research laboratory and run scientific experiments for hundreds of researchers on Earth that took place from December 2015 to June 2016.
Tim launched from our planet on 15 December 2015 from Baikonur cosmodrome in Kazakhstan on a Soyuz rocket with NASA astronaut Tim Kopra and commander-cosmonaut Yuri Malenchenko. He returned to Earth with fellow crew mates Tim Kopra and Turi Malenchenko on 18 June 2016 aboard the Soyuz descent module.
A former army helicopter pilot, Tim travelled in the right-hand seat of the capsule. The crew arrived at the Space Station with six other astronauts waiting for them. They shared the Station briefly with NASA astronaut Scott Kelly and Russia's Mikhail Kornienko, who were finishing the last part of their 11-month stay in space.
Science was an important part of the mission. Tim conducted a wide range of experiments on the Station, an out-of-this world research outpost that serves as a stepping stone for human exploration.
During Principia, he performed more than 30 scientific experiments for ESA, and took part in a dozen research activities for the other Station partners.
Principia was the eighth long-duration mission for an ESA astronaut and was named after Isaac Newton's ground-breaking text on physics, Naturalis Principia Mathematica, describing the principal laws of motion and gravity physics. Tim is passionate about quantum physics and cosmology.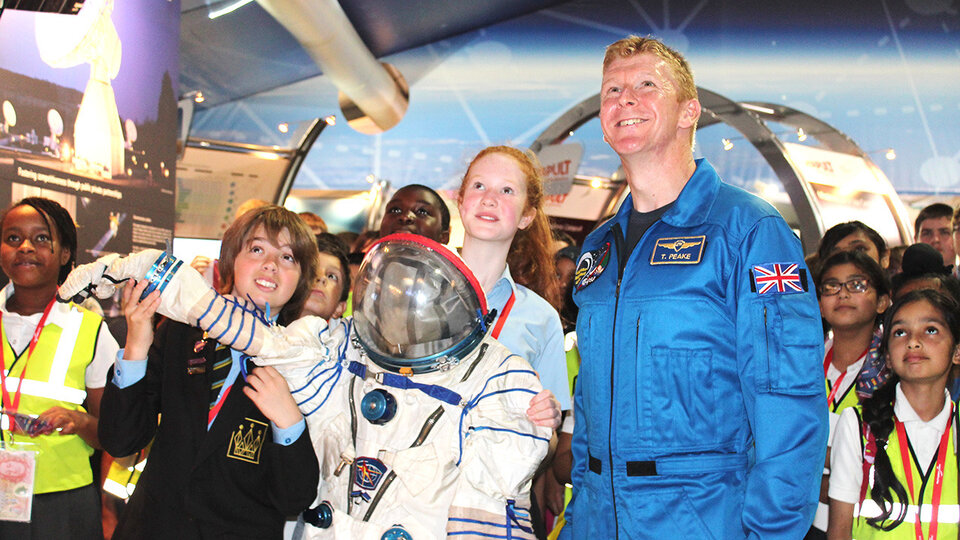 Education and inspiring youngsters was another core element of the Principia mission. Tim was determined to make Principia an exciting adventure for the younger generation. As an ambassador for science- and space-based careers, he had an intensive programme to inspire children during his stay in space.
School activities running alongside Tim's mission had some element of science or technology, from computer coding, growing plants and maths demonstrations to fitness and nutrition.