Science & Exploration
Herschel and Planck launcher at launch pad
At around 13:40 CEST today, 8:40 at the launch site in Kourou, the Ariane 5 carrying Herschel and Planck rolled out onto the launch pad from its earlier location in the final assembly building under blue skies complete with puffy clouds.
Additional photos in gallery linked at top right.
The entire process of moving the launcher from the final assembly building to the launch pad 2.6 km away took about 1.5 hrs. Roll-out was announced at 8:40 local time after which the launcher was pulled out of the final assembly building. The Ariane 5 arrived at the launch pad at about 10:15 local time.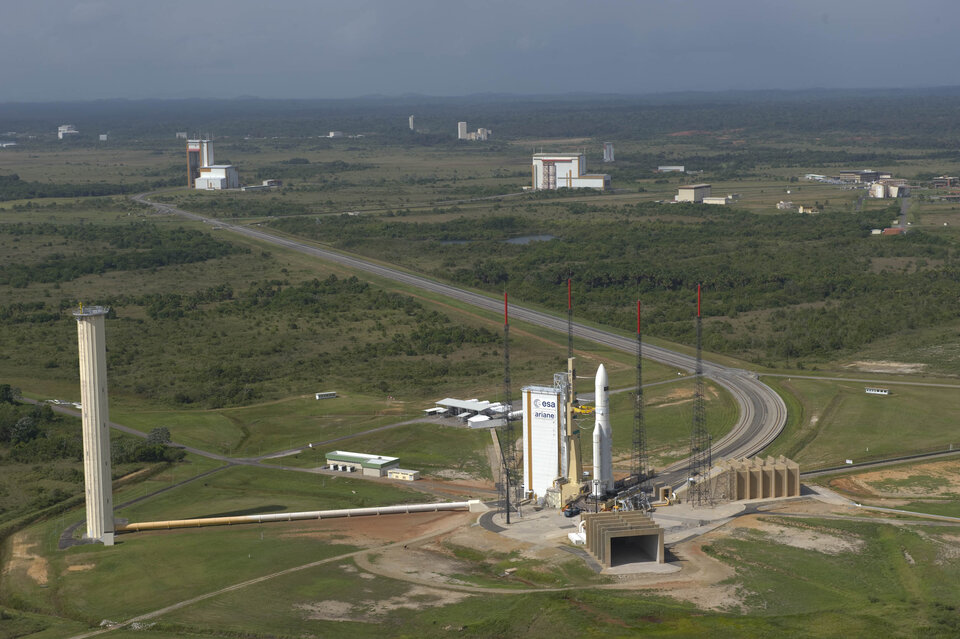 "The view is just spectacular," reported Göran Pilbratt ESA's Herschel Project Scientist, on location at Europe's Spaceport in Kourou, French Guiana.