Agency
Astronaut training for Mass Effect: Andromeda
Vloggers recently spent two days at ESA's astronaut centre to prepare for space – at least for the virtual world of the new Mass Effect: Andromeda computer game.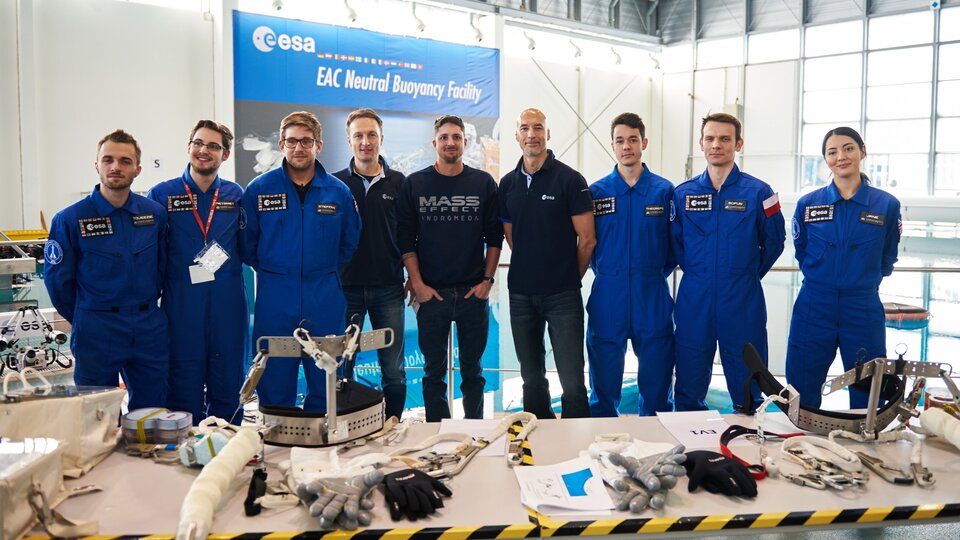 ESA's centre in Cologne, Germany, welcomed six European celebrities of the gaming world to put their gaming skills to the test on real astronaut training.
The budding astronauts go by such names as Squeezie, from France, Sep from the PietSmiet German collective, SciFun, from Poland, Jane of the Outside Xbox collective, TheGrefg from Spain, and Steffan Powell from the BBC, UK.
The six reporters filmed and documented themselves piloting a simulated Soyuz spacecraft, making a 'spacewalk' in ESA's pool and submitting to tilt tables, rotating chairs and vertical treadmills at the German aerospace centre's 'envihab' facility. Not all the challenges were strenuous: the YouTubers and reporters were treated to space food developed for European astronauts.
This project was hosted by ESA's astronaut centre in collaboration with the game company Electronic Arts and Rain Productions to support young and creative people who are thinking about the future of space exploration.
The new game will be released 23 March and centres around space exploration and teamwork.
The six recruits are releasing their videos on their channels. In March a series of videos with ESA experts will discuss the real-life science behind the themes in the game: astronaut psychology, living in isolation and exploring new worlds.