Agency
ESOC to observe Women's Day
On the occasion of International Women's Day (IWD), 8 March 2005, ESA's Space Operations Centre (ESOC) in Darmstadt will hold a seminar and information event aimed at boosting awareness of the Agency's Equal Opportunity and Diversity Policy. With a senior guest speaker from the European Central Bank, the event promises to be highly informative.
The IWD event on 8 March will provide an opportunity to learn from examples of diversity and equal opportunity management within the European Central Bank (ECB). The guest speaker, Dr Gertrude Tumpel-Gugerell, is a widely recognized economist and manager and serves as a member of the ECB's Executive Board.
ESOC IWD event participants will also have a chance to view a new film, "International Women's Day 2005 -– What you say," produced by ESA and featuring more than 70 women and men expressing their views on equal opportunities at the Agency.
First IWD event supported by ESA women's network
The ESOC event is part of an Agency-wide effort to celebrate IWD and is being organised for the first time with the active participation of ESA's women's network, 'Urania,' as well as with the support of the Human Resources Department and the ESOC Communications Office.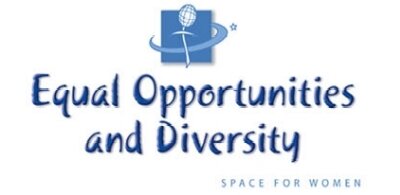 An information point at the seminar will offer ESA staff a selection of European Commission publications, Equal Opportunity educational literature, copies of relevant articles and copies of the film. Members of Urania will be on hand to meet staff and discuss network activities and gather participants' views and suggestions.
In 2002, ESA adopted its Equal Opportunities and Diversity policy, subtitled "Space for Women." The policy is motivated by the disparity in participation rates between males and females in the engineering, science and mangerial occupations at ESA. It aims to boost female presence in these areas and, also, help all ESA workers achieve optimum balance between work and family life.
The opening last fall of a multilingual, multinational child-care facility specifically tailored to the unique needs of ESOC's pan-European staff has provided a significant improvement to the work/family balance equation at ESOC.
The 2005 IWD event starts at 15:00 and is open to all ESA/ESOC staff and site workers.