Agency
Exciting times ahead: October Open Day
Save the date: this year's ESA's Open Day in the Netherlands will take place on Sunday, 2 October. ESA's technical heart will be thrown open to visitors in the midst of one of the most exciting times in Europe's space history.
All visitors will need to book to attend. Registration will start three months before the event, beginning on Saturday, 2 July.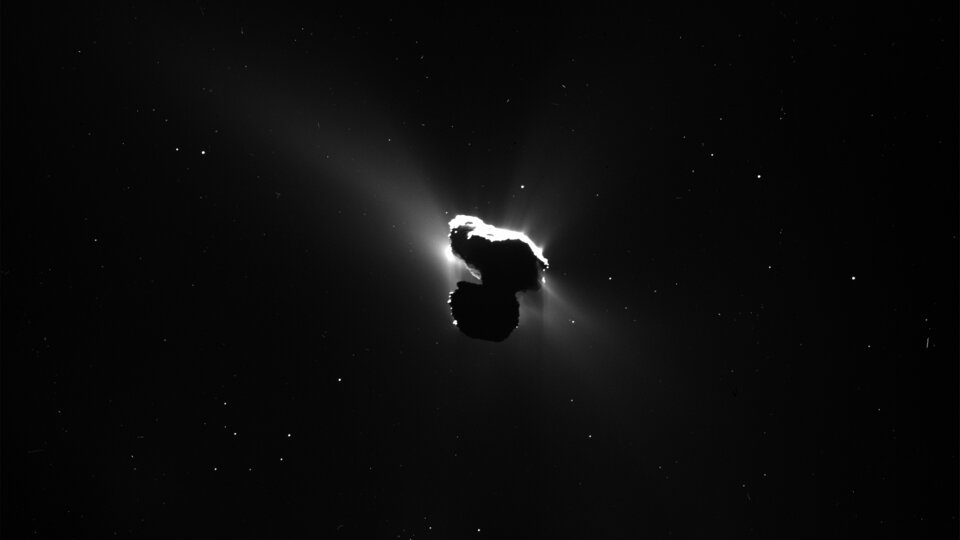 Visitors will be able to wander around the sprawling facility at their own pace, meeting astronauts, scientists and mission designers while seeing special exhibits and actual space hardware.
The Open Day will come just days after ESA's Rosetta comet-chaser – designed and tested at ESTEC –follows its Philae lander down to the rugged surface of Comet 67P/Churyumov–Gerasimenko, squeezing the maximum amount of data out of this historic mission.
Meanwhile, ESA's ExoMars mission will be drawing near to the Red Planet, ahead of entering martian orbit on 19 October. Its Schiaparelli lander will make Europe's first controlled landing on Mars at the same time – right in the midst of the Red Planet's global dust season.
Back around our home planet, Europe's Sentinel-5P satellite will be readying for launch, the latest in the Sentinel family of satellites supporting Europe's Copernicus global environmental monitoring initiative.
The satellite's main sensor will survey the changing state of Earth's atmosphere in unprecedented detail.
Its development supported by the Dutch government, this Tropomi state-of-the-art instrument can map trace gases and pollutants at high resolution.
The theme of this year's Open Day is "Breath of Life" – the ExoMars orbiter will be searching out methane and associated rare gases in the thin alien atmosphere as evidence of either surviving Mars microbes or a different kind of 'life' – subsurface volcanic activity, which would mean the planet remains geologically active.
At the same time, Sentinel-5P will be on the verge of producing a rich new vision of the thin sliver of terrestrial atmosphere that we all call home.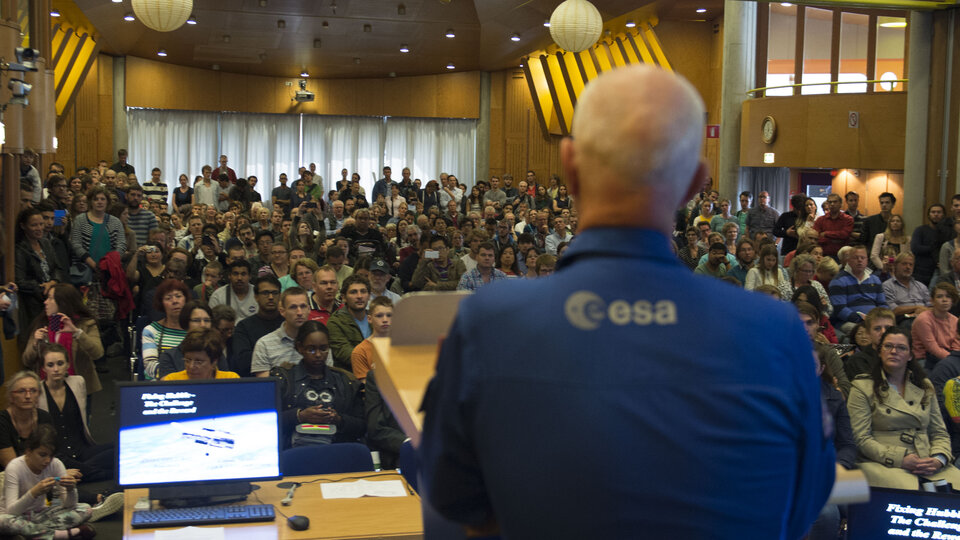 Full details of the ESTEC Open Day will be given later this summer.
Because we are obliged to limit the total number of visitors, to ensure a great experience for all who do attend, we urge you to book early to avoid disappointment once registration is opened on 2 July.