Applications
Sentinel-3B on launch pad
The next Sentinel satellite for Europe's environmental monitoring Copernicus programme is poised for liftoff from the Plesetsk cosmodrome in northern Russia.
The Sentinel-3B satellite has been at the cosmodrome since mid-March being readied for its ride into space on 25 April at 17:57 GMT (19:57 CEST).
After being sealed from view in the rocket fairing last week, it was rolled out to the launch pad and hoisted into the launch tower at the weekend.
Bruno Berruti, ESA's Sentinel-3 project manager, said, "This is a real milestone, and an emotional one at that.
"We all bid farewell to 'our baby' as it was encapsulated in the Rockot fairing and we are all proud to see that it is now ready and waiting in the launch tower for the big day.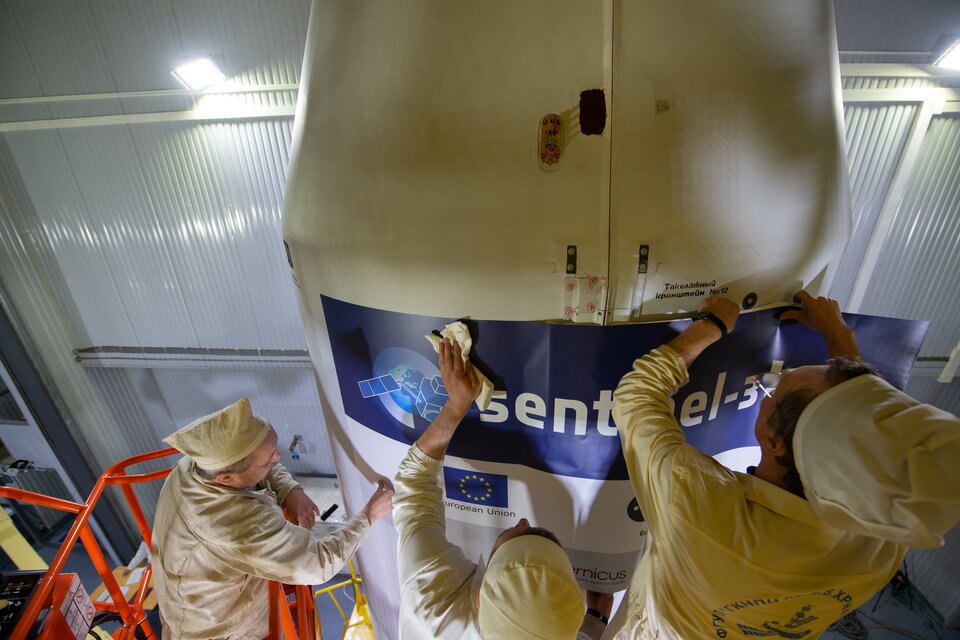 "We have reached this point thanks to dedication and hard work from teams at ESA, the EC, Eumetsat, France's CNES space agency, industry, service providers and data users.
"And, thanks to Eurockot and Khrunichev, the preparation of the Rockot launcher over the last weeks has gone smoothly."
Sentinel-3B will join its twin, Sentinel-3A, in orbit to systematically monitor Earth's oceans, land, ice and atmosphere. The pairing of the two satellites optimises coverage and data delivery for Copernicus.
This workhorse mission delivers data within three hours of sensing, 24 hours a day, 365 days a year.
While these data are fed primarily into the Copernicus Marine Environment Monitoring Service, all the Copernicus services benefit to produce knowledge and information products in near-real time for a wide range of applications.
The Sentinel-3 mission is essential for applications for ocean and coastal monitoring, numerical weather and ocean prediction, sea-level change and sea-surface topography monitoring, ocean primary production estimation and land-cover change mapping.