Applications
Happy birthday and congratulations Proba
It is exactly one year today since the launch of ESA's first small autonomous spacecraft, Proba; a year in which Proba, and the instruments on board, have successfully carried out all the tasks they have been set.
Frederic Teston, manager of the PRoject for On-Board Autonomy which is better known as Proba, says "those responsible for Proba here at ESA are satisfied with the results so far, so much so that it has been decided to extend the mission for another year".
Proba's main achievement is that this small spacecraft - it is just 60x60x80 cm and looks as if it has been wrapped in blue and gold paper - has shown that it is able to carry out many functions on its own. Its ability to carry out guidance, navigation, control, onboard scheduling and payload resources management by itself has significantly reduced the need for ground control.
During its first year in orbit this small gyro-less spacecraft has proven that it is able to achieve a high accuracy in attitude determination by using autonomous star trackers. Onboard Proba the ERC-32 SPARC, which is the space version of a commercial high-speed processor, has performed flawlessly. The Li-ion batteries, used for the first time in a low-Earth orbit, have also performed according to specifications.
But Proba is not just a pretty package, onboard it has six scientific instruments, all of which have performed successfully during the past 12 months with the minimum of intervention from ground control.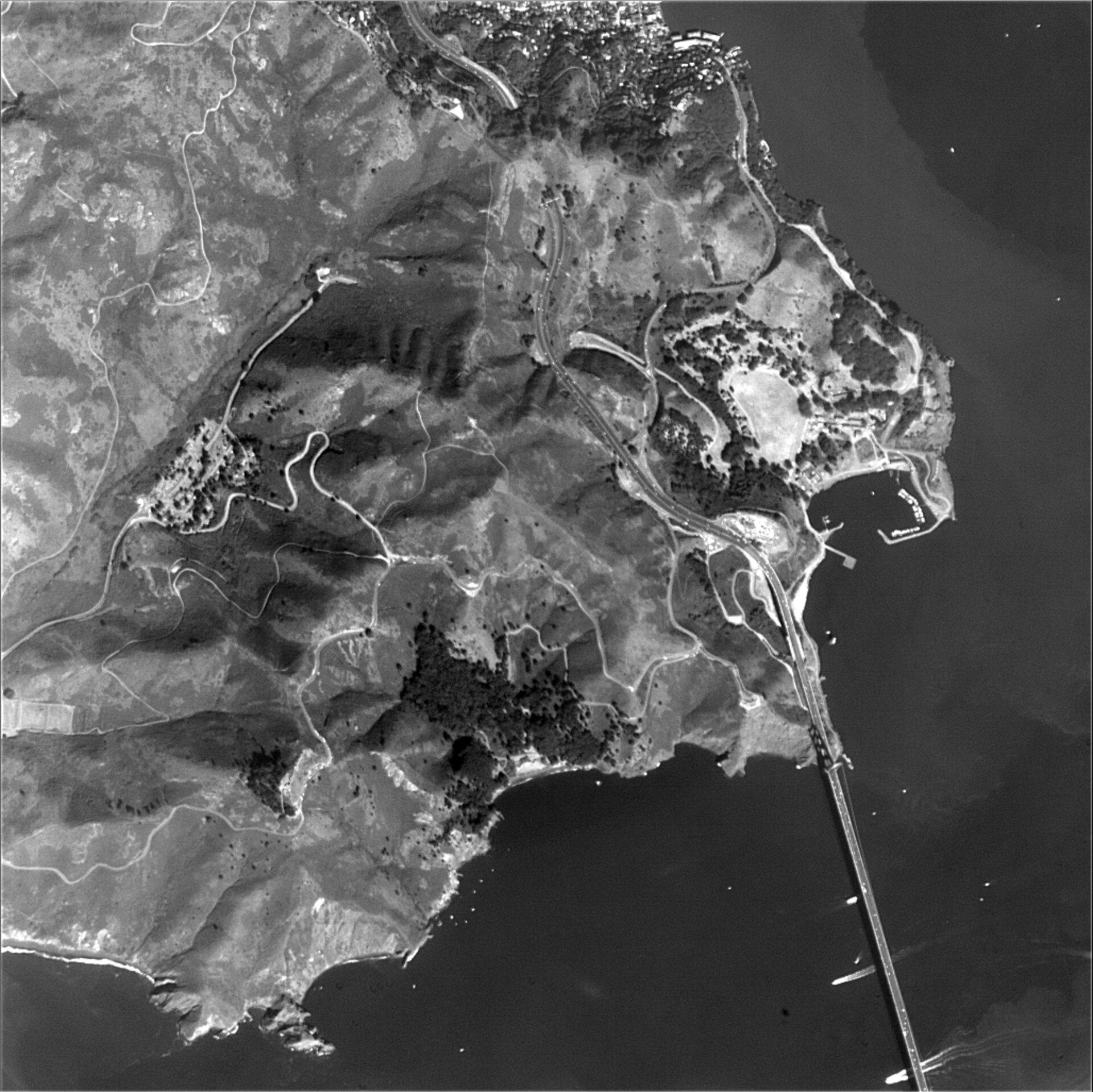 CHRIS
CHRIS, the Compact High Resolution Imaging Spectrometer, is providing important information on the Earth and its environment, and will be an invaluable tool in remote sensing during the extended mission.
HRC
This black and white High Resolution Camera, helped by the spacecraft's ease of manoeuvre, has demonstrated that high-quality images can be taken by a spacecraft of this type.
DEBIE
DEBIE, which stands for Debris In-Orbit Evaluator, is able to detect and measure the mass, speed and penetration power of space debris of less than one millimetre in size. Already it is providing statistical data on the distribution of debris in Sun-synchronous low-Earth orbits where most satellites - and space debris - are found.
SREM
The Space Radiation Environment Monitor (SREM) is measuring electron and proton fluxes, as well as total solar radiation doses. In-flight data have been compared with simulations and the results correlate the simulation approach. The other two instruments on board - Smart Instrument Points (SIPs) and the Miniaturised Radiation Monitor (MRM) - also measure radiation.
All the goals that Proba was set have been achieved at a relatively low cost, thanks to the innovative approach used in its development. Extensive use was made of commercial off-the-shelf equipment and units, together with automated software generation and computer simulations for development, verification and testing.
You can learn more about Proba and its instruments, and view some of the CHRIS and HRC images, at our new Proba website.