Agency
New ESERO Office launches in Denmark!
A new ESERO office was inaugurated yesterday at ASTRA's Science Talenter in Sorø, Denmark, at the presence of ESA Astronaut Andreas Mogensen. With Denmark, the ESERO network now counts 12 offices covering 14 countries, all using the space context to support teaching and learning of science and technology in primary and secondary schools.
ESERO is ESA's flagship educational project targeting primary and secondary school education in Europe. Its objective is to enhance the literacy, skills, and competences of school pupils in STEM (Science, Technology, Engineering, Mathematics) disciplines starting at an early age, with the final aim of encouraging them to pursue STEM studies and careers. In addition, the ESERO project also raises awareness about the importance of space activities for modern society and economy and about the large range of career prospects in the space domain.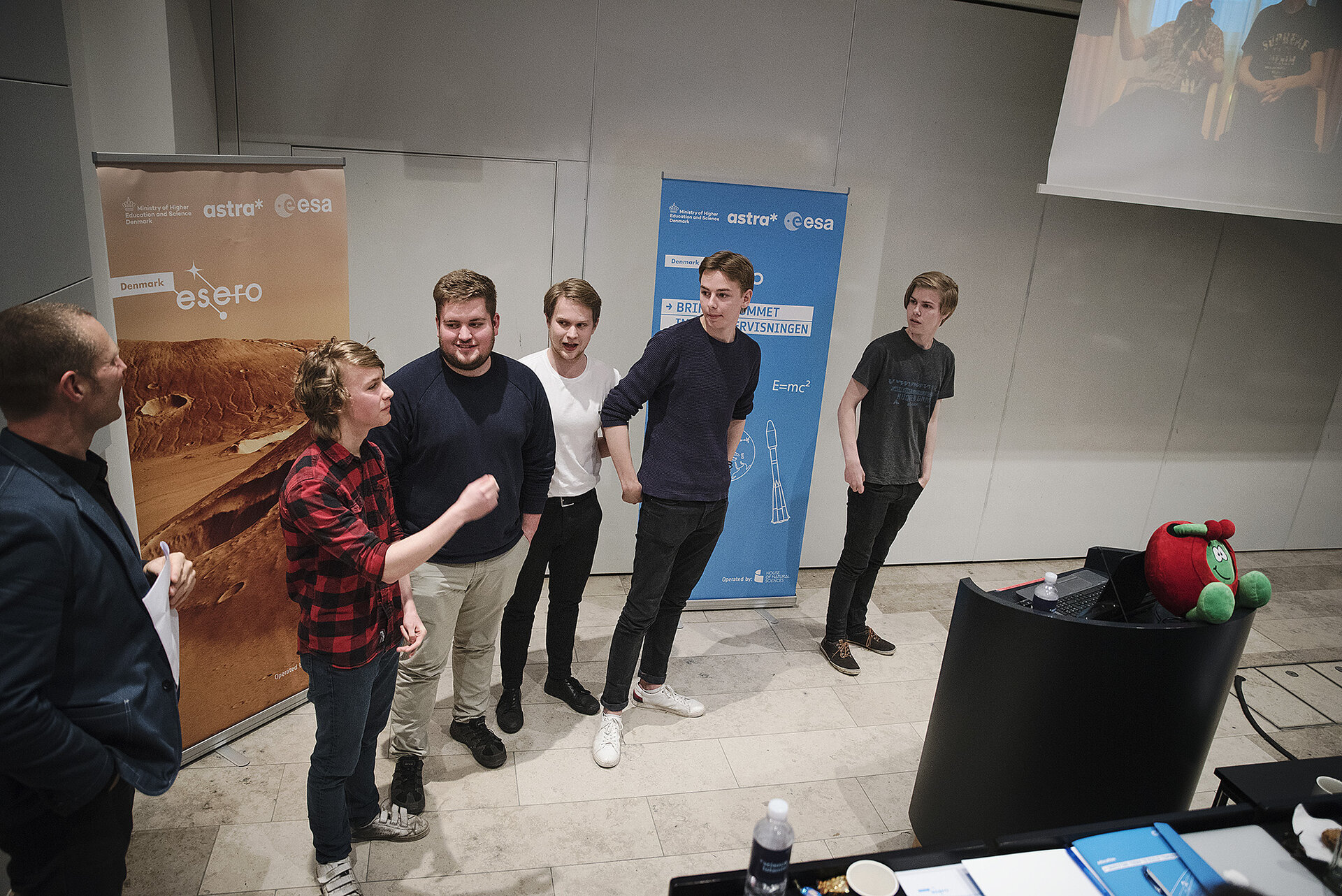 In Denmark, as in most European countries, the need for STEM-educated people is not currently met by the number of young people choosing a STEM education and career. To help redress the balance, since 2013 the former Nordic ESERO, coordinated by Norway, had incorporated Denmark, with Danish teacher and student communities benefitting greatly. The successful educational impact of ESA's Danish astronaut Andreas Mogensen's IRISS mission to the ISS in 2015 also highlighted that national interest in using the inspiration of space activities to support STEM school education had grown enough for an independent Danish ESERO office to be established.
"We are very pleased that ESERO Denmark is now a reality. We see great opportunities for cooperation between organisations working with science education, and in Astra we are happy to be able to facilitate that. Moreover we see science education focusing on space as a great way of engaging and motivating pupils in exciting and interdisciplinary problem solving" , stated Mikkel Bohm, Director at Astra - National Centre for Learning in Science, Technology and Health.
ESERO Denmark will support school education with activities specifically tailored to the Danish national STEM priorities and curricula, with an eye at promoting science and engineering careers. Activities will mainly target teachers thanks to a continuous professional development training portfolio based on a unique combination of didactic, science, and technology expertise. Activities will also contribute to the development of children's critical thinking, soft skills, and awareness of the importance of space for modern society and economy.
"ESERO is a project that aims to respond to the specific needs of each country," said Kai-Uwe Schrogl, ESA Chief Strategy Officer. "We believe the best way to achieve this is by joining forces with the well-recognised national STEM educational institutions in order to reach students in a manner which is tailored to the national curricula. Bringing space as a powerful inspirational context into Danish classrooms will help to sustain the future of STEM education and the essential needs of our knowledge-based society. ESA is deeply committed to inspiring younger generations and contributing toward developing the scientific and technical workforce of tomorrow."
The host organisation of ESERO Denmark is ASTRA (the National Centre for Learning in Science, Technology and Health), operating under the Ministry of Education and the Ministry of Higher Education and Science. The main national funding partners of the project are the Ministry of Higher Education and Science, ASTRA*, and the Tycho Brahe Planetarium. An open network of science centres, universities, companies and others will participate in the implementation of the project under contract with ASTRA. In particular, ESERO Denmark will be operated on a daily basis by the House of Natural Sciences, which has extensive experience in STEM/space education activities.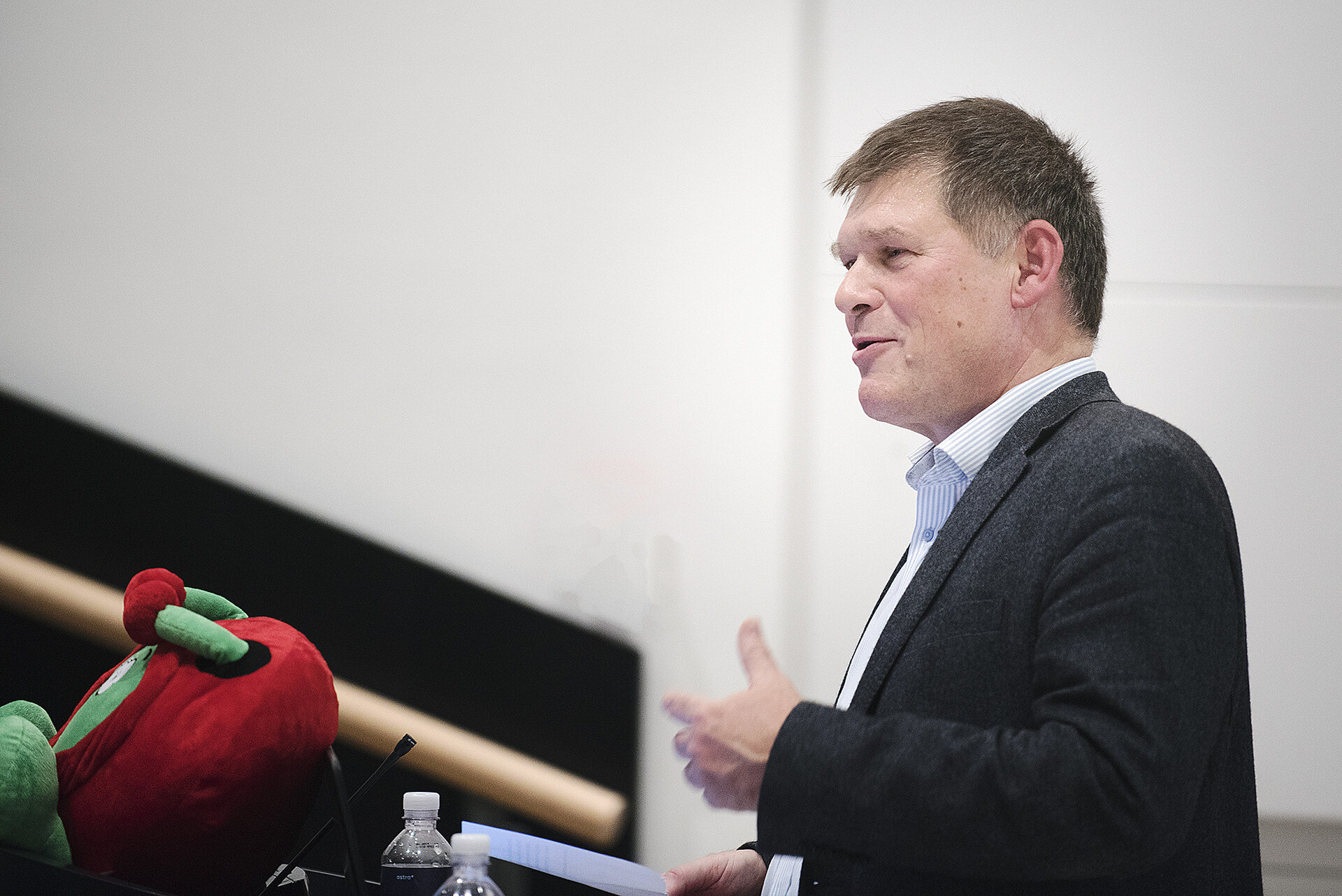 Peter Sloth, Head of Space Division in the Danish Ministry of Higher Education and Science, highlighted the importance of the creation of a national ESERO in Denmark: "Our dedication towards the creation of ESERO Denmark is that space has proven to be particularly inspiring for young people. So we hope and believe that the creation of ESERO Denmark will further facilitate and inspire STEM teachers, who already work hard to interest pupils for the technical and natural sciences."
The European network of ESERO offices is managed and coordinated by ESA and currently covers the following ESA Member States: Austria, Belgium, Czech Republic, Denmark, Finland, Ireland, the Netherlands, Norway, Poland, Portugal, Romania, Spain, Sweden, and the UK. Germany and Italy will soon join the network, while preparation is ongoing in Luxemburg, Hungary, and Greece.
The ESERO project started in 2006, with the establishment of the first national office in the Netherlands. The ESERO network has trained 10 000 teachers and reached about 300 000 pupils in Europe during 2016.
Contact
ESERO Denmark Manager: Simon O. Rebsdorf, sor@nvhus.dk
ESERO in Europe: http://www.esa.int/Education/Teachers_Corner/European_Space_Education_Resource_Office
ESA Education Office: teachers@esa.int