Science & Exploration
What is CAVES?
CAVES stands for Cooperative Adventure for Valuing and Exercising human behaviour and performance Skills. The three-week course prepares astronauts to work safely and effectively in multicultural teams in an environment where safety is critical – in caves.
CAVES teaches astronauts to explore underground systems as a team. They journey deep underground to perform scientific experiments, map the environment as well as chart and document their activities.
Together, participants must adapt to living and working in the unique cave environment to meet scientific and exploration objectives. Constant attention to safety rules, procedures and equipment is critical to the successful completion of the mission.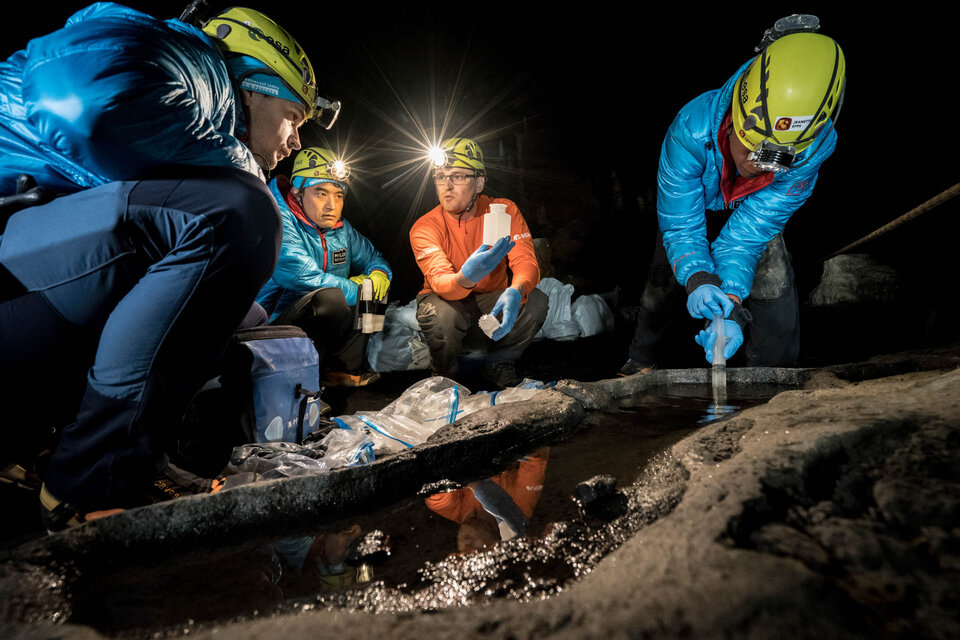 The course is run by the European Space Agency to simulate spaceflight. Rookies and astronauts who have flown to space participate in the course together and share experiences.
Before entering the cave for the extended exploration, trainees attend both classroom and practical caving lessons. They receive technical lectures on topics such as exploration, communication, emergency procedures and the science of speleology, and practical lessons on technical cave progression, mapping, photography and scientific sampling.
Behavioural training
CAVES presents the astronauts with environments and situations similar to spaceflight, helping them transfer the lessons learned from their caving expedition to space.
The cave environment provides many space-relevant conditions, including isolation from the outside world, lack of diurnal cycles, confinement, minimal privacy, technical challenges, limited equipment and supplies for hygiene and comfort, and the constant presence of risk.
Behavioural activities are woven into the course to foster effective communication, decision-making, problem-solving, leadership and team dynamics. The daily routine is organised around timelines and activity lists. Each day, the crew explores a new part of the cave where they face many challenges to apply their new caving skills.
An important element of the expedition is the daily debriefing, which reflects on the successes and errors of the day. The team considers how to improve by learning from mistakes, reapplying successful strategies, and reflects on similarities with spaceflight experiences. Learning is enhanced by the presence of experienced astronauts, who share their valuable flight experience with the rookies.
During six editions of CAVES, from 2011 to 2019, 34 astronauts from six different space agencies (ESA, NASA, Japan's JAXA, Russia's Roscosmos, the Canadationa Space Agency and China's CNSA) have taken part in the training. The CAVES training programme has been recognised by all participant astronauts and, in particular, by those who have travelled to space, as one of the best space analogue experiences on Earth.