Science & Exploration
Artemis 1
The first mission for Orion and the European Service Module will send the spacecraft beyond the Moon and back. This mission called Artemis-1 (formerly Exploration Mission-1) will not carry a crew but will instead be controlled from the ground.
It will be launched by the Space Launch System from the Kennedy Space Center in Florida, USA. The spacecraft will enter a low-Earth orbit before the rocket's upper stage fires to take it into a translunar orbit.
The spacecraft will perform a flyby of the Moon, using lunar gravity to gain speed and propel itself 70 000 km beyond the Moon, almost half a million km from Earth – further than any human has ever travelled.
On its return journey, Orion will do another flyby of the Moon before heading back to Earth.
The total trip will take around 20 days, ending with a splashdown in the Pacific Ocean without the European Service Module – it separates and burns up harmlessly in the atmosphere.
The second Artemis mission will have a similar flight plan but with four astronauts.
Technical details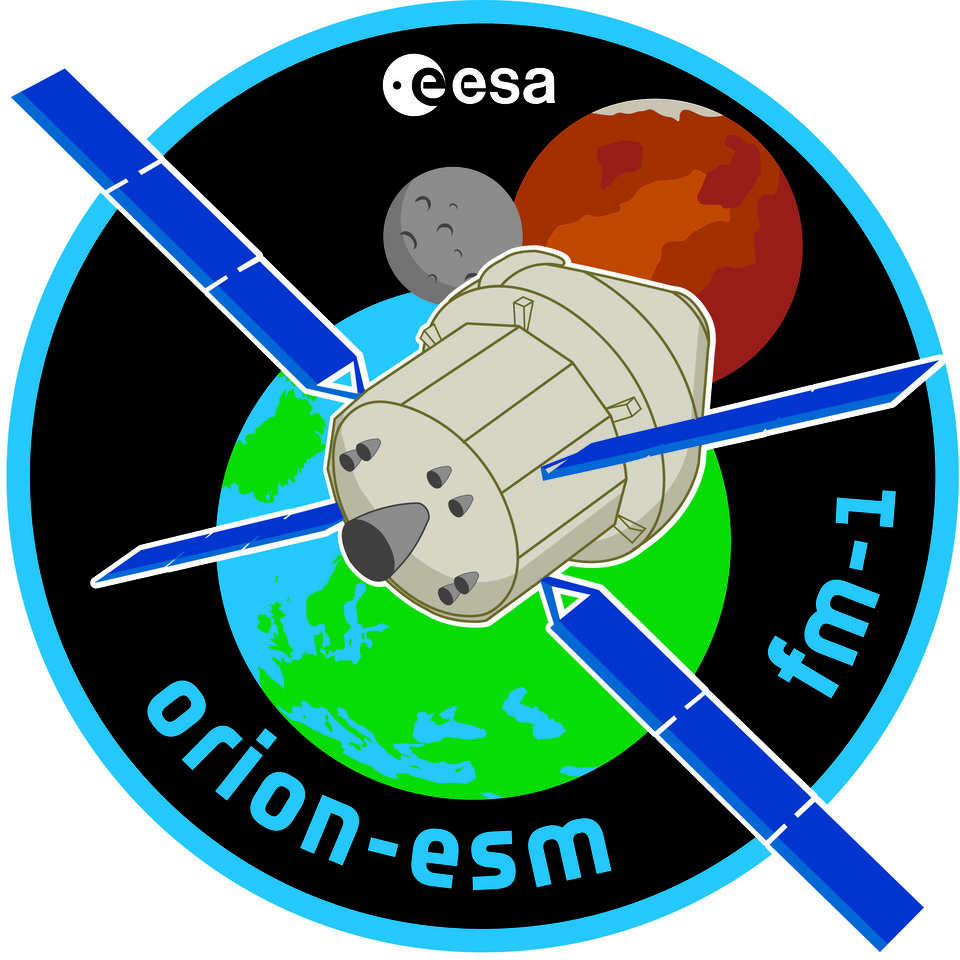 The total launch mass of European Service Module is 13 500 kg for the lunar missions (Orion will weigh over 20 tonnes in total):
8600 kg of usable propellant
240 kg of potable water
30 kg of nitrogen
90 kg of oxygen
Payload volume up to 0.57 m3
Payload mass up to 380 kg
Artemis-1 step by step:
Launch by Space Launch System from pad 39B at NASA's Kennedy Space Center, USA
Mission control perform final checks in low-Earth orbit
Translunar injection by interim cryogenic propulsion stage (ICPS)
Trip to the Moon
Flyby of the Moon with gravity assist
Injection in Distant Retrograde Orbit
Distant Retrograde Orbit (70 000 km from the Moon, almost 500 000 km from Earth)
Departure from Distant Retrograde Orbit
Second flyby of the Moon with gravity assist
Home trip to Earth
Separation of the Crew Module from the expendable elements of Orion (the European Service Module and the Crew Module Adapter)
Reentry of the Crew Module and splashdown in the Pacific Ocean