ESA offers attractive employment conditions including a range of benefits, programmes and allowances to promote a multi-cultural, supportive, inclusive and family-friendly working environment.
The people who work at ESA are key to our success and are our most valuable asset. As an employer, we are committed to developing our staff throughout their career at ESA, and have put in place an attractive employment package to take care of our people in both their professional and personal lives and to offer a truly inclusive and supportive working environment.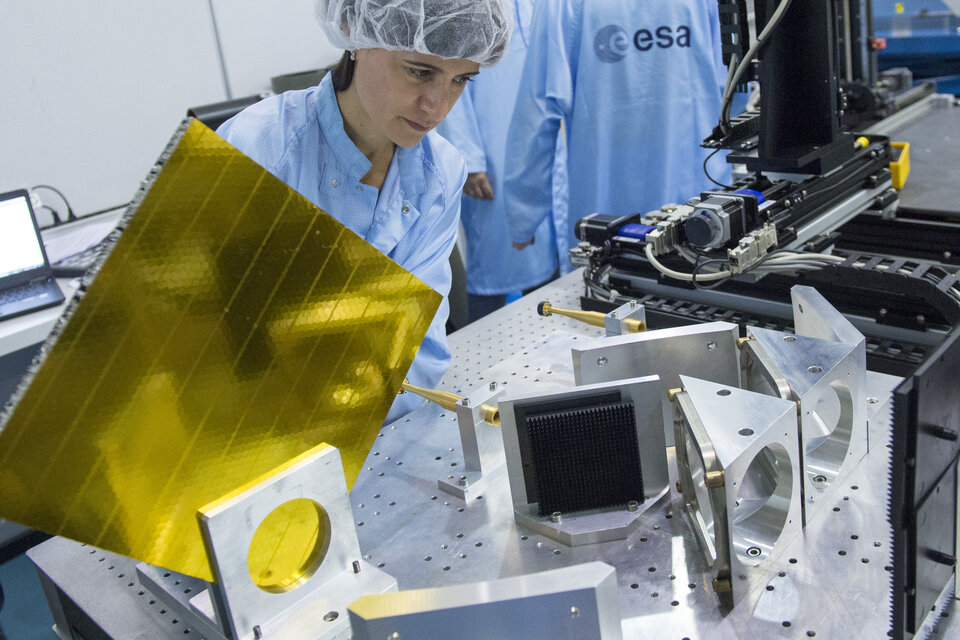 ESA Contracts
Most ESA positions are permanent. This means that the contract is for an initial period of four years, after which it can be extended indefinitely, i.e. up to the ESA retirement age of 63.
Some positions are temporary and therefore the contract is for a fixed duration, which may be extended for a further period. If a position is temporary, this will be specified in the vacancy notice together with the duration of the contract foreseen.
The duties of staff members of the Agency are international in character; staff members shall carry out their duties and regulate their conduct with the interests of the Agency always in mind. In this respect they are subject to the authority of the Director General. They shall neither seek nor accept instructions from any government, authority, organisation or person external to the Agency.
Salaries
ESA offers competitive salaries as a recognised intergovernmental organisation, and together with other international organisations, such as the Council of Europe and the Organisation for Economic Cooperation and Development is part of the Co-ordinated Organisation system.
ESA salaries are exempt from national income tax in ESA Member States, in line with Annex I of the ESA Convention.
Each ESA position is assigned to one of three salary grades on the basis of its duties and responsibilities and the level of qualifications required: A, L and B. Most positions are A grade (usually A2-A4) and involve either scientific or engineering activities or professional administration relating to law, finance, contracts or administration. L grade posts cover professional translation activities and B grade positions are mainly for secretarial, administrative or technical support activities.
The various grades have different levels of educational requirement. For instance, all A and L grade positions require a Master. The educational requirements for B grade positions depend upon the level within the B grade structure and are specified in the vacancy notice.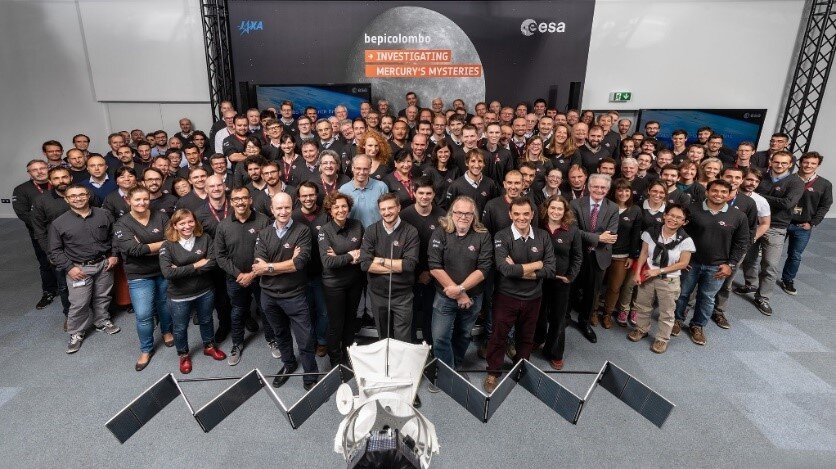 Working hours and work-life balance
ESA is a family-friendly environment offering flexible working arrangements and multiple benefits to its employees for greater work-life balance.
ESA's standard working pattern is an eight-hour working day and 40-hour week. To help our staff balance their professional and personal lives, we offer flexible working (with a flexitime scheme and agreed daily core hours when everyone is at work), the option to telework (either following a regular pattern or on an ad hoc basis) and a part-time scheme (50, 60 or 80%). Some of the these benefits, such as teleworking and part-time working, can be requested once you have been working at ESA for a certain period of time.
ESA offers a range of facilities at ESA Establishments to improve the quality of your working life including coffee bars, canteens and medical centres and many social, cultural and sport activities too!
Learn more about Work-Life balance, Life at ESA and explore our ESA Establishments and Facilities.
Holidays and leave
ESA staff are entitled to 12 public holidays and 32.5 days of annual leave each year (30 days for Young Graduate Trainees and Internal Research Fellows). Expatriate staff can benefit from an additional eight days home leave every two years, under certain conditions. Home leave also entails payment of a return trip to your home country for you and your family. And, of course, ESA also makes provision for maternity, paternity, parental/family care and sick leave, and can grant special leave for personal and family-related reasons.
Allowances
Depending on personal circumstances, ESA staff may also be eligible for a number of additional allowances. These include dependent child allowance, basic family allowance, expatriation allowance and education allowance (i.e. reimbursement of part of the education costs for your children).
Relocation support
If you have to move from your home country to work for ESA, you will receive a relocation support package. This includes support to help you find accommodation as well as the reimbursement of your removal expenses plus an installation allowance to assist with the costs associated with settling into your new home.
Medical Cover and Pensions
ESA has a comprehensive social security scheme that covers its staff members worldwide for sickness, maternity, accident and disability.
Under certain conditions, coverage can be extended to dependent spouses and children. After retirement, pensioners continue to benefit from the scheme.
Staff members have a full medical check each year as part of the coverage offered by ESA.
Staff members accrue pension rights yearly, and are eligible for a retirement pension after completing 10 years' of service. Staff members leaving the Agency before the completion of 10 years' service receive a leaving allowance.
Learning and Development Opportunities
ESA is particularly committed to the continuous development of its staff to help them reach their full professional potential and allow them to achieve their personal career goals. We offer a vast range of in-house professional training and development opportunities in the areas of engineering, management and leadership, information technology, personal development, administration and safety. In addition, language training in a number of European languages and opportunities for scholarships to specific space-related university programmes are also offered.
All these training programmes are designed to take into account the needs of individual staff members while addressing ESA's priorities and many are now offered online.
Where a training need cannot be met by an in-house training course, it is possible to attend a course offered by an external provider.
Inspiring space missions
ESA also offers a unique place to work!
Our mission is the peaceful exploration and use of space for the benefit of everyone. We watch over Earth, develop and launch inspiring and unique space projects, train astronauts and push the boundaries of science and technology, seeking answers to the big questions about the Universe. We are a family of scientists, engineers and business professionals from all over Europe working together in a diverse and multinational environment. We are dedicated to united space in Europe and united Europe in space
More information
Interested in applying to ESA? Learn more about ways to join us and our recruitment process. You can also browse our current vacancies!
Meet your future colleagues and find out more about careers with ESA people.
More questions ? Check out our Frequently asked questions!