Agency
Meet the teams: Dropping Drops (2015)
A team of university students has been selected to develop and perform their microgravity experiment during ESA's 'Drop Your Thesis!' 2015 campaign. Here is an introduction to the team.


Tracing the penetration of large drops in several porous media


University
Friedrich-Alexander University Erlangen-Nürnberg
Endorsing professor
Thorsten Pöschel
Friedrich-Alexander University Erlangen-Nürnberg
Research assistant
Jonathan Kollmer
Team
Laura Steub, Fabian Zimber, Florian Fuchs
The Dropping Drops team is composed of two masters and one bachelor student from the Friedrich-Alexander University Erlangen-Nürnberg. The team aims to study the penetration of a liquid droplet into a porous surface in its short inertial phase.
Pores delay the progression of the air/ water interface and affects the spreading of the entire drop. The objective is to study the penetration of large liquid droplets upon contact with a porous surface and compare them to simulation results. To achieve this, it is crucial to carry out detailed time-dependent observations on the pore scale. In Earth gravity drops will be deformed by gravity. In microgravity centrimetric droplets can be studied with higher accuracy and over a longer penetration time.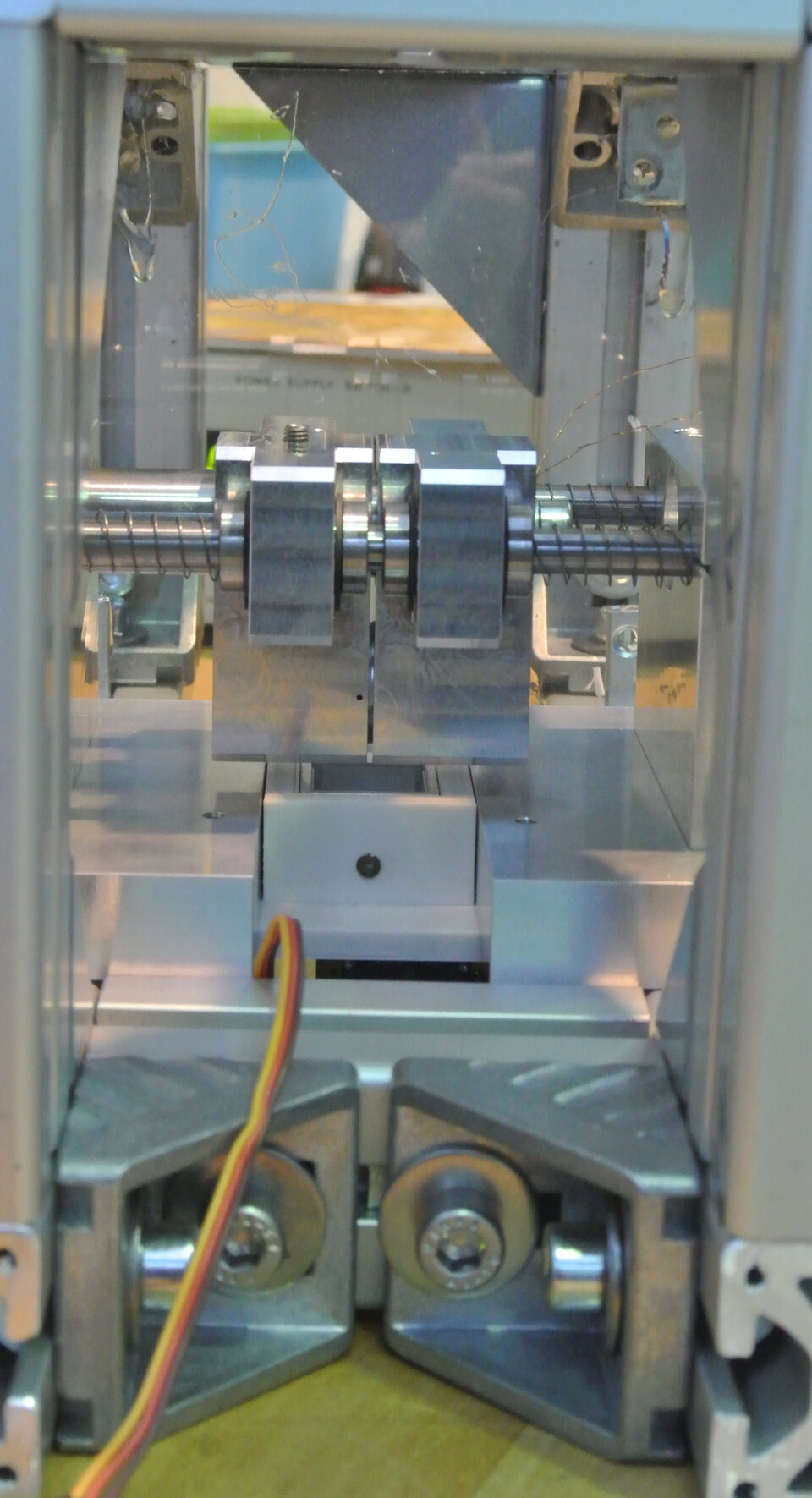 The liquid droplet is created by filling a split spherical cavity with water that are initially pressed together by springs. Upon release, the hemispheres will be separated by an electromagnet releasing a free floating droplet. The porous medium will be placed on a small platform attached to the linear actuator, which will move towards the droplet after the division of the half spheres. Each launch will consist of four identical experiments to allow for more measurements. The droplets will be recorded with high-speed cameras.
The wetting of porous surfaces is crucial to any application where the three states of matter coexist, for example fuel cells, filtration, CO2 sequestration, heat pipes, or the wetting of soils. The performance of these systems depends strongly on the capillary forces and the geometrical constraints.