Agency
ESA top management
ESA's Director General is assisted by 10 Directors, each of whom is responsible for one of ESA's programmes or for administering part of the Agency.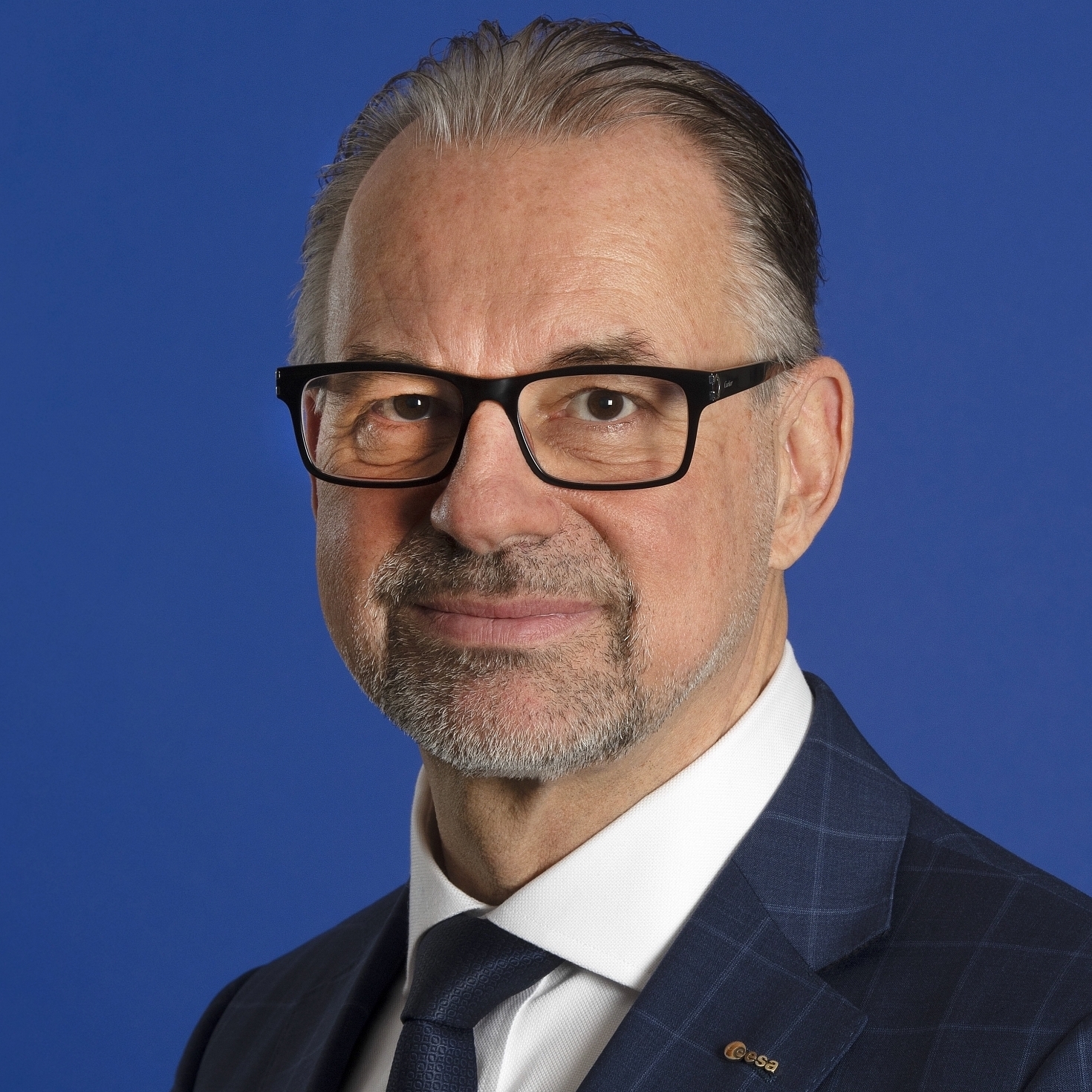 Josef Aschbacher - ESA Director General
Josef Aschbacher became the ESA Director General on 1 March 2021.
Full story
Franco Ongaro - Director of TEC
Franco Ongaro is the Director of Technology, Engineering and Quality (D/TEC), and Head of ESTEC in Noordwijk, the Netherlands.
Full story
David Parker - Director of HRE
David Parker is the Director of Human and Robotic Exploration (D/HRE).
Full story
Eric Morel de Westgaver - Director of ELI
Eric Morel de Westgaver is the Director of European, Legal and International Matters (D/ELI), and Head of ESA HQ, Paris, France.
Full story
Daniel Neuenschwander - Director of STS
Daniel Neuenschwander is the Director of Space Transportation (D/STS).
Full story
Toni Tolker-Nielsen - Director of EOP (acting)
Toni Tolker-Nielsen is acting Director of Earth Observation (D/EOP) and Head of ESRIN, Frascati, Italy.
Paul Verhoef - Director of NAV
Paul Verhoef is the Director of Navigation (D/NAV).
Full story
Günther Hasinger - Director of SCI
Prof. Günther Hasinger is the Director of Science (D/SCI), and Head of ESAC, near Madrid, Spain.
Full story
Elodie Viau - Director of TIA
Elodie Viau is the Director of Telecommunications and Integrated Applications (D/TIA), and Head of ECSAT, Harwell, UK.
Full story
Jean Max Puech - Director of HIF
Jean Max Puech is the Director of Internal Services (D/HIF).
Full story
Rolf Densing - Director of OPS
Rolf Densing is the Director of Operations (D/OPS), and Head of ESOC, in Darmstadt, Germany.
Full story