Agency
ESA and Mattel's 'Barbie' show way to the stars
The most famous fashion doll in the world, Barbie, has just celebrated her sixtieth anniversary. To mark this occasion, ESA and Barbie have worked in partnership to create two 'one-of-a-kind' dolls in the likeness of ESA astronaut Samantha Cristoforetti.
The two Barbie dolls, one wearing a stylised reproduction of NASA's Extravehicular Mobility Unit, or spacewalking suit, and the second in an ESA blue flightsuit complete with ESA patches, were first shown by Mattel Italia at a special event on International Day of the Girl on 11 October 2018.
In March this year, the two dolls were on display at the Women's Day Gala of Professional Women International in Brussels and at the ELLE magazine Power Girl event in Paris.
Not currently commercially available to the public, these dolls have been created to highlight careers that are under-represented by women and are being showcased to raise awareness being featured at events and in marketing campaigns to showcase to girls the many opportunities open to them.
Since her debut in 1959, Barbie has become an international icon. Today, she continues to spark imaginations and influence conversations around the world. From female firsts to famous collaborations, Barbie is a reflection of the times – a snapshot of pop culture.
Created to show girls that women have choices, Mattel believes Barbie has always empowered the limitless potential in every girl. One of the ways to help girls continue to believe in themselves is through 'role-modelling', by showing them women from diverse backgrounds and fields who are breaking boundaries.
Mattel continues to integrate cultural variety in the Barbie line with Barbie friends and characters of different ethnicities, there are over 100 doll types with different skin tones, faces, hair colours, styles and eye colours.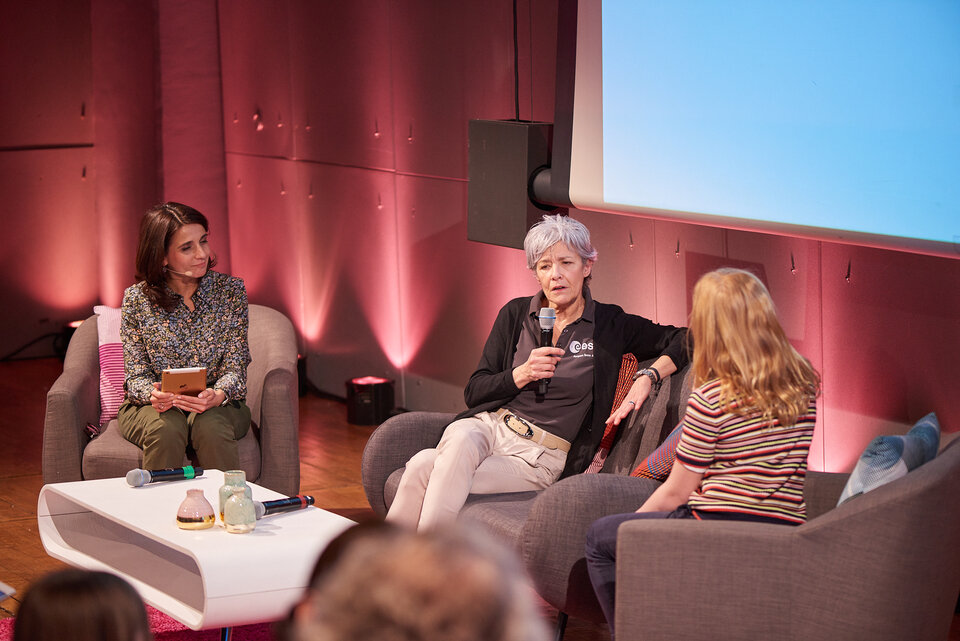 ESA's Communications Partnerships Unit arranged for these two unique Samantha Cristoforetti figures to be used by Barbie Mattel Italia to promote their longer-term 'Dream Gap Project'. This project focuses on recent research that has shown that, due to cultural stereotypes and media representations, young girls start to think as they grow up that they are not suitable for certain types of activity.
ESA's Chief Diversity Officer Ersilia Vaudo says, "One of ESA's goals is to be a source of inspiration for all of Europe's citizens. ESA is proud to be associated with this initiative, fighting stereotypes and encouraging girls and young women to pursue their dreams, whatever they may be."
ESA astronaut Samantha Cristoforetti said, "I'm very happy that Barbie dolls nowadays reflect not only the body shape of real women, but also the full range of their professional achievements. I hope this will help girls and boys to imagine their future without being constrained by artificial limits, that have no place in our time."