Science & Exploration
Columbus laboratory
The Columbus laboratory is ESA's largest single contribution to the International Space Station. It was also the first permanent European research facility in space.
The state-of-the-art facility offers 75 cubic metres of space and contains an entire suite of research equipment. External platforms support experiments and applications in space science, Earth observation and technology.
Columbus offers European scientists full access to a weightless environment that cannot possibly be duplicated on Earth.
Payload racks
The Columbus laboratory has room for ten internationally standardised racks to accommodate experiment equipment – eight payload racks in the sidewalls and two in the 'ceiling' These racks are tailored to squeeze the maximum amount of research from a minimum of space, shared by ESA and NASA.
Each rack is the size of a telephone booth and can host autonomous and independent laboratories, complete with power and cooling systems. Video and data links send results back to researchers on Earth.
ESA has five payload racks inside Columbus:
Two external facilities are attached to Columbus and exposed to the vacuum of space:
The European Technology Exposure Facility– holds samples that are exposed to space.
Solar is a platform to study solar-related phenomena.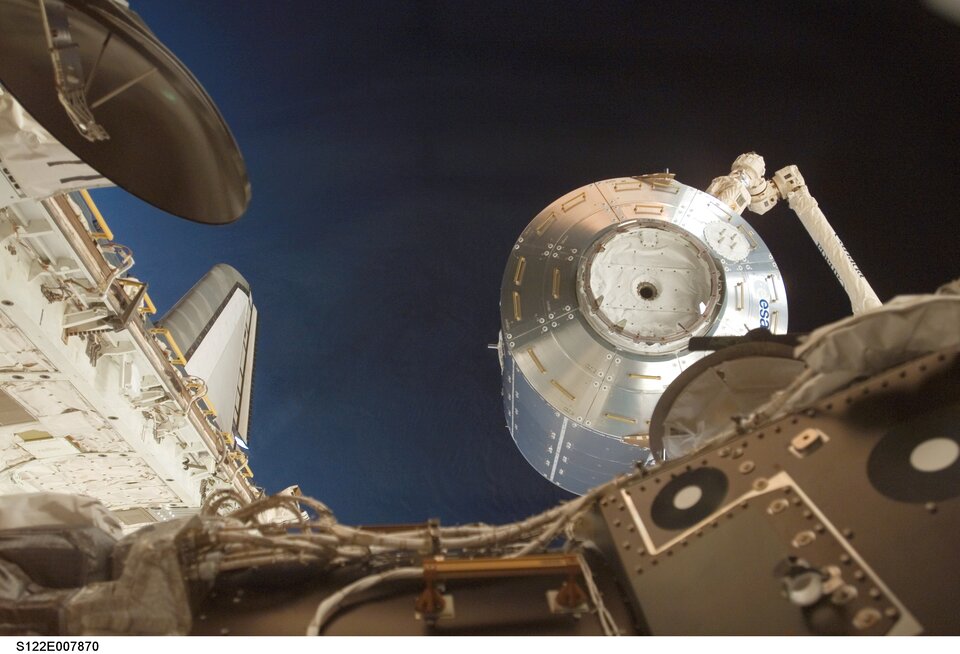 Ground support
Day and night, a worldwide network of control centres support the astronauts living and working on the International Space Station. In Europe, the Columbus Control Centre in Oberpfaffenhofen, near Munich, Germany, is the direct link to European astronauts in orbit.
Researchers on Earth can control and monitor experiments in the European Columbus laboratory by relaying commands and experiment data directly from their workplaces. Dedicated connections with eight User Support and Operation Centres across Europe make this possible.