Science & Exploration
Claritas Fossae tectonic region on Mars
These Mars Express images show Claritas Fossae, an ancient tectonic region on Mars, west of Solis Planum, a tectonic and volcanic area south-east of the Tharsis volcano group.
The images were taken by the High-Resolution Stereo Camera (HRSC) on Mars in orbit 68 from an altitude of 271 km. The images are centred at 255.7° East and 30.9° North. North is on the left.
The above 3D image has been created from the nadir-channel (vertical view) and one stereo-channel of the camera. North is again on the left. This image requires stereoscopic glasses to view.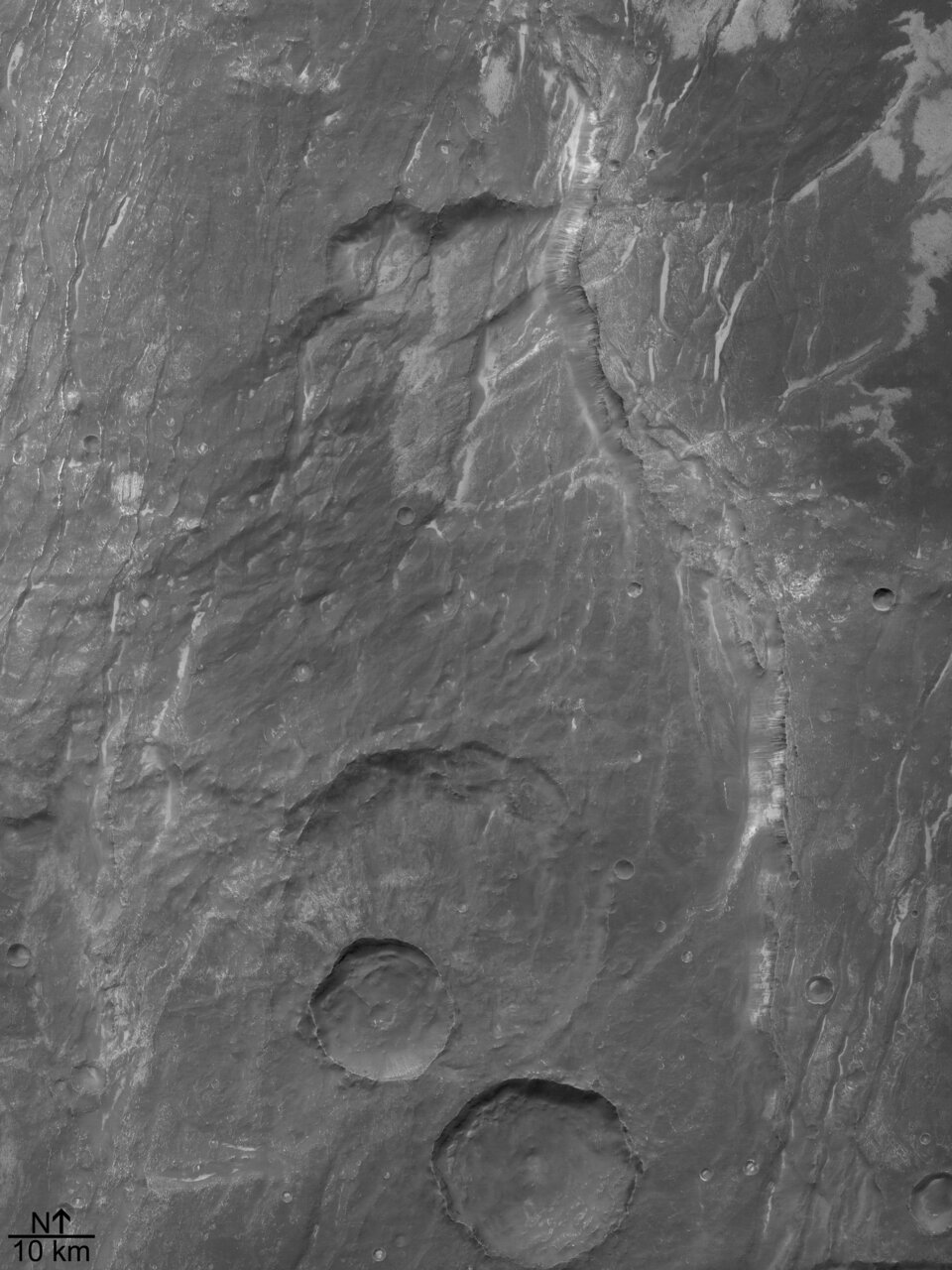 The resolution of the black and white version (available as a very high-resolution jpeg) is about 17 metres per pixel.