Science & Exploration
"Thank you folks on twitter!"
"Wow, it's already been a year," writes Diego in his anniversary diary and tries to visualise this by thinking "of what you were doing exactly one year ago, and then picture yourself living in a windowless metal box from then!"
---
Or perhaps instead what can give you an idea of the order of magnitude involved, is that we all have had at least one birthday in isolation and the next birthdays are already coming!.
Birthdays, those complete orbits around the sun, are particularly nice. They are moments in which you think of home a lot but it is also when you realize that there are folks waiting for you on Earth and feel a little less "lonely out in space".
I was the only one left that still had to have one, and I just turned 28 some days ago. It was fun to switch from the celebrators to the celebrated by those whom I can now call with no doubt, my friends! There were a nice couple of gifts, and, yes, just like the scientists promised...there was cake.
In between these exceptional days, there is work and work to do. Our crew has been keeping up the dozens of experiments we have to do constantly, no matter the good times or the hard times, producing data of quality that helps some of Europe's best scientists to evaluate what the space travelers of the future will go through; and allowing us to "live the future" ourselves and draw conclusions to potentially improve the conditions of life and operations in a spacecraft amidst these very unnatural and prolonged conditions.
Keeping steady is not simple; we as individuals have ups and downs and our mood may fluctuate, but as a group we keep level, moving forward like a flock of birds. And like a flock of birds that must look for the ascending thermal currents that keep them flying high, once one of us picks up energy and height, the whole flock knows "where the thermal is", and all of us go up.
The environment wants to take a piece of us, sometimes with the most lonely, stressful, or monotonous days we have experienced in our lives; and sometimes it LITERALLY wants to take a piece of us, like this experimental exercise machine that has been trying to play Dr. Guillotine with our fingers for a year. Nevertheless this crew gives all these big and little factors a hard time when they try to rain on our parade, with ingenuity, patience and hope in the future.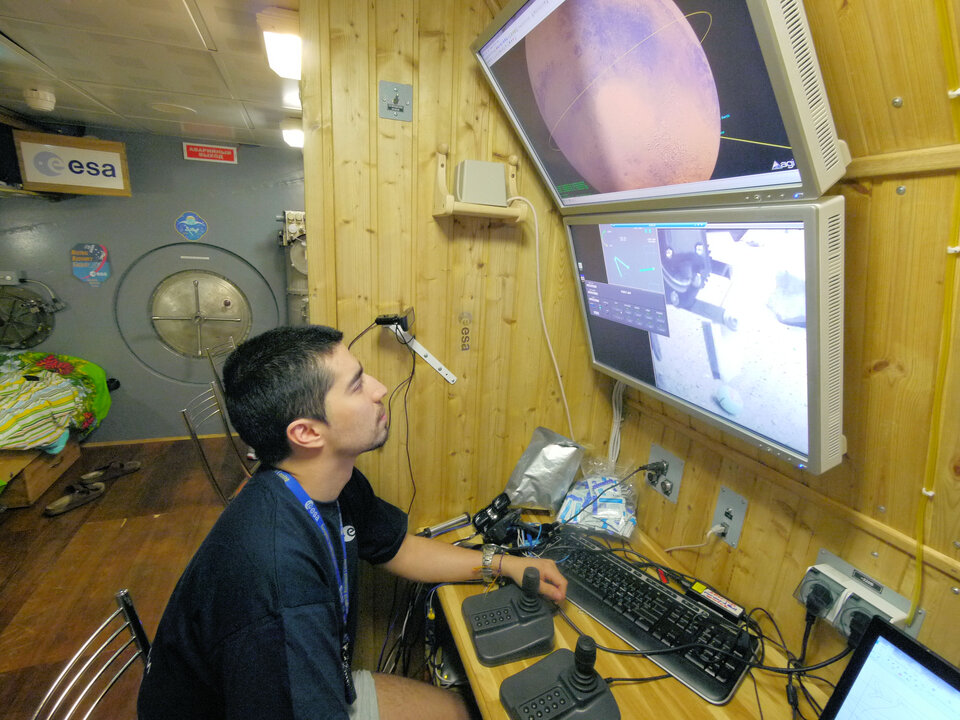 You naturally have to enjoy what you do in order to keep doing it. Some of the cooler things that are more likeable and never get old are the "spaceship driving lessons" where we learn to dock to a station, or the experiments in which the scientists like to share the results with us so we get to understand better the place we live in and learn some more science on the way, even eventually improving the experiments; and there are a handful of experiments instead that just do not like to be liked, such as those that involve a pain/discomfort which are ok for some months, but later can only make you wonder if you could go and pursue a career as a fakir. Nevertheless, it's all part of the package, we like to do it for the greater good and are sure that in the future the results will be worth it, and the harder it is, the more satisfactions there are.
Free time, on the other hand, needs to be spent in an enriching way, reading, obtaining new skills, keeping the old ones, filling every possible minute in a productive manner but also dedicating some of it to relax. There is a need to be balanced and to keep improving yourself.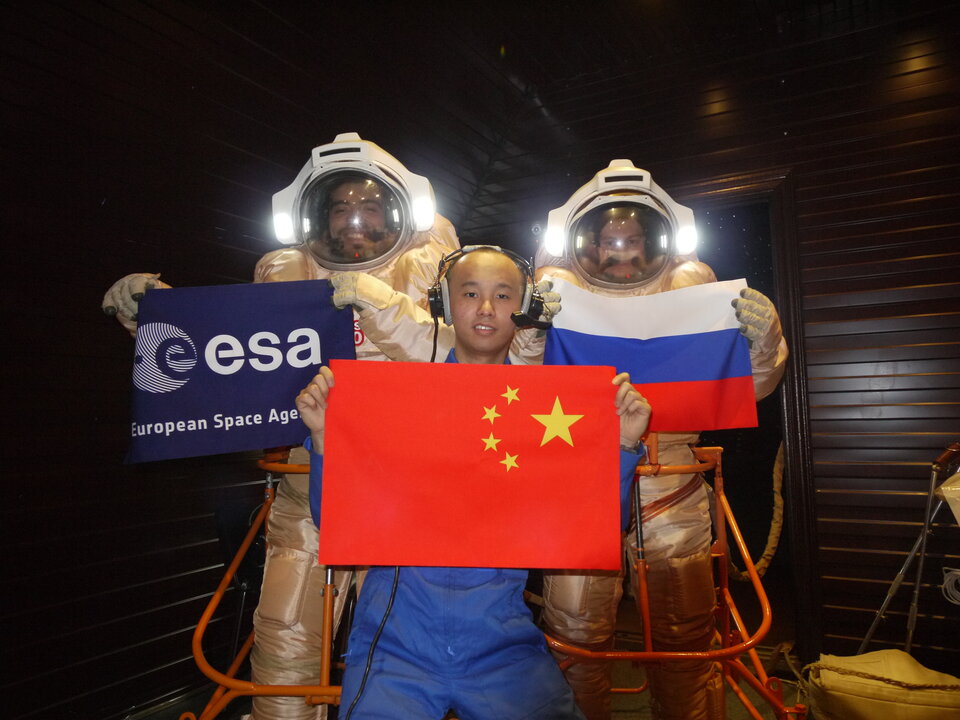 In the meantime we have learned lots about the dynamics of an interplanetary mission, the logistics, the interactions with the ground; one year of a valuable, unique, first-person perspective that has taught us a lot not only about a space mission, but about ourselves. Not to mention this is the year we walked on Mars! I mean how cooler can it get than a year in which you can say you walked on Mars.
I already thank all the people that have supported us thus far and that I know will continue to support us during the remaining third of the mission: family (I love you), friends who enjoy entertaining our nights with crazy earthly stories, mission support - our umbilical cord to the real world - and the folks on twitter that make us company from far away during tough times, 140 characters at a time. I also can never overstate how much I am proud of our crew, so I thank all of them too for being such good traveling partners, or sputniky, like you'd say in Russian.
- Diego