Science & Exploration
Launch Countdown rehearsal completed
The launch countdown rehearsal of Integral took place on 14 October. A two-day slot had been allocated for this, in case of problems, but the rehearsal went very smoothly and all activities, including battery recharging were completed by 17:00 local time on 14 October.
A launch rehearsal is a big event because it involves people from all over the world who will participate in the launch itself. Here in Baikonur, the Proton launch vehicle team goes through its own countdown, including activities on the launcher itself.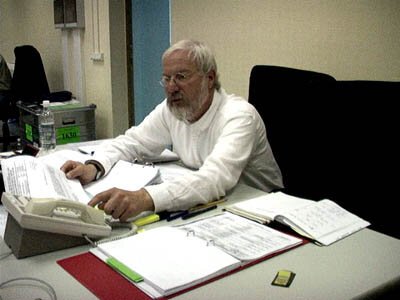 A few hundred metres away, in the bunker, a small ESA/Alenia team represents the formal communication with the launch authorities. Kai Clausen, heading the group, gives the final spacecraft readiness status for the launch. Several kilometres away, close to the workstations controlling the spacecraft remotely, the rest of the ESA/Alenia team monitors spacecraft status and puts it into the right configuration for launch.
Several thousand kilometres away, the whole team at ESOC is ready for its countdown procedure and launch preparations, and also monitors the spacecraft status. In turn, ESOC receives information from ground stations around the world.
In this complex setup, communications and synchronization of activities play a crucial role. A few adjustments have been made, such as fixing broken telephone speakers, but the outcome of this event was positive. Again all is clear for a 17 October launch.