Applications
MetOp encapsulated in fairing
Following the formal key point meeting with Starsem, the MetOp satellite mated to Fregat has been successfully encapsulated in the fairing.
The resulting Upper Composite will now be transferred, by train, from the integration facility to the launcher preparation facility tonight, in preparation for launch on Tuesday 17 October. The train will undergo its slow journey through the night to reach the Soyuz launcher preparation facility tomorrow morning where it will be mated with the third-stage of the rocket.
The encapsulation follows a week where inspection and analysis has been conducted to check that no damage had been sustained as a result of an incident that took place when the Upper Composite was being loaded onto the train to take it to the launch facility on 30 September.
The Upper Composite experienced a slight mechanical shock and therefore had to be returned to the clean room for a full inspection after de-encapsulation. This incident meant that the campaign had to be interrupted and MetOp could not be launched on 7 October as originally planned.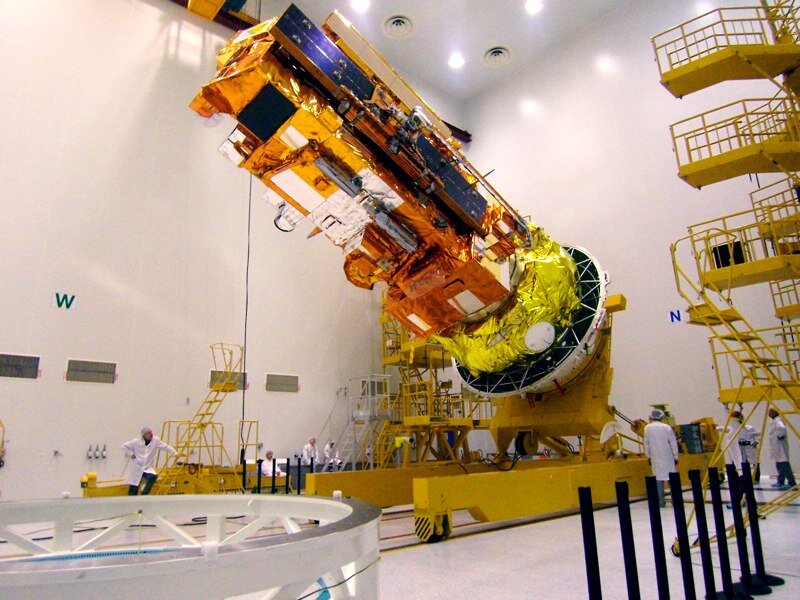 Fortunately, the inspection and analysis revealed that no damage had been incurred and subsequent talks between ESA, Starsem, EUMETSAT and the Russian partners resulted in a new launch date being set for 17 October at 18:28 CEST.