Applications
Launch milestone – last-ever look at MetOp
As preparations for the launch of MetOp on 17 July continue on schedule, engineers said farewell to the satellite as it was sealed inside the rocket fairing at the weekend.
The fairing will not be opened again until just under five minutes after launch when the spacecraft is almost 200 km above the surface of the Earth. At this phase of the launch the two half-shells will open and separate from the stage-3 of the launcher, the Fregat upper-stage and the MetOp satellite. Soon after, the stage-3 will separate from the Fregat-MetOp composite, which will continue its journey to the final orbital altitude of about 800 km.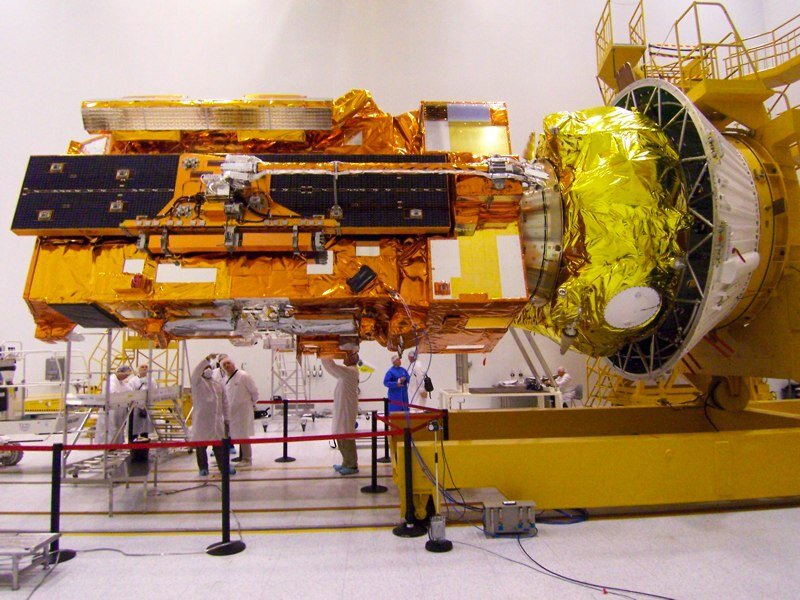 Marking a significant milestone in the launch campaign, the encapsulation procedure required great care and precision assembly. First, the MetOp satellite, which had already been joined to the Fregat upper-stage last Wednesday, was manoeuvred into a horizontal position in front of the fairing.
The design of the fairing has recently been enlarged for the upgraded Soyuz launch vehicle and will be used for the first time for the launch of MetOp. Protecting the satellite against aerodynamic forces for the first 4 minutes and 49 seconds of the mission, it measures 11.4 metres in length and has an external diameter of 4.1 meters.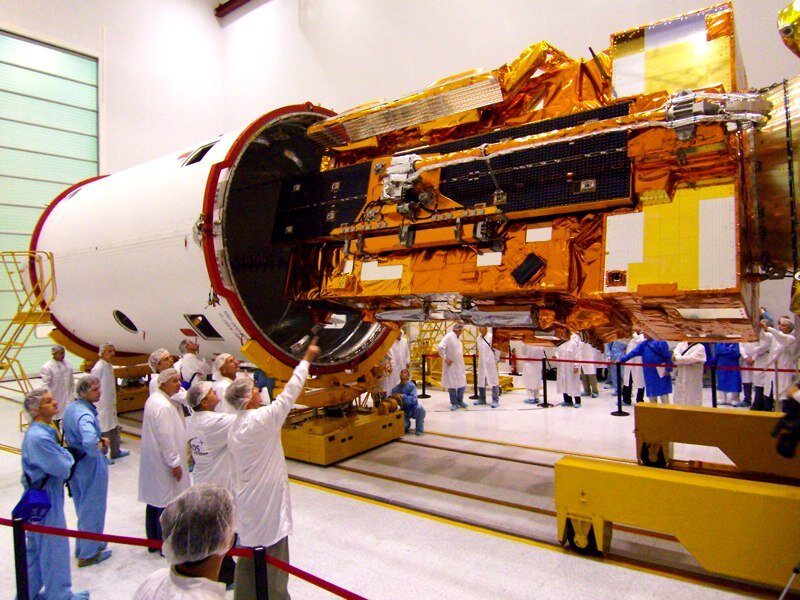 The encapsulation procedure involves the gentle movement of the fairing, which is mounted on rails, centimetre by centimetre so that it eventually engulfs the MetOp satellite and the Fregat upper-stage. Engineers check progress every step of the way to ensure that the procedure, which takes about an hour, is carried out smoothly.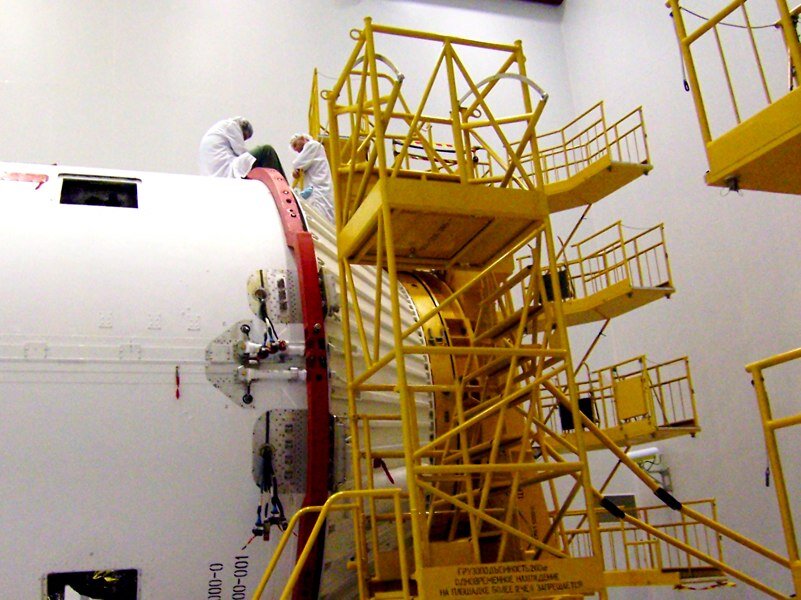 Once the MetOp/Fregat was inside the fairing, the bolts were tightened and the remaining openings were firmly shut and sealing the satellite from the outside world, becoming part of the so-called 'upper composite'.
Peter Edwards, ESA's MetOp Project Manager stated, "I am very satisfied with the launch campaign activities, which have all gone smoothly. Everything has been performed according to plan and to schedule and we are looking forward to the launch in less than one week".
With the success of the encapsulation procedure at the weekend, the remainder of the launch campaign activities now rest with Starsem and the Russian launcher engineers who prepare the Soyuz-ST Fregat launcher. The next steps include integration of the upper-composite with the launch vehicle, the formal confirmation that everything is ready for launch, and then on Friday 14 July the transfer to the launch pad in readiness for launch on Monday 17 July at 18.28 (CEST), 22.28 Baikonur time.