Applications
Inauguration of Galileo in-orbit test facilities in Redu
Yesterday ESA's Redu centre in Belgium inaugurated its in-orbit testing facilities for Galileo. This is an important milestone for the in-orbit validation of the satellite navigation system, which is a joint project of the EU and ESA.
As part of the Galileo programme, the infrastructure at Redu has been expanded to host Galileo's satellite in-orbit testing facilities and a Galileo sensor station.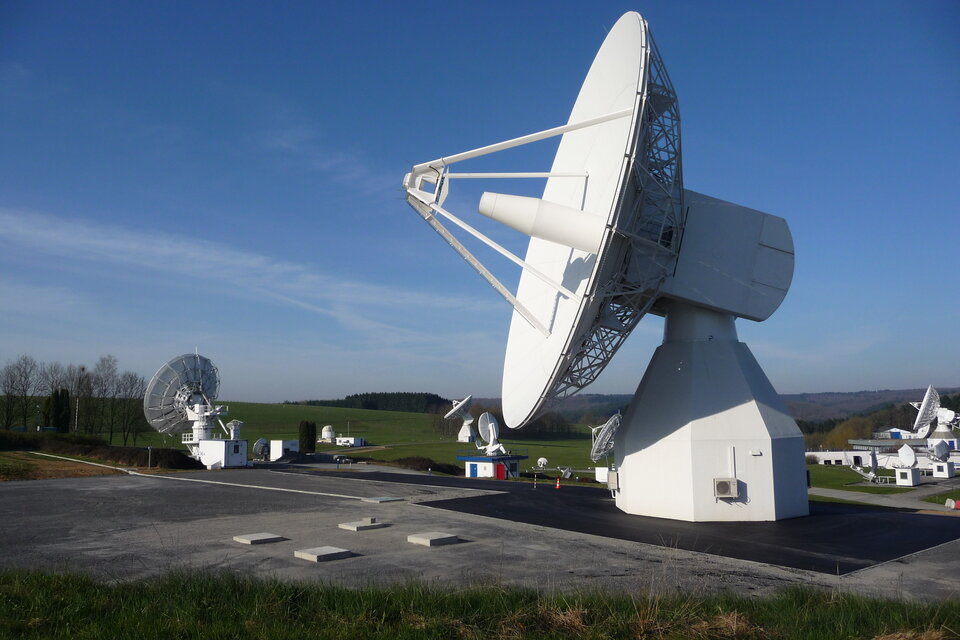 The main purpose of the testing facilities is to verify the performance of the payloads on the four Galileo In-Orbit Validation (IOV) satellites. The testing involves measuring radio frequency and baseband parameters for the navigation L-band downlink and the C-band uplink.

The inauguration is an important milestone for Galileo's in-orbit validation. The first two IOV satellites are scheduled for launch in mid-2011 atop a Soyuz rocket from Europe's Spaceport in French Guiana.
The Galileo ground segment for the in-orbit validation phase will comprise 18 sensor stations, five uplink stations, two telemetry, tracking and command stations, and two Galileo control centres. The control centres will be situated at Fucino, in Italy, and Oberpfaffenhofen, in Germany.

"Galileo is coming. Another important part of Europe's global navigation satellite system is now ready. We are progressing steadily," said René Oosterlinck, ESA's Director of the Galileo Programme and Navigation-related Activities.