Science & Exploration
ATV Control Centre
The main function of the Automated Transfer Vehicle Control Centre (ATV-CC) was to operate Automated Transfer Vehicles (ATV).
In the elegant, modern 'Fermat Building' of the Toulouse space centre, the French space agency CNES, under a contract signed with ESA in 2003, developed and operated, a complex space control centre specialised in handling ATV missions in orbit.
Under the authority of ESA, ATV-CC was responsible for the preparation and validation of the monitoring and control tools used by the 30 mission control staff during a flight. The Control Centre was also responsible for carrying out the programmed mission plans and, if needed, to implement any changes.
Additionally the Centre was in charge of the orbitography, the localisation of ATV and monitoring its approach to the International Space Station. This is a challenging task, requiring a very high degree of technical skill.
Among the different flight control and piloting capabilities, ATV-CC also directed the undocking of ATV from the International Space Station. The Control Centre could command an operation to keep ATV in the vicinity of the International Space Station for up to eight weeks and, if needed, even perform a re-docking.
An ATV mission required complex interactions and shared responsibilities between space organisations throughout the world.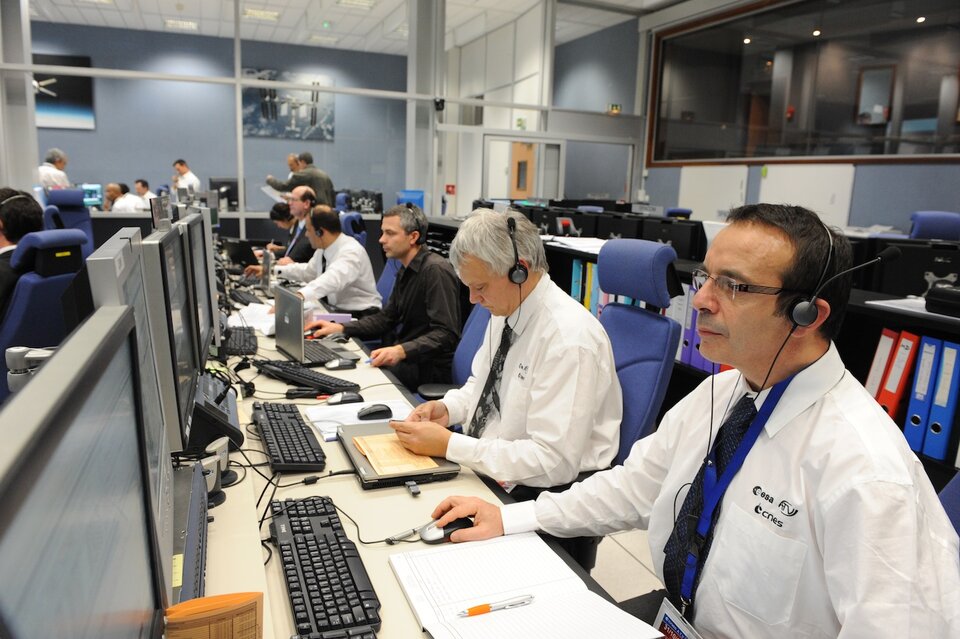 ATV-CC worked with the Guiana Space Centre, in charge of launch and deployment of ATVs. For rendezvous, docking and departure, ATV-CC worked in close coordination with the Mission Control Centres in Moscow and Houston.
All ATV ground control commands were issued from Toulouse. For example, in case of a major malfunction during rendezvous, ATV-CC, as well as the Space Station crew, could initiate a Collision Avoidance Manoeuvre to move the 20-tonne spaceship away from the Station before attempting another rendezvous the next day.
To allow continuous coordination with the other control centres and to remain in constant contact with ATV during a mission ATV-CC relied on the the Interconnection Ground Subnetwork, which is based at the German Space Operations Centre, at Oberpfaffenhofen in Germany. ATV-CC was directly linked to the Columbus Control Centre, that also played the role of the central node of the communications network with ESA's partners.