Applications
Quantum satellite completes vibration tests
Quantum – the innovative software-programmable satellite ordered by Eutelsat under an ESA Partnership Project – has successfully completed its mechanical test campaign at the Airbus facilities in Toulouse.
The test demonstrates the ability of the satellite to withstand the strong shaking that occurs during launch.
The project partners – ESA, manufacturer Airbus and operator Eutelsat – were very pleased by the excellent performance achieved.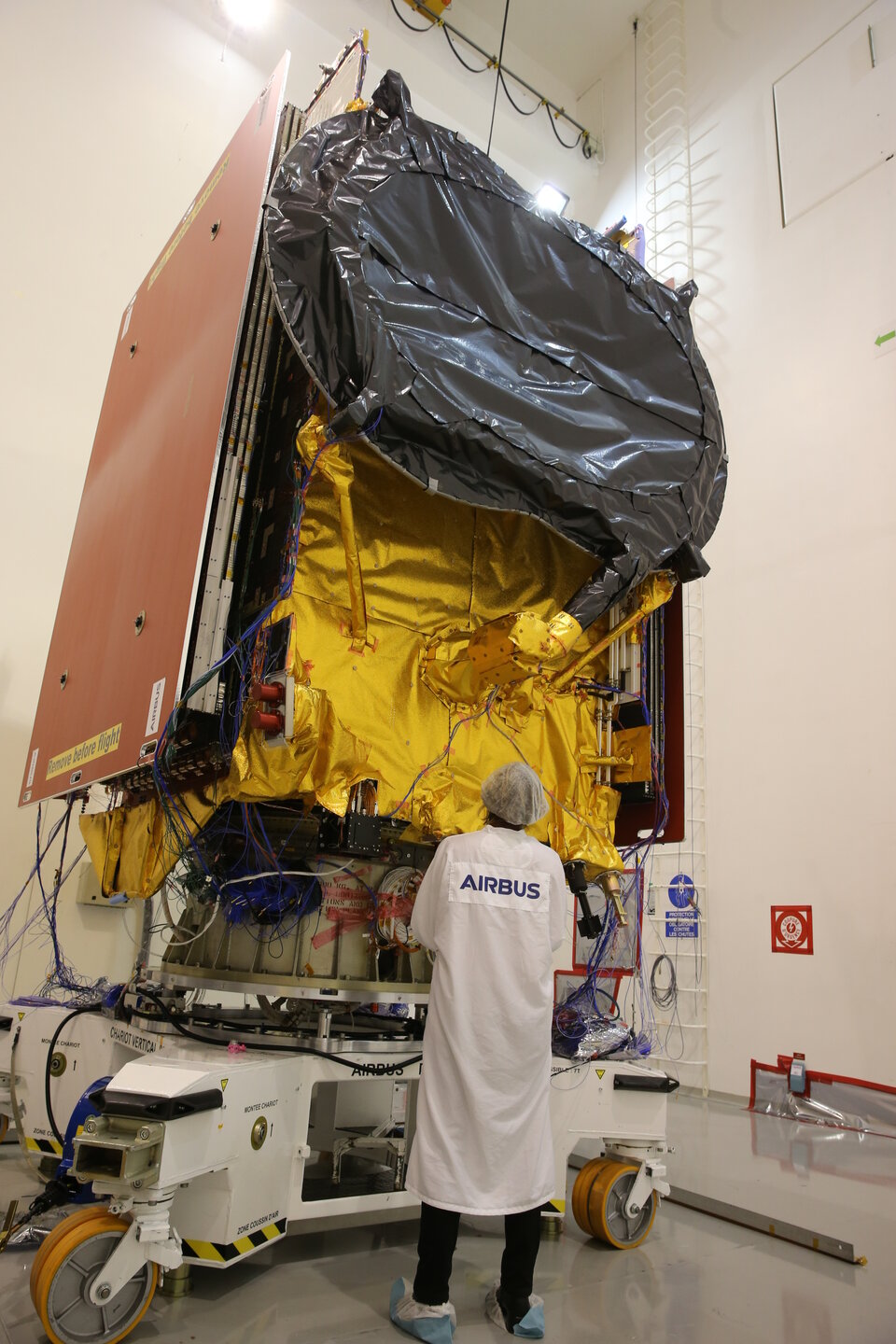 "After completion of the mechanical testing, we ran the satellite through a vigorous series of health checks. Despite exposure to the most extreme mechanical loads, this newly developed satellite, with a brand-new platform developed by Surrey Satellite Technology Ltd in the UK, performed outstandingly," said Simon Weinberg, ESA project manager.
"Our congratulations to the teams who put this fantastic satellite together and tested it."
Now that the environmental tests are over, the satellite will undergo one last verification cycle, which will include the final testing of its innovative and flexible payload, developed by Airbus in the UK and in Spain.
It will then be finally prepared for launch.
The development of the Quantum satellite under an ESA Partnership Project has been an enabler for European industry, paving the way for the new generation of standardised telecommunications satellites, which will be more flexible and so more adaptable to customer needs once in orbit.
ESA Partnership Projects allow European industry to maintain and continue developing their competitiveness on the worldwide commercial market and enable greater risk sharing, where ESA bears the risks related to the development of innovative solutions and the partner assumes the commercial risks to respond to market needs.