Applications
UniSieve: Revolutionizing the separation market by drastically lowering the process energy consumption and CO2 emissions – at SLUSH 2018
UniSieve Ltd, part of the ESA BIC Switzerland, is a clean-tech spin-off company from ETH Zürich that provides advanced separation solutions for a wide range of applications. The start-up offers unique molecular sieving membrane platform technology adding a new dimension to the world of separationtechnology. Visit ESA stand at SLUSH to meet UniSieve.
Over 10% of total energy consumption worldwide is due to separation processes. The two entrepreneurs behind UniSieve, Samuel Hess and Elia Schneider, are aiming to reduce this energy and the resulting CO2 emission by optimizing separation processes.
Therefore, they have developed a patent-pending membrane technology, which allows cost and energy efficient separation of gasses. The technology is based on an inventive way of integrating metal-organic frameworks (MOFs) into polymeric membranes.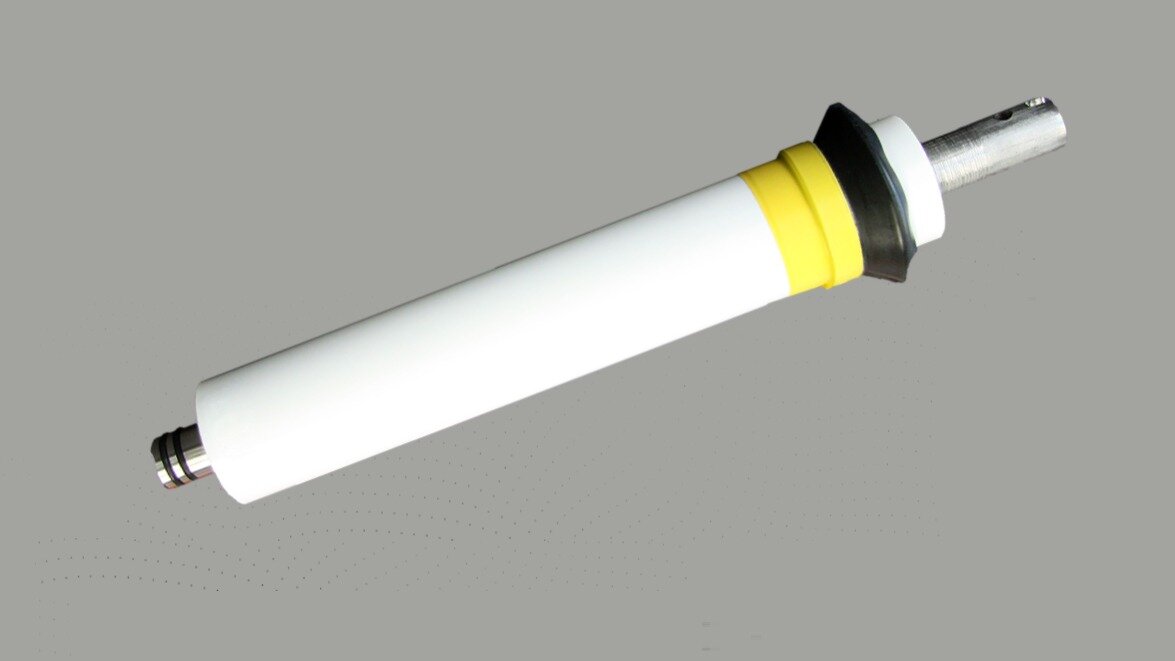 The UniSieve technology has the potential to create various separation solutions for small-scale home applications (B2C), and also large-scale industrial processes (B2B). Currently, the focus is set on building separation units for clean-tech applications like the propylene and hydrogen upgrading.
Annually, over 120 million tons of propylene, the second largest chemical feedstock, are produced. The purification of the propylene is resulting in billions of US$ of separation energy costs.
These high energy costs are caused by the separation process distillation, which currently is the only one available for industrial propylene purification.
The sieving mechanism of the UniSieve membranes allows propylene molecules to quickly permeate while retaining larger molecules.
Further target applications of the UniSieve platform technology include biogas or Xenon purification and sensing and space applications.
Space technology requires modular, reliable and light separation solutions for in situ resource utilization (ISRU) on the extraterrestrial ground or atmosphere revitalization systems (ARS) on the ISS space station.
MOF-membranes can be operated at low pressures, and the required selectivity and flow can be fine-tuned according to the application.
Experts estimate energy saving of up to 90%, if currently applied separation processes would be replaced by membrane units.
UniSieve CEO Samuel Hess will be at SLUSH 2018 in Helsinki to present the business and the technology to lower CO2 emissions.
Meet Samuel at the ESA stand to better understand UniSieve`s revolutionary solution.
ESA BICs - World's largest ecosystem for space-related entrepreneurship
The ESA Business Incubation Centre in Switzerland was founded in 2016 and it part of the wider network of 20 ESA BICs throughput Europe.
The centres are operated under ESA's Technology Transfer and Business Incubation Programme Office (TTPO) as part of the 'ESA space solutions' network of Business Incubation Centres (ESA BICs) and Technology Transfer Brokers offering complete access to all aspects of space-related innovation, technology and intellectual properties and is a gateway to ESA and European space research and developments.
The 20 ESA BICs in 17 European countries – Austria, Belgium, Czech Republic, Estonia, Finland, France, Germany, Hungary, Ireland, Italy, Norway, Portugal, Spain, Sweden, Switzerland, the Netherlands and the UK – are forming the largest ecosystem in the world for space-related entrepreneurship. The 21st centre is soon to open in Northern Germany and more centres are already under preparation.
Over 650 start-ups have been fostered and another 160 new start-ups are taken in yearly at the ESA BICs to be supported under the two-years business development boosting programme.
Visit the ESA stand at SLUSH
Meet all the ESA BIC start-ups 4-5 December in Helsinki at ESA space solutions at SLUSH 2018.