Enabling & Support
Network Operations Centre
At ESOC, the European Space Operations Centre, Darmstadt, Germany, the Network Operations Centre oversees ESA's global ground station network, using a sophisticated remote control and automation system to reduce personnel costs and boost efficiency. A team of station operators are on shift 365 days per year, ensuring receipt of vital data from spacecraft operated by ESA and numerous partner agencies.
The team is responsible for minute-to-minute remote operation of ESA's Estrack ground station network; the core network comprises 7 stations located in seven countries (additional stations are operated under service agreements by institutional and commercial partners).
The station operators' main duty is to interact with ESA and partner agency ground stations, ensuring that the station is configured correctly before each communication pass according to a tight schedule.
The ground stations allow science and housekeeping telemetry data to be received, telecommands to be radioed up and radiometric data − helping flight control teams to determine precisely where the spacecraft are located − to be collected.
Flawless execution
It is crucial that the remote monitoring and control of the station is performed flawlessly by the operators.
During critical operations such as the Launch and Early Orbit Phase (LEOP), manoeuvres, fly-bys, swing-bys and landings, the relevant ground station(s) involved is/are staffed by local teams of engineers, and the NOC itself is in full-time voice communications with the mission controllers in ESOC's Main Control Room (MCR).
At these times, NOC operators are directly managed by the Ground Operations Manager, who occupies a console seat in the MCR as part of the Mission Control Team.
The Estrack core stations typically provide over 15 000 hours of tracking support to more than 20 missions each year, with a better-than 99% service availability rate. The acquisition of satellite signals is done on to-the-second timings, and any human mistake can potentially lead to the loss of telemetry or telecommand opportunity, or – in the worst case – loss of the entire communication pass.
Activity in a typical month
In a typical month, August 2011, the NOC team controlled 1,884 ground station passes. With respect to the scheduled timeline:
1,153 passes were nominal (61.2%)
365 passes had operational contingencies requiring real time support (19.4%)
352 passes had schedule contingencies requiring manual intervention (18.7%)
3 passes were rescheduled to other terminals or spacecraft (0.2%)
1 pass was cancelled (0.1%)
10 passes were added on mission request at last moment (0.5%)
Training, simulations
In addition to managing ongoing real-time mission support in the NOC, experts also provide training and simulations to other personnel operating individual spacecraft and preparing for upcoming manoeuvres or flight procedures.
Training includes in-depth understanding of the mission's 'ground segment', and includes simulation campaigns for the flight control teams. A mission-dedicated Simulations Officer conducts these simulations, usually in the final few months prior to launches.
In a simulation, the Simulations Officer and the (usually) newly composed Flight Control Team together go through operations of a particular spacecraft under nominal and non-nominal conditions during various mission phases. Team training is a key element of the pre-launch campaign.
Operations during critical post-launch mission phases are also preceded by a corresponding simulations campaign. A significant tool for this service is the mission-specific spacecraft simulator.
Backed up by a team of teams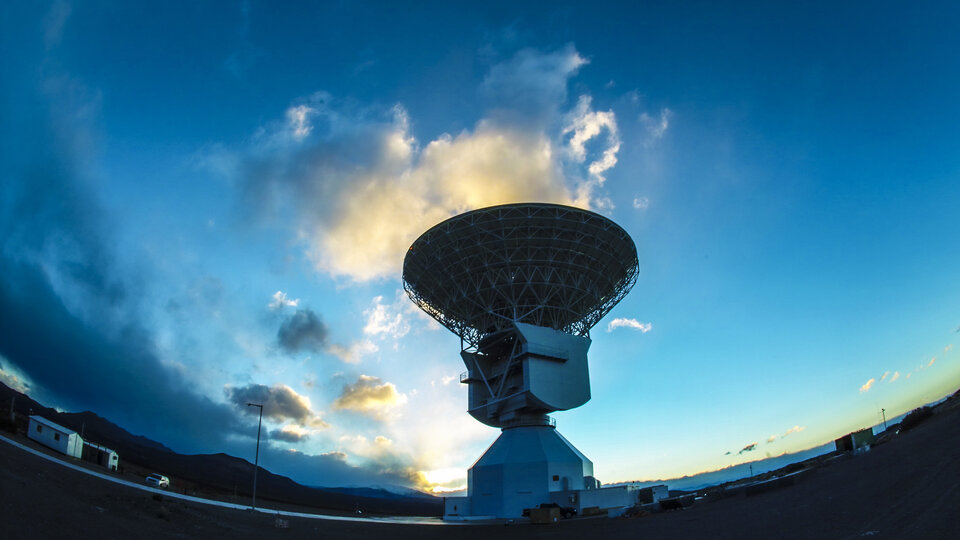 The Estrack Network Operations Centre and indeed all station activities are supported by a 'team of teams' working to manage, operate and maintain the ground station network together with all related ground facilities at ESOC.
These experts also work closely with international partners when Estrack support is provided to missions flown by other agencies.
ESA is also deeply involved in setting European and international technical standards. Among other benefits, these allow, for example, ESA ground stations to track missions flown by other agencies – such as NASA or European national agencies – and vice versa. This is critical for fostering future cooperative missions at destinations such as the Moon or Mars.
Contact
Head of Ground Facilities Operations Division
ESA/ESOC Darmstadt, Germany
Tel: +49 (0) 6151-90-4110