Enabling & Support
Space and migration jam session
The issue of massive human migrations raises growing concerns for European countries in terms of having to deal with the influx of people from a variety of countries, trying to offer them solutions to their basic needs, and helping out by investing in the future of these people and their countries of origin.
What can ESA do to help? This was the subject of a jam session with the Director General, Jan Woerner, organised recently.
This brainstorming session between all the ESA sites was well attended by all layers of the Agency community. Speakers were heard on their ideas about this topic and many suggestions emerged. Several ideas were proposed to alleviate the immediate problem of migration and to look further into the source of the problem.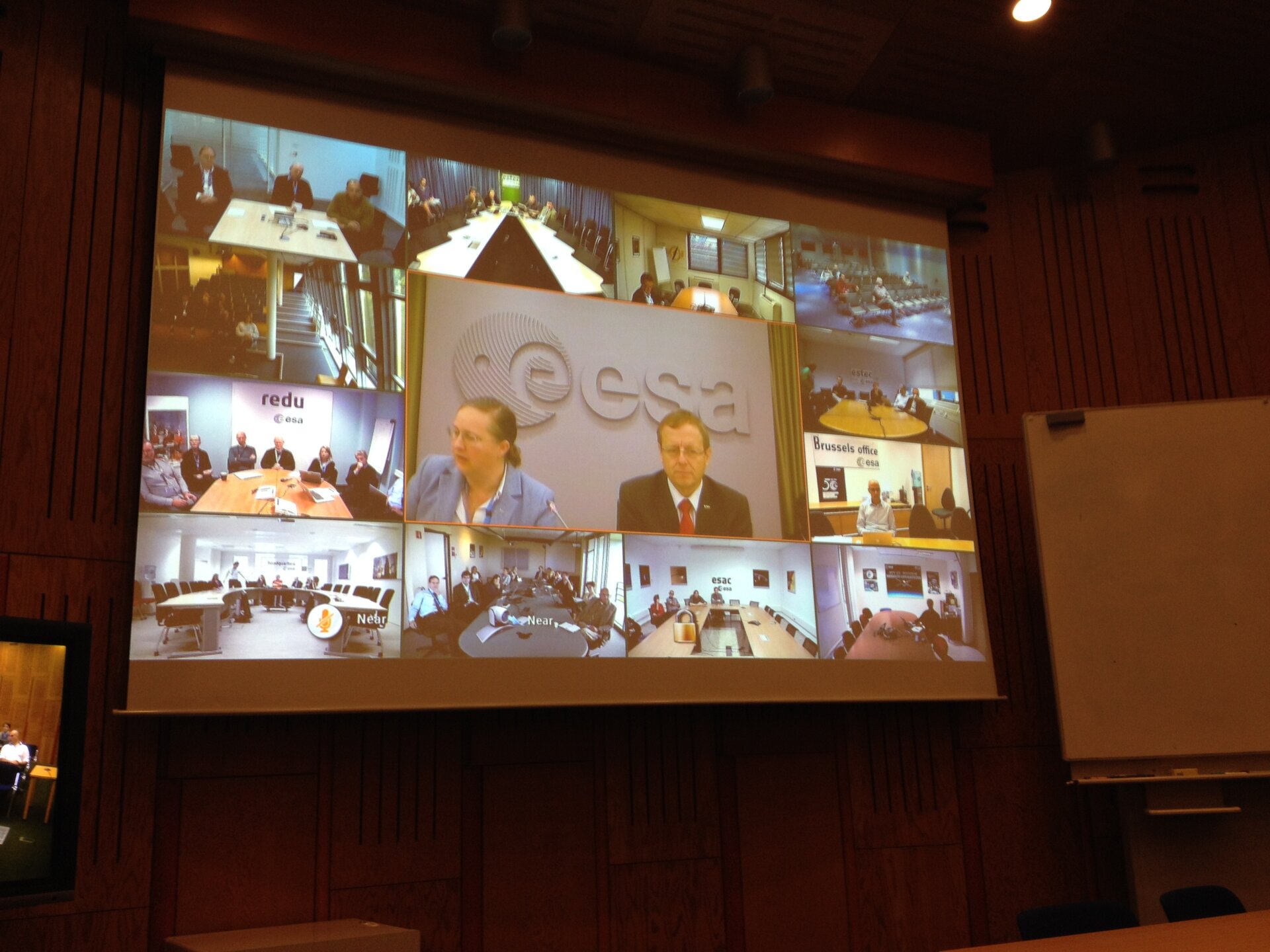 Some people suggested cooperating with non-governmental organisations on a local level to improve the situation in some of the countries so that eventually the need for migration will be reduced. Through ESA's Integrated Applications Programme and Earth Observation Programmes, there are already several small-scale projects in developing countries improving education, job security, agriculture, water, energy, for example. For this, it is paramount to discover the true needs of the people and to optimise the efforts.
Working together with policymakers would make it possible to put an infrastructure together that monitors and aids issues such as the impact of climate change, energy sustainability, and development of technology, improving daily life in these countries.
For the short to medium term, it will be harder to play a role but ESA could look into sponsoring projects that would support migrants in such a way that they can get help on a short-term basis, and where they can eventually return to their country of origin with expertise to sustain projects themselves.
ESA's expertise in coordinating short- and long-term projects, and as a model of cooperation between different nations, would be advantageous in getting to grips with this situation. This strength could be put to use to trigger a cascade of solutions from all parts of Europe in preparation of the Council at Ministerial level in December 2016.