Enabling & Support
Gamma-ray detector gives sharper view of deep subsurface
Originally developed for observing the hot, high-energy Universe, this gamma-ray detector has now found terrestrial customers after going through ESA's Technology Transfer process – including offering higher-resolution views for oil and gas prospecting and environmental monitoring of radiation.
Gamma radiation is the shortest wavelength, highest energy class of electromagnetic waves, given off by the very hottest objects in the cosmos such as black holes, supernovas and superheated gas clouds.
Yet gamma rays have also found industrial uses down on Earth. Down on the ground they are produced by naturally and human-made radioactive elements presenting business opportunities to the detector's maker – Integrated Detector Electronics AS, IDEAS, in Norway.
Originally founded by researchers from Oslo University and CERN, the European Organisation for Nuclear Research, IDEAS specializes in circuits and subsystems for radiation detection and imaging, for both space and non-space customers.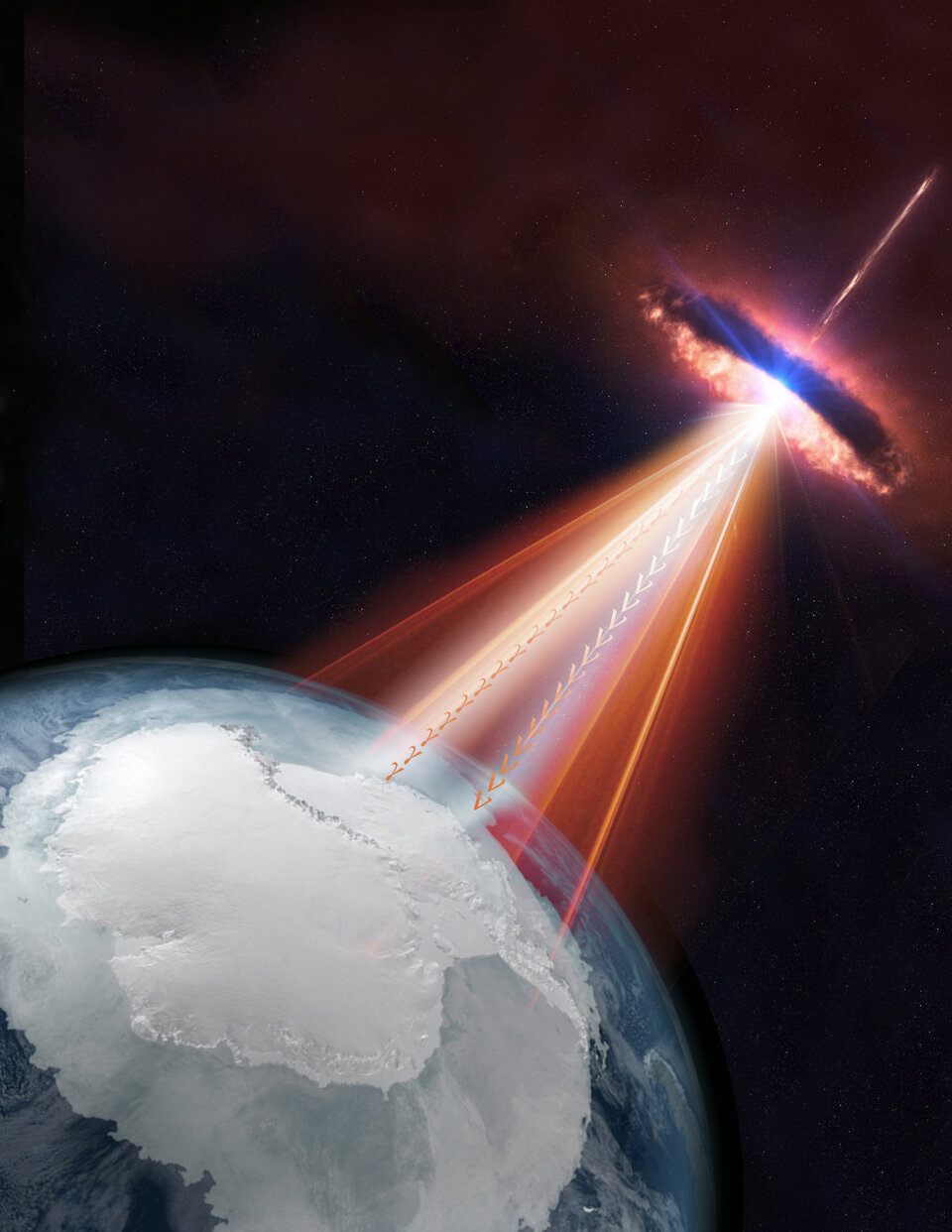 "What ended up becoming our new ROSSPAD readout module began as a purely space project, considered for a future gamma ray astronomy mission," explains Gunnar Maehlum, CEO of IDEAS. "The development of this application-specific integrated circuit was supported through ESA's Technology Development Element, which provides early-stage funding for promising new ideas."
Key to the design was the use of a scintillation crystal to convert gamma radiation into visible light that can then be amplified and processed by the detector electronics, reading off into a 8 x8 pixel grid.
"This offers good spatial, spectroscopic and temporal resolution, coupled with lower cost and power consumption," adds Gunnar. "It is an evolutionary rather than revolutionary improvement on previous designs, but sufficiently advanced from our previous products that we looked into developing it further for terrestrial customers – which was where ESA's Technology Transfer and Patent Office came in."
The TTPO is focused on finding new terrestrial markets for space technologies, working with companies on Technology Transfer feasibility studies, proof of concepts and operational demonstrations.
Gunnar explains: "In our case, our detector is purchased as a component within a larger system, but still needed additional components, such as a high-voltage power conditioning unit, microcontroller and embedded software for analysing the data."
Lasting less than a year, the Technology Transfer project resulted in a new commercial product, on sale by IDEAS since the start of this year.
"Gamma ray detection occupies various industrial niches, including the environmental monitoring of radioactive waste sites for gamma emissons, to check the site is stable," says Gunnar.
"Another significant customer is the oil and gas industry, with gamma radiation used to survey the contents of bore holes, working in a similar manner to X-rays to differentiate between oil, gas and water, as well as the different phases of matter – liquids, gas, solids."
IDEAS keeps one foot in the space sector, with interest high in its original design from NASA, which has various gamma ray astronomy missions under study, and a next generation follow-on to their original design for another astronomy project.