Science & Exploration
International exploration
Space exploration is an international endeavour extending beyond Earthly politics. ESA consists of 22 member states that contribute and decide on the goals of Europe's space exploration.
The International Space Station has been circling Earth continuously since 1998 and is a collaboration between Europe, the United States, Russia, Canada and Japan for its joint development, operation and utilisation.
More than 1500 European scientists are involved in space research and ESA's involvement in the Space Station has allowed the completion of more than 800 experiments. About 25% of these experiments are financed jointly with Station partners.
To run these experiments, our astronauts travel the world for training in Station systems. ESA's centre in Cologne, Germany, welcomes all Station astronauts for briefings and training on Europe's Columbus laboratory module.
This partnership will be extended to the Deep Space Gateway that will circle the Moon. There, it will offer a location for European, US and Russian explorers to visit before heading to further destinations.
ESA is also cooperating with China in projects that began when an experiment flew on a Chinese capsule in 1987 to investigate algae that could be used for feeding astronauts in space. ESA is now working with China exchanging best practices for astronaut training and continuing to launch experiments together.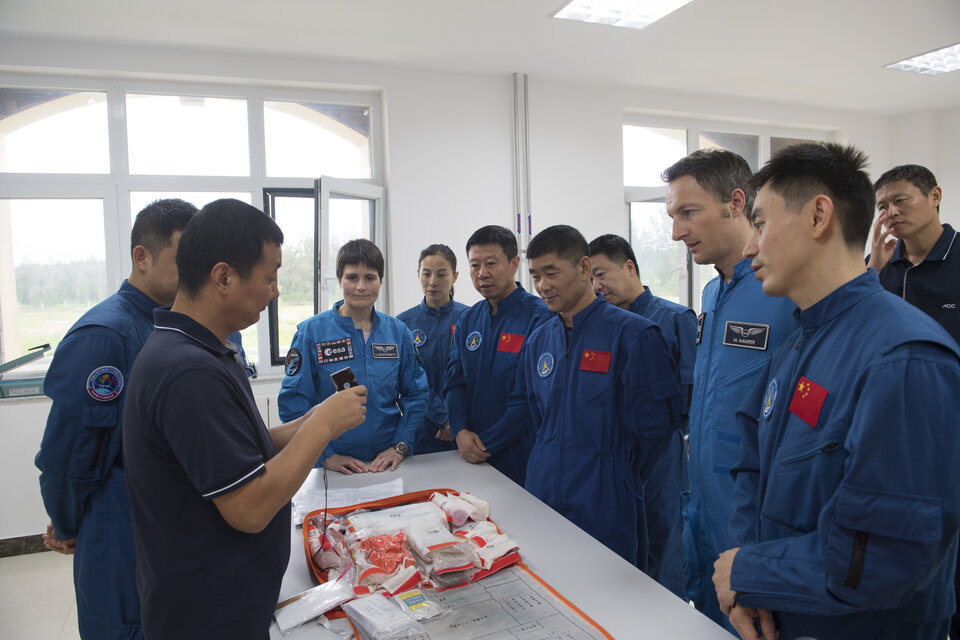 All ESA astronauts learn Russian and speak fluent English, but our astronauts are also learning Chinese in intensive courses. Chinese astronauts are training with international colleagues in ESA's underground human behaviour course, and ESA astronauts have completed sea rescue training off the coast of China with their Chinese colleagues.
Space exploration is not easy and combining humanity's wealth of knowledge and resources ensures we can go farther and better while sharing the load. ESA is committed to continuing peaceful cooperation in the exploration of our Solar System.