Science & Exploration
Developing a high-performance rocket motor for the Heracles mission to the Moon
In its first service the engine will power the Lunar Ascent Element, which is part of the Heracles mission. The element will transport samples from the Moon's surface to the Gateway in lunar orbit. The Heracles mission is currently under definition, led by ESA in cooperation with the Canadian Space Agency, Japan's JAXA and NASA.
The rocket motor development is a crucial part of the Heracles mission that will demonstrate capability and validate critical technologies for sustainable human missions to the Moon. The mission will land a spacecraft in the polar region on the far side of the Moon in 2026, deploy a rover, collect samples, and transport them to the Gateway, where astronauts will extract the samples and bring them back to Earth in the Orion spacecraft.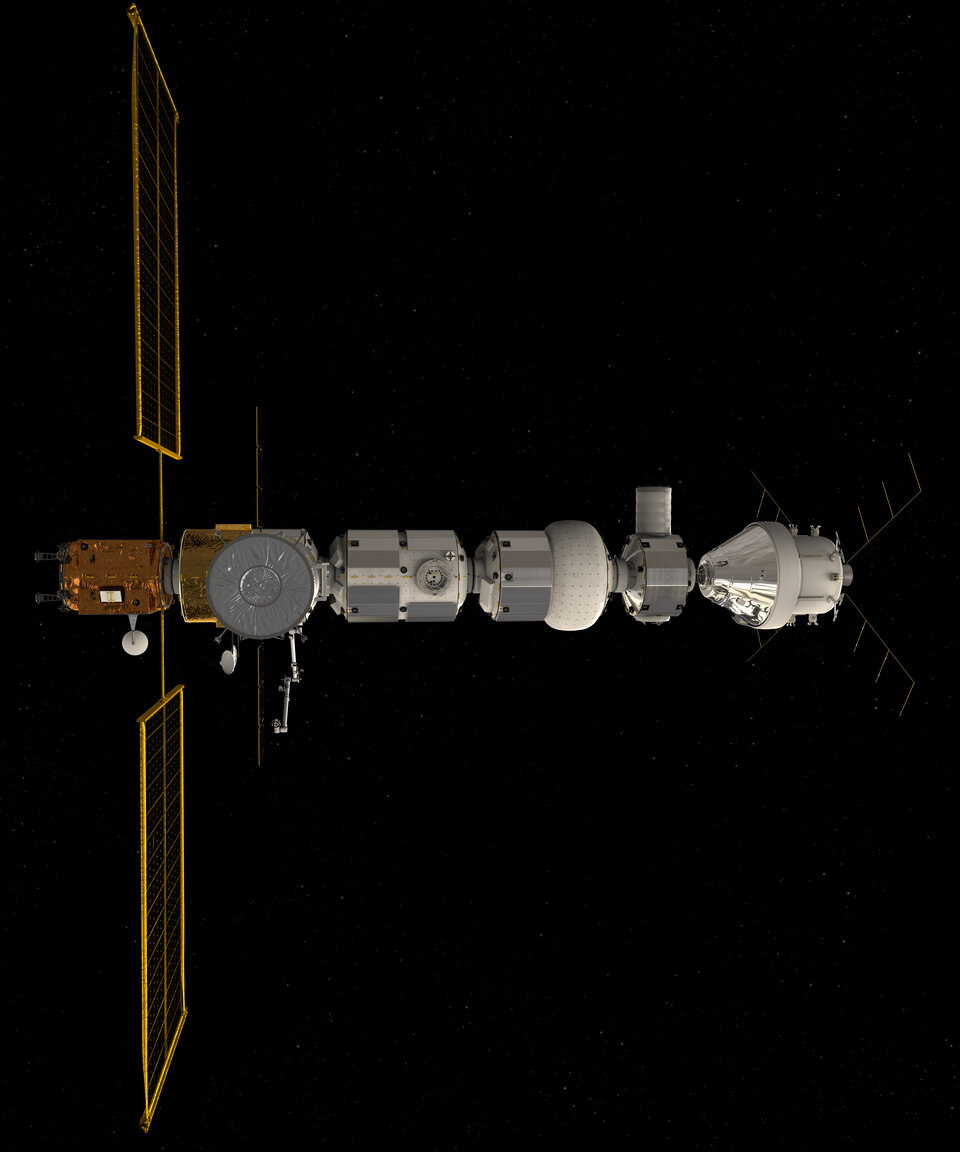 The Heracles mission has the objective to prepare sustainable crewed exploration missions to the surface of the Moon in the late 2020s. The rocket motor under development by Nammo will significantly help sustainability as the ascent vehicles will be of a reusable design: its high-pressure combustion is driven by an electric pump that draws propellant from low-pressure fuel tanks. The low-pressure tanks can be refilled in space from a tanker – much like filling the tank of your car at the filling station.
ESA identified reusability as a critical factor to reduce the cost of a long term mission campaign. The engine development has strict requirements for reusability, reliability, firing duration as well as needs to start reliably multiple times.
Heracles will deliver impressive science results: it will allow for 15 kg of lunar samples to be brought to Earth from an unexplored region of the Moon as well as provide access to the lunar surface for up to 90 kg of scientific payloads on a rover that will roam for up to hundreds of kilometres on the Moon.
Nammo will evaluate the performance requirements of the engine, in terms of feasibility, efficiency, reliability, high-pressure thrust chambers and the cooling concept.
Nammo will work on finding the best engine design for ESA's exploration purposes with the development phase expected begin next year.
The application in the Heracles mission will be only the first step for the engine. It is to be designed so that it can also be used in missions carrying astronauts from the Moon to the Gateway.